SORRY NO ITEMS WERE FOUND.
Please refine your search or try another search term.
Select a price range to suit your budget
SORRY NO ITEMS WERE FOUND.
Please refine the selected filters.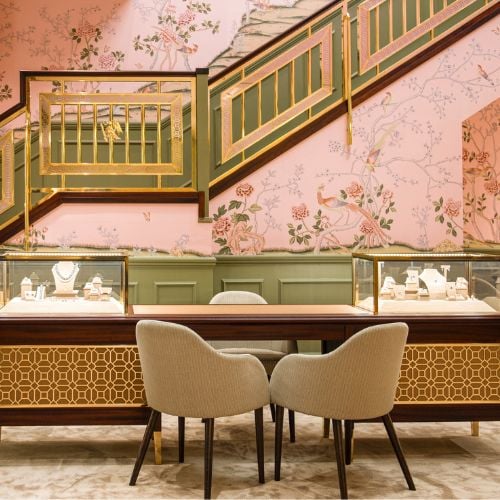 BOOK AN APPOINTMENT
Whether you book an appointment to visit us in person or opt for a virtual consultation from the comfort of your own home, you'll receive the same high standard of service and individual care and attention from our expertly trained consultants who can share designs, discuss gemstone options and even model pieces.
About Laurent Ferrier Watches
A third-generation master watchmaker, Laurent Ferrier is the creative mind and co-founder of his eponymous brand. Following his graduation from the Ecole d'Horlogerie de Genève in 1968, Ferrier began working for Patek Philippe, where he spent a total of 37 years rising to a director's position and head of product development.

Ferrier took a short hiatus from his watchmaking career in the late 1970s, which he spent as a race car driver, racing many of the world's most prestigious racetracks and participating in the 24 Hours of Le Mans several times. It was during this time that Ferrier became acquainted with Francois Servanin, an industrialised and racing driver. A shared passion for mechanics and speed as well as sharing a dream to create their own watch independent watch brand. This dream was realised in 2008 when Laurent Ferrier and Francois Servanin established their own company with a vision to create classic timepieces, assembled by hand with high quality materials.

Inspired by the relentless pursuit of harmony between pure, Laurent Ferrier produce beautifully balanced designs with technically avant-garde movements. A mere two years later in 2010, Laurent Ferrier introduced Galet Classic Tourbillon Double Spiral, winning the award for best men's watch at the Grand Prix de d'Horlogerie de Genève for the Classic Tourbillon Double Hairspring. Since then, Laurent Ferrier has won two further GPHG awards, one in 2015 and the other in 2018.

Due to the high level of complication during manufacture, Laurent Ferrier watches are produced in very limited numbers worldwide, ensuring genuine exclusivity. Laurent Ferrier's designs are beautifully clean and sophisticated in nature, demonstrating with integrity the ability to create timeless exceptional watches devoid of any superfluous detail. The perfect blend of art and technology, Laurent Ferrier produce pure, uncluttered beauty supported by a world of complex mechanics.
Watch Listing Page