SORRY NO ITEMS WERE FOUND.
Please refine your search or try another search term.
Select a price range to suit your budget
SORRY NO ITEMS WERE FOUND.
Please refine the selected filters.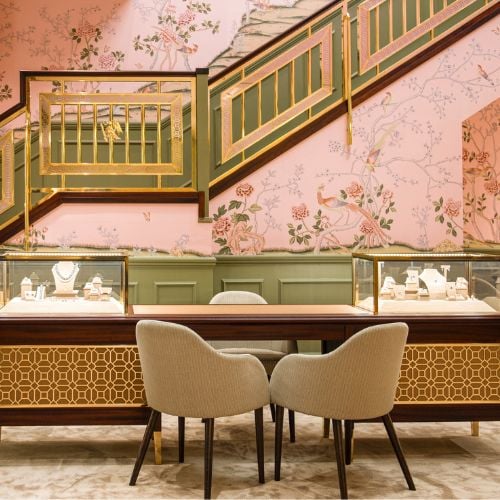 BOOK AN APPOINTMENT
Whether you book an appointment to visit us in person or opt for a virtual consultation from the comfort of your own home, you'll receive the same high standard of service and individual care and attention from our expertly trained consultants who can share designs, discuss gemstone options and even model pieces.
Greubel Forsey Watches
The multiple award winning company founded by master watchmakers Robert Gruebel and Stephen Forsey in 2004 has quickly developed a cult status amongst watch connoisseurs. With backgrounds in both watchmaking and restoration Gruebel and Forsey partnered to pursue their focus onto invention. Watches bearing the Gruebel Forsey name traditionally focus onto the tourbillon complication, which since its invention in the 18th-century has been regarded as an exemplar of horological skill. All models showcase a dual focus onto both accuracy and artistry, and continue to push the boundaries of the Swiss watchmaking industry. Now entering into their seventeenth year the company (based in the heartland of the Swiss watchmaking industry in La Chaux-de-Fonds) produce under one hundred pieces per year, with each being constructed by a single watchmaker from start to finish (some models taking approximately 6,000 hours to complete). The current collection showcases over thirty calibres, and features a dazzling array of complications. These include both double and quadruple tourbillon references alongside the famous perpetual calendar and petite and grand sonnerie minute repeater functions. Their small annual production level coupled with invention and aesthetic traits and finishing styles has ensured that Gruebel Forsey timepieces have become hugely coveted across the globe.
Watch Listing Page