Virtual Consultant
If you opt for a virtual consultation, you'll receive the same individual attention as you would if you visited us in person. Our expert consultants are on hand to answer questions, discuss gem options and even model jewellery – it's our usual high standard of service, but all from the comfort of your own home.
The Process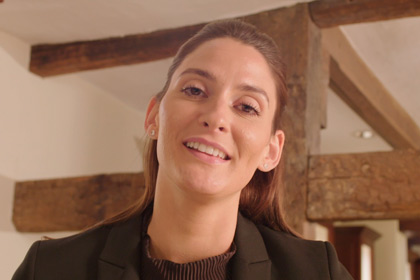 Meet Your Consultant
Meet your virtual consultant via video call; they will get to know you and find out a bit more about your requirements
Discuss Your Options
Based on your ideas and requirements, your design consultant will show you some options for inspiration.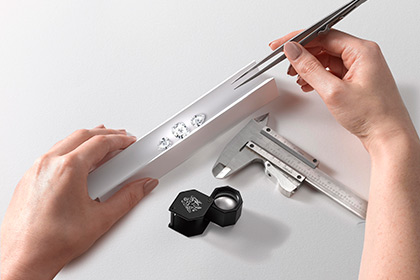 Review Diamonds and Gemstones
You consultant can take you through diamond and gemstone options to find the perfect rare jewel for you.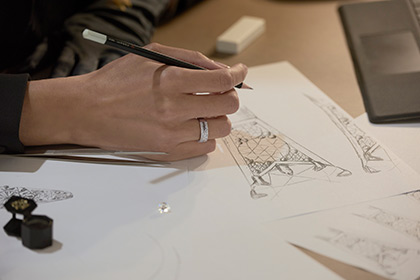 Going Bespoke
If you decide to customise or create a fully bespoke piece, your consultant will share advice and schedule a time to show you how your ideas might come to life.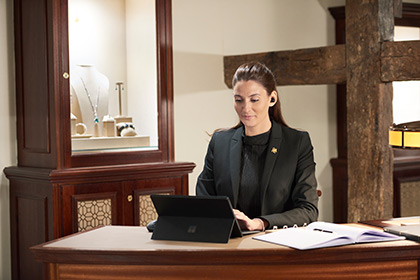 Questions
You'll only ever have one design consultant so it's easy to keep in touch, from stone origins to proposal tips, ask them anything.
Design you own engagement ring
Reinvent a classic or design a statement piece: our bespoke rings are as unique as the people and moments they represent.