The Watch Edit
A curated selection of our favourite timepieces from Reservoir.
View By Collection
Choose a timepiece to find out more about its design and see different configurations.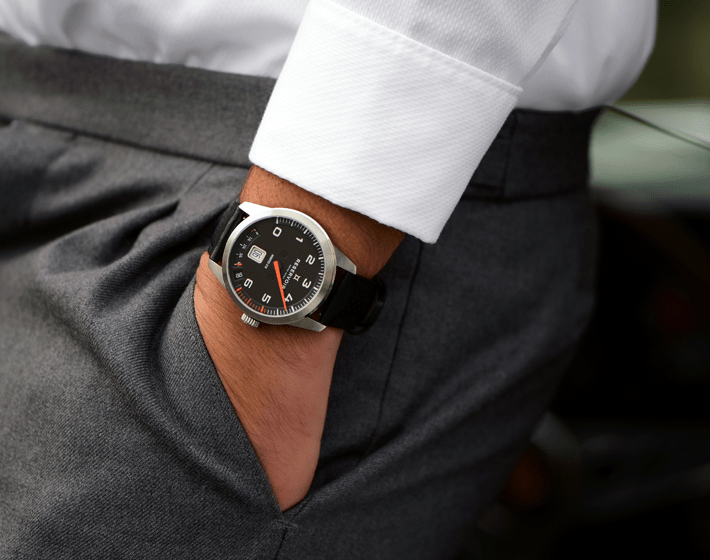 Bold, Determined, Authentic
Reservoir are a modern brand established in the last five years, but their inspiration and design aesthetic comes from ages past, where industrialisation changed the ways in which we lived. Legibility of key data was of the greatest importance for measuring the successes and failures of man's achievements.

Motorcars displayed speed and rpm to enable optimisation of engine performance, whilst aviators needed to know how high and far they had travelled, and those at sea demanded depth and pressure gauges to ensure the safety of their ships and crew. It is that same passion that drove the early inventors and engineers that drives Reservoir today.

The emblem of Reservoir is taken from the jerry can, a vital piece of equipment for early adventurers. For Reservoir, this emblem symbolises the energy needed to power the timepiece.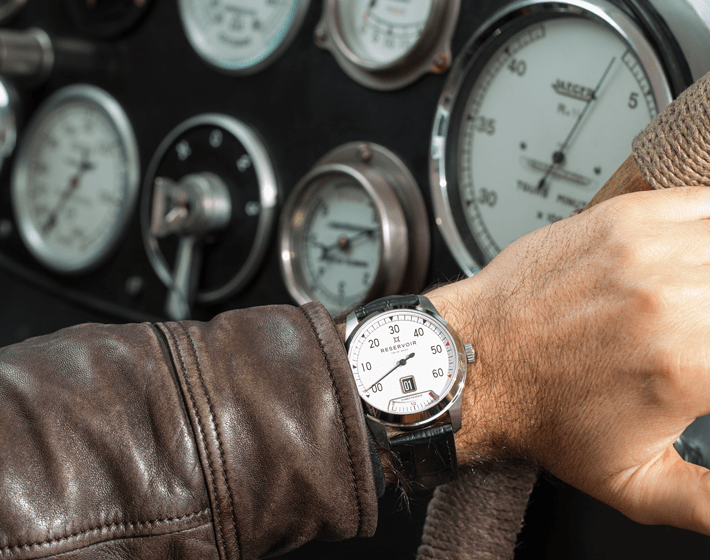 Legibility and Performance
Reservoir watches adopt the functional style of instrument counters and gauges found in automobiles, submarines and machinery. But how does one translate the measurement of speed with a single needle to the face of a watch?

The minutes are read by the large central needle which travels across three quarters of the dial, giving the impression of increasing ones speed or diving deep into the ocean. When 60 minutes have passed the "retrograde" hand jumps back to its starting position and begins its journey again. This complication serves to add a level of animation to the watch and tells the story of the machines and vehicles that inspired it.

To ensure the watch is performing to its fullest, a scale at the bottom half of the dial indicates the power remaining in the mainspring. It is represented as either a Fuel tank or, in the case of the Hydrosphere, an Air Gauge.
Visit Pragnell
From Market Street to Mayfair you can be sure of a warm welcome at any of our showrooms across Great Britain.