Pragnell Award Winner 2021: Dr John Kani
We are pleased to announce that actor, director and playwright Dr John Kani is the winner of the 2021 Pragnell Shakespeare Birthday Award.

Introduced in 1990, the Pragnell Shakespeare Birthday Award celebrates individuals who have significantly furthered our understanding, knowledge and love for the Bard's work.

Each year, the recipient is chosen by a committee of representatives from The Shakespeare Institute, The Shakespeare Birthplace Trust and the Royal Shakespeare Company.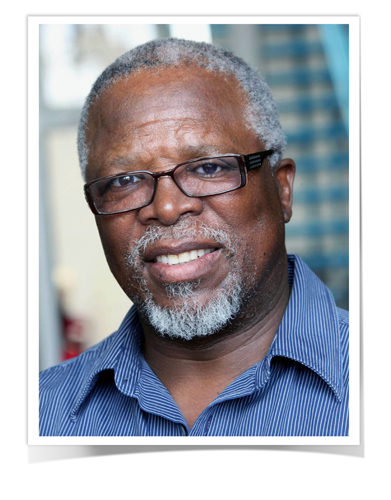 "Wow. I am so proud. I accept this honour with great humility, joy and honour. Thank you for acknowledging my little contribution to the life of a game-changer of all time - William Shakespeare."
Dr Kani appeared on screen as T'Chaka in Marvel's Captain America: Civil War (2016) and Black Panther (2018), and voiced the role of Rafiki in the 2019 remake of Disney's The Lion King. He wrote the play Kunene and the King for the Royal Shakespeare Company, and in 2019 performed it at the Swan Theatre in Stratford-upon-Avon.

Described by Professor Michael Dobson, Director of The Shakespeare Institute, as "the major classical black South African actor of our time", Dr Kani was nominated for an Olivier Award for his performance in My Children! My Africa!, and won a Tony Award for his role in the antiapartheid Broadway plays Sizwe Banzi is Dead and The Island, which he co-wrote. Dr Kani appeared as Othello in Janet Suzman's 1987 production in Johannesburg, which was credited with helping to accelerate the end of apartheid. In 2014, the Main Theatre in the city's Market Theatre, where he performed, was renamed the John Kani Theatre in his honour.

Professor Michael Dobson says "John Kani is the theatrical equivalent of Nelson Mandela. Not only does he have tremendous gravitas, but he is an accomplished actor on and off screen, who has helped introduce Shakespeare to new audiences around the world."

"John Kani has been immensely influential in South Africa, both on and off the stage, and played a huge role in furthering the understanding of William Shakespeare's works within the country", says Charlie Pragnell. "Given his unflinching dedication to the performing arts in South Africa, he is a most deserving winner of this year's award."

Dr Kani will receive a decorative silver scroll and medallion, handcrafted in Pragnell's workshop.
Visit Pragnell
From Market Street to Mayfair, you can be sure of a warm welcome at any of our showrooms across Great Britain.