Pragnell Award winner 2019: Professor Jerzy Limon
Theatre historian and founder of the Gdańsk Shakespeare Festival, Professor Jerzy Limon OBE was the winner of the 2019 Pragnell Shakespeare Birthday Award.
Born in Poland, Professor Limon is described by Professor Sir Stanley Wells CBE, Honorary President of The Shakespeare Birthplace Trust, as "one of the great European apostles of Shakespeare."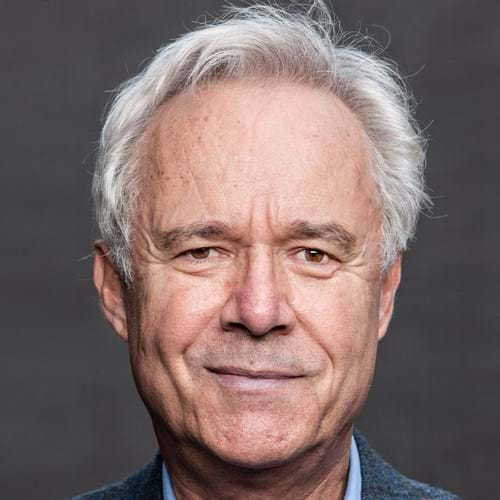 A lifelong Shakespeare scholar, in 1990, Professor Limon co-founded the Theatrum Gedanense Foundation, in order to revive the tradition of Elizabethan theatre. In 1993, he organised the first Shakespeare Festival in his home city of Gdansk. After decades of campaigning and fundraising, in 2014, he succeeded in opening the Gdansk Shakespeare Theatre; the first theatre built in Poland for almost forty years.

"Jerzy Limon is one of Shakespeare's most important living disciples," said Professor Michael Dobson, Director of The Shakespeare Institute, University of Birmingham. "Thanks to his twenty-year campaign, Gdansk is once more a world centre for Shakespearean performance and study."

Pragnell's prestigious Shakespeare Birthday Award celebrates individuals who have significantly furthered our understanding, knowledge and love for The Bard's work. Professor Limon joins an illustrious roster of previous winners, including Patrick Stewart, Dame Judi Dench and Sir Antony Sher.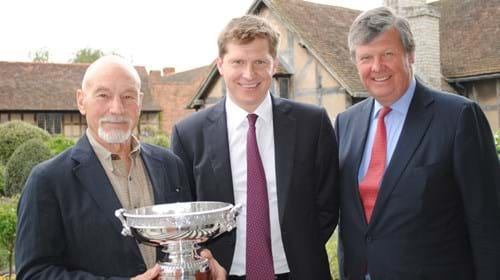 "It's important to recognise those who have extended our appreciation of Shakespeare's cultural and historical impact worldwide, and Professor Limon has devoted his entire career to doing just that," said Charlie Pragnell. "We're delighted to name him as the winner of this year's prize, and all of us in Stratford-upon-Avon salute and thank him."

When informed of his win, Professor Limon commented, "Let me allude to Polonius' phrase: 'Danskers in Paris'. In early modern English, the word Dansker had two meanings, a citizen of Denmark, or a citizen of Gdansk. Therefore, I could say that I have never dreamt of becoming a Dansker in Stratford-upon-Avon."

Dr Paul Edmondson, Head of Research at The Shakespeare Birthplace Trust, commented, "Professor Limon's dedication to building the Gdansk Shakespeare Theatre makes him an inspiration to Shakespeareans all over the world. Shakespeare himself would be very proud of his perseverance and entrepreneurship."

The Pragnell Shakespeare Birthday Award is a key part of Stratford-upon-Avon's annual celebrations in honour of The Bard. The winner, decided by a committee of representatives from the Shakespeare Institute, the Shakespeare Birthplace Trust and the Royal Shakespeare Company, receives a decorative silver scroll and medallion, handcrafted in Pragnell's workshop.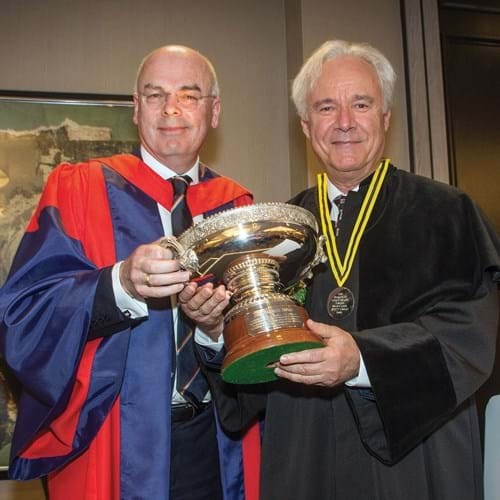 Visit Pragnell
From Market Street to Mayfair you can be sure of a warm welcome at any of our showrooms across Great Britain.