SHOWCASE OF
Nature's Rare Jewels
It is with great pleasure that we invite you to a showcase of Nature's Rare Jewels to celebrate London Craft Week.

A curated programme of events across London, London Craft Week celebrates outstanding British creativity. The festival brings together established makers and designers, allowing visitors to gain access to exclusive showcases, demonstrations and workshops.

The Pragnell showcase will take place from Wednesday, 30th September until Saturday, 10th October at our Mayfair showroom.

Discover the latest Pragnell exhibition piece: a unique creation that champions jewellery's forgotten crafts. Explore the Antrobus collection, inspired by their royal commission, and find out what it takes to make a masterpiece. Meet a master craftsman, as Pragnell's award-winning jeweller brings his workbench in-store on Thursday, 8th October.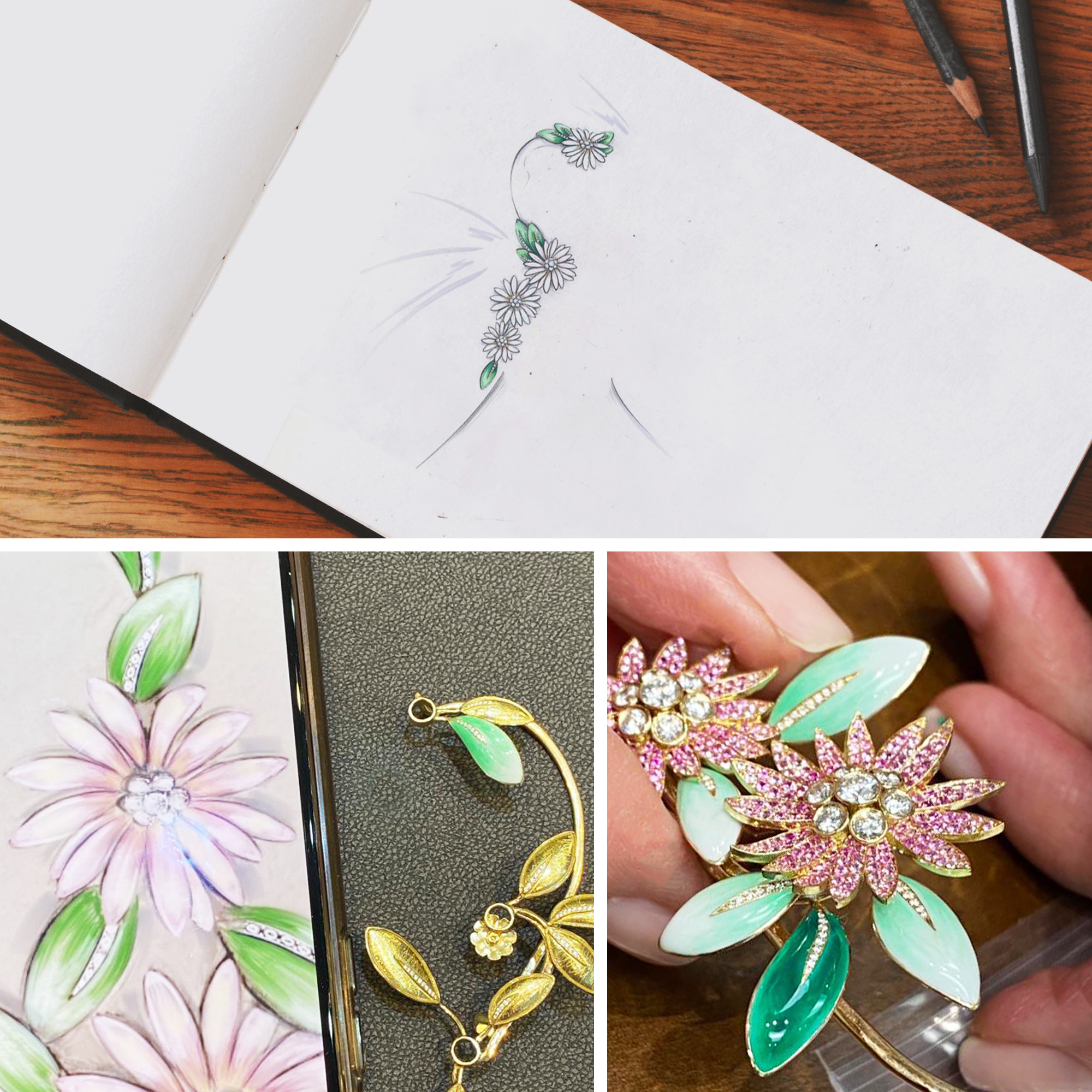 EXHIBITION PIECE 2020
A Statement in Style
Over a year in creation, our team of craftspeople worked closely to combine skills from enamelling to gem setting to create the 2020 Pragnell exhibition piece. The Wildflower ear cuff is a truly unique piece that takes the curated ear to the next level. Set with diamonds, graduated pink sapphires and forest green enamel, all set in yellow gold, reflecting the extraordinary colours of Nature. Inspired by the natural world, this exceptional exhibition piece perfectly showcases Nature's rare jewels.

Visit our Mount Street showroom for an exclusive preview of the new exhibition piece, from Wednesday 30th September – Saturday 10th October.
Our Crafts
We offer a comprehensive range of jewellery services within our expert team.

Discover our processes below or visit us in our Mayfair showroom on the 8th October to watch our Master Craftsmen at work.