Stratford-upon-Avon Monopoly Board Launch
On the 13th October 2016 a new version of the world famous Monopoly Board game passed go, as Shakespeare's hometown got its own dedicated board-game.

The Stratford-upon-Avon edition of the Monopoly 'Bard' game showcases the world's most famous towns crown jewels: both Shakespearian and non-Shakespearian!

We are delighted to feature on such an iconic game and had the pleasure of welcoming Mr Monopoly through the doors of our showroom at 5 & 6 Wood Street.

Natasha Rebuck, from Winning Moves said: "The board is a celebration of Stratford-upon-Avon and we would like to thank everyone who has voted for the landmarks that appear and star on it. We are sure it sums up the heritage and spirit of what we have been told over the last six months is 'the world's most famous town'. We certainly wouldn't argue with that and the great and good of the town is now for all to play and enjoy!".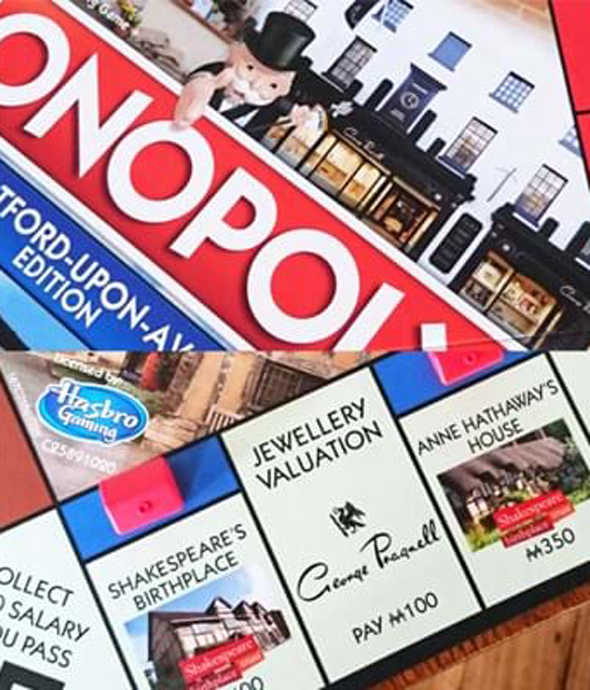 Visit Pragnell
From Market Street to Mayfair you can be sure of a warm welcome at any of our showrooms across Great Britain.