Jane Lapotaire recieves Pragnell Award
Award-winning veteran actress Jane Lapotaire was chosen as the winner of the prestigious 2018 Pragnell Shakespeare Birthday Award.
Each year, in honour of William Shakespeare's birthday, the Pragnell family sponsor an award presented to an artist who has made significant contribution to the Bard's celebrated works. We are thrilled to announce that Jane Lapotaire is this year's recipient of the Pragnell Award.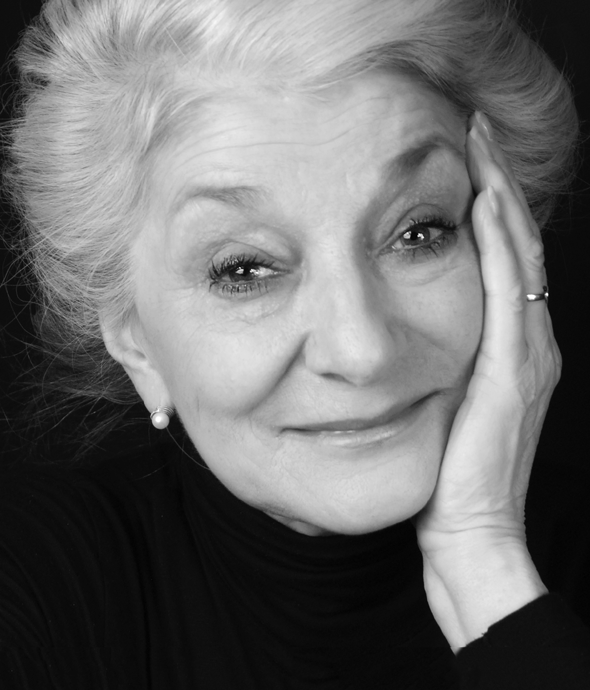 Best known for her performance on stage as Edith Piaf in the 1980s, Jane's distinguished career on stage and screen was tragically cut short in 2000, after collapsing with a brain hemorrhage while giving a Shakespearian masterclass in Paris. Despite the odds, she made an emotional return to the stage in 2013 in the Royal Shakespeare Company's Richard II, and has since appeared in several further Shakespeare productions. She is quoted as saying, "Being a classical actor is a vocation – you don't do it to be famous or get rich." On receiving news of her selection, Jane Lapotaire said "'It is beyond words to be the recipient of the same award as Peggy Ashcroft. Thank you Pragnell committee for restoring the confidence I have lost since my brain injury."

'I can no other answer make, but thanks; And thanks, and ever thanks; and oft good turns Are shuffled off with such uncurrent pay.'

Funded by the Pragnell family, the award is decided by representatives of the Shakespeare Institute, the Shakespeare Birthplace Trust and the Royal Shakespeare Company. The winner is presented with a stunning decorative silver scroll and medallion at the annual Shakespeare Birthday Celebrations luncheon – a major event in Stratford-upon-Avon that celebrates the rich culture and history of Shakespeare, together with the local community. The illustrious roster of previous winners includes the finest actors and actresses ever to perform the works of Shakespeare, beginning with Dame Peggy Ashcroft in 1990 through to Sir Antony Sher in 2017.

Charlie Pragnell said: "Jane Lapotaire is a worthy winner of this year's award because she is one of the most acclaimed classical actresses of her generation, as well as one of the most tenacious. Her love of her craft, and for the works of Shakespeare in particular, proved to be the driving force behind her triumphant return to the stage."

Organiser Alan Haigh added: "Ros and I are delighted to be working with the Pragnells again in organising the lunch, since the Pragnell Award has become one of the main purposes of the event, apart from the more obvious one of celebrating Shakespeare's birthday. The award gives a very special focus to the occasion, and we are most grateful to the Pragnell family for supporting the award and, indirectly, the lunch so generously."
Visit Pragnell
From Market Street to Mayfair you can be sure of a warm welcome at any of our showrooms across Great Britain.