Denis
One of the most senior members of Pragnell's sales team with a lifetime's experience at his fingertips, Denis's pedigree speaks for itself. With a background in both workshop and showroom, Denis is not only a remarkable source of knowledge on existing collection pieces, but is an expert in interpreting individual requirements and helping translate them into original pieces.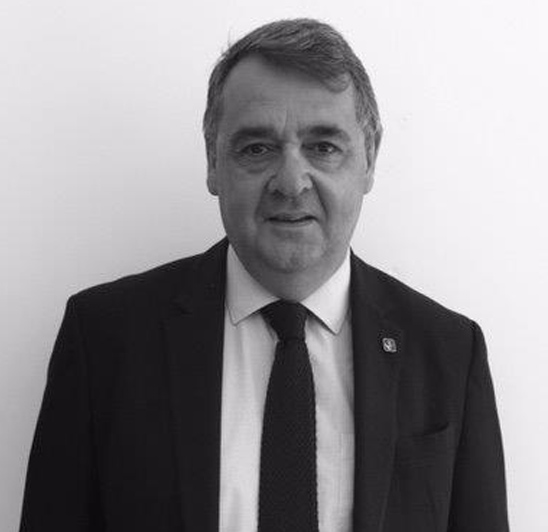 During a career spanning 42 years in the jewellery trade, I have been fortunate to work within both workshop and retail environments. Currently Associate Director in the jewellery showroom, my 34 years at Pragnell have focused on jewellery sales and customer design liaison. An area I find most rewarding is designing jewellery for clients from scratch, or redesigning pieces no longer worn, or recently inherited to suit their individual taste.

Qualifications:
City & Guilds Jewellery Manufacture and Jewellery Design.
Advanced City & Guilds Jewellery Manufacture.
GIA Diamond Grading Course.
Christies Auction House Period Jewellery Course.
Q & A
What is your earliest jewellery memory?
Making a piece of jewellery in an engineering lesson at school - mini engineering! The start of something that has fascinated me ever since.

What is your favourite gemstone?
Paraiba Tourmaline: its electrifying colour is so evocative of a dazzling Caribbean turquoise blue sea.

What advice would you give someone looking for a bespoke piece?
Talk to me: I will listen to your requirements and advise you using my skills. We will take as much time as you need to be comfortable and confident.

Describe your jewellery style in three words?
Individual, unusual, intoxicating.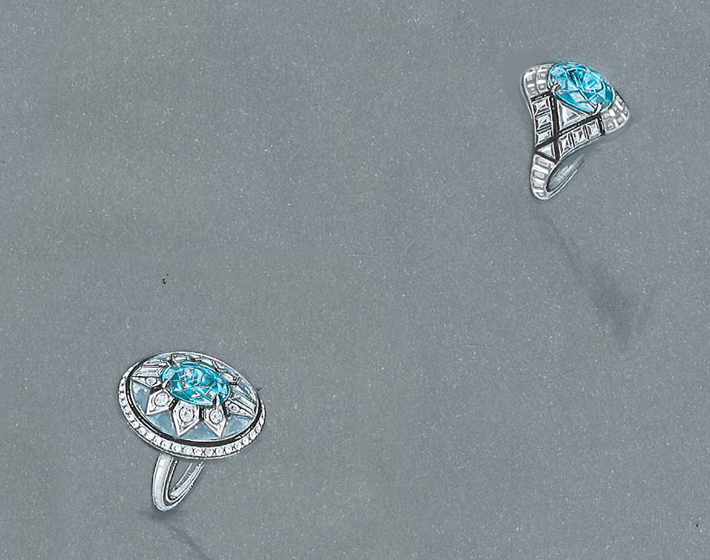 My Favourite Piece
An Art Deco influenced, antique, cushion shaped, Sri Lankan, hypnotising sapphire ring with tapered French cut diamond shoulders. This sapphire has a rich deep velvety warmth to its colour, consistent throughout with a magical glow that I could look at for hours. The French cut diamonds, individually mounted and tapered in each shoulder, are hand cut and gently graduated with precision and care for the design down towards the plain polished platinum shank. Even the highly polished claws holding the sapphire are tapered and shaped by hand forming an everlasting heart. Where detail is everything, we sometimes forget these jewels are formed deep in the earth's crust by nature, found and fashioned by man. Each one is as individual as you are. The very best natural stones are few and far between: this beautiful adornment is one of them.