SORRY NO ITEMS WERE FOUND.
Please refine your search or try another search term.
Select a price range to suit your budget
SORRY NO ITEMS WERE FOUND.
Please refine the selected filters.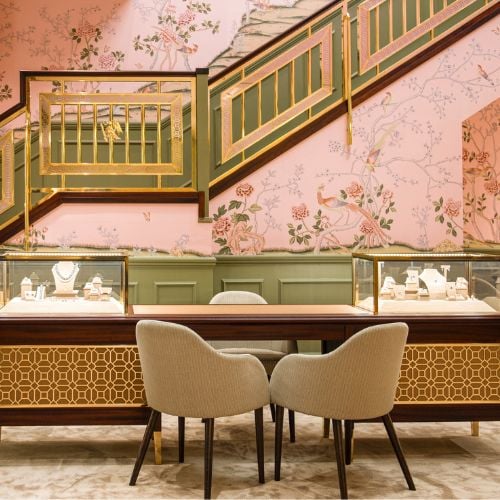 BOOK AN APPOINTMENT
Whether you book an appointment to visit us in person or opt for a virtual consultation from the comfort of your own home, you'll receive the same high standard of service and individual care and attention from our expertly trained consultants who can share designs, discuss gemstone options and even model pieces.
About Breguet Marine Watches
A collection in keeping with their traditional values, the Breguet Marine has been designed in a contemporary and refined manor to become a sporty timepiece.

In 1815 King Louis XVIII of France appointed Breguet the Chronometer-maker to the French Royal Navy. Marine Chronometers were large timepieces enclosed in a cylindrical brass casing and secured to a sturdy wooden box. Fitted with handles and a glass face, this was the heart of any Naval vessel and placed in the captains' quarters. The success of the ship would fall on the reliability of this piece of equipment.

Breguet went on to produce significant numbers of 'naval watches', the spirit and design of these important timepieces' can be found in the modern Breguet Marine collection today.
Watch Listing Page