SORRY NO ITEMS WERE FOUND.
Please refine your search or try another search term.
Select a price range to suit your budget
SORRY NO ITEMS WERE FOUND.
Please refine the selected filters.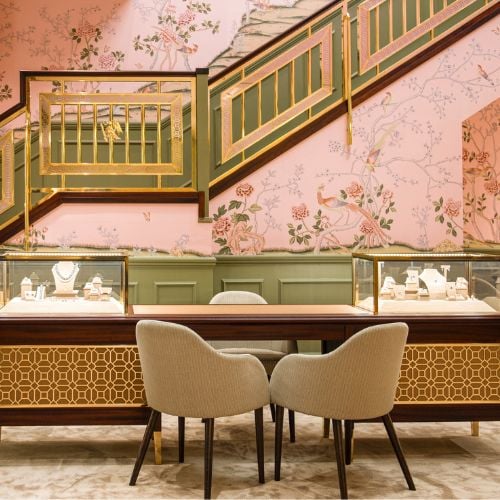 BOOK AN APPOINTMENT
Whether you book an appointment to visit us in person or opt for a virtual consultation from the comfort of your own home, you'll receive the same high standard of service and individual care and attention from our expertly trained consultants who can share designs, discuss gemstone options and even model pieces.
About Breguet Ladies Watches
Having produced the first ever wristwatch for the Queen of Naples, Napoleon Bonaparte's younger sister Caroline Murat, in 1812, Breguet have been producing ladies timepieces for over 200 years. Breguet commenced the unprecedented task to design a watch able to be worn on the wrist for the Queen in 1810. This was to be the first known wristwatch, with an engine-turned silver dial, oblong shaped case featuring complications such as a repeater, moon-phase and thermometer; this was a delicate and stunning creation.

With inspiration from this watch and Breguet's rich history in watchmaking, the Breguet's ladies watch collection is made with care and precision. Breguet womens watches symbolise feminine refinement in a contemporary jewellery watch.
Watch Listing Page