Shakespeare Birthday Luncheon
We have been monitoring and reviewing the global response to the COVID-19 condition that is taking hold across many countries currently. Our thoughts are with everyone at this time as we pull together in our communities and around the world to ensure we do our utmost in fighting the spread of the virus.

Therefore, it is with huge regret that we must inform you that this year's Shakespeare Birthday Luncheon will be postponed until April 2021. This decision was made after much careful consideration and with the health and safety of our guests being of the utmost importance.

The Pragnell Shakespeare Birthday Award will still be presented to this year's winner, Juliet Stevenson, CBE, and this will be featured subsequently on our website and social channels.

Furthermore, we will ensure that next year's celebrations are doubly special and do hope that you will be able to attend the luncheon on Saturday, 24th April 2021.

Should you have any further questions, please contact our events team at [email protected]

As long standing supporters of the annual Shakespeare Birthday Celebrations, we are delighted to be taking on the honour of overseeing the organisation of the next Shakespeare Birthday Luncheon, to be held on Saturday 25th April 2020.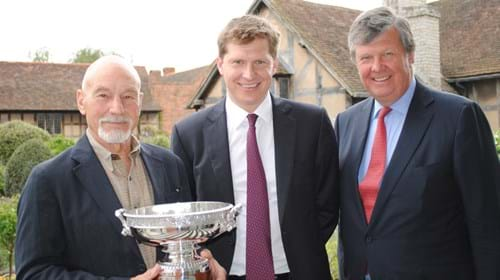 Pragnell Shakespeare Award winner Sir Patrick Stewart with Charlie and Jeremy Pragnell
The luncheon is a highlight of the celebrations and we are proud to be part of this. To help give the event the significance it deserves, we, along with some other local supporters, will be subsidising the production of the event. Collectively, we are doing so in memory of William Shakespeare, for the good of the Shakespeare related organisations, The Shakespeare Institute, the RSC, the Birthplace Trust, for the good of the town itself, and for the UK as a whole.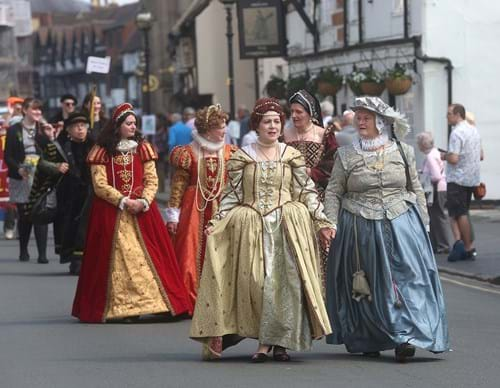 Celebrations taking place in the town centre
Charlie Pragnell states: 'We wish to give a first-class and welcoming impression to the visiting representatives from the ambassadorial international community for the good of the local and national community. Shakespearean understanding is a cornerstone of contemporary culture. We believe that highlighting these origins in a high quality manner is particularly important in this current political and economic climate. We would welcome further support from those minded to do so.'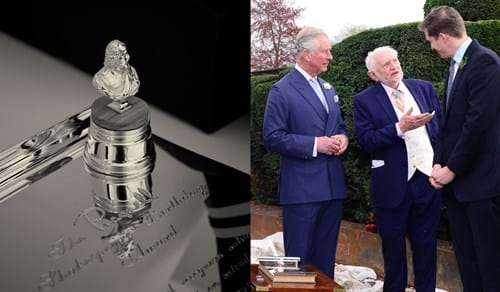 Patron of the Royal Shakespeare Company, HRH the Prince of Wales receives a royal gift marking Shakespeare's 400th Anniversary. Presented by Professor Stanley Wells and Charlie Pragnell
Visit Pragnell
From Market Street to Mayfair you can be sure of a warm welcome at any of our showrooms across Great Britain.