SORRY NO ITEMS WERE FOUND.
Please refine your search or try another search term.
Select a price range to suit your budget
SORRY NO ITEMS WERE FOUND.
Please refine the selected filters.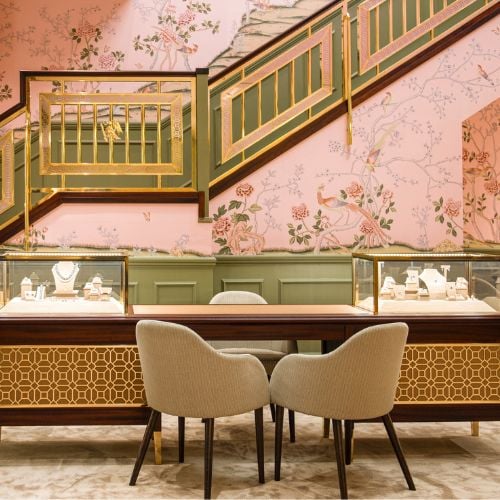 BOOK AN APPOINTMENT
Whether you book an appointment to visit us in person or opt for a virtual consultation from the comfort of your own home, you'll receive the same high standard of service and individual care and attention from our expertly trained consultants who can share designs, discuss gemstone options and even model pieces.
Star Struck
Stars have connotations with guidance, encouragement, inspiration and hope. Star themed jewellery is the perfect gift: you could present a loved one with star-shaped earrings as a good luck token, or a pendant simply meaning "you are a star". Our Star Struck collection comprises precious gemstones surrounded by delicate clusters of diamonds; these glittering gems will be cherished by anyone wearing them.
Jewellery Listing Page