Customising Diamonds Cuts
Intricate jewellery designs often require diamonds to be cut outside of their traditional shapes (pear, marquise etc) in order to achieve complex forms. Measuring and cutting every facet to fit the exacting dimension of the piece requires decades of experience by a stone cutter (lapidarist). These designs are fashioned by hand; the relationship and communication between the setter and the cutter are imperative to the quality of the finished product. With complex pieces often encompassing hundreds of highly valuable, small stones in close proximity, there is little margin for error.

Custom cut gemstones can be grouped into similar types to create a sleek surface of gems, such as Calibre cuts. Alternatively, contrasting cuts can be used to display unique silhouettes.

Here are some examples of our favourite customised cuts.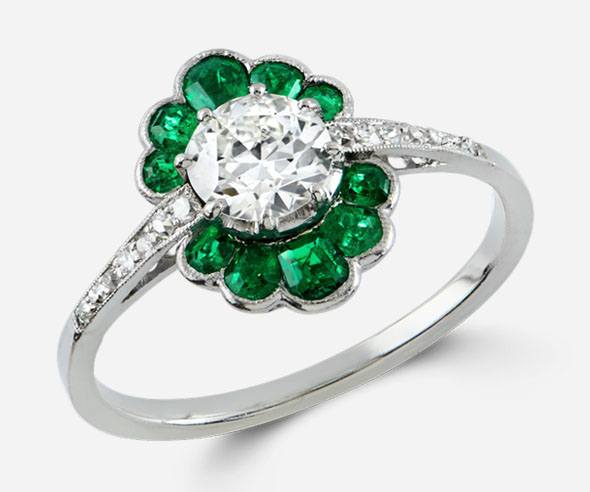 Calibre Cut Diamonds
Calibre is a term that describes a technique seen often in antique jewellery, using small, custom cut stones in a larger jewellery design.

These linear cuts are designed to line up perfectly together, with no gaps or metal between the stones, giving the pieces the appearance of an invisible setting.

The gem setter and cutter must work together, side by side, to ensure each gemstone fits perfectly, to create a panoramic display of gemstones.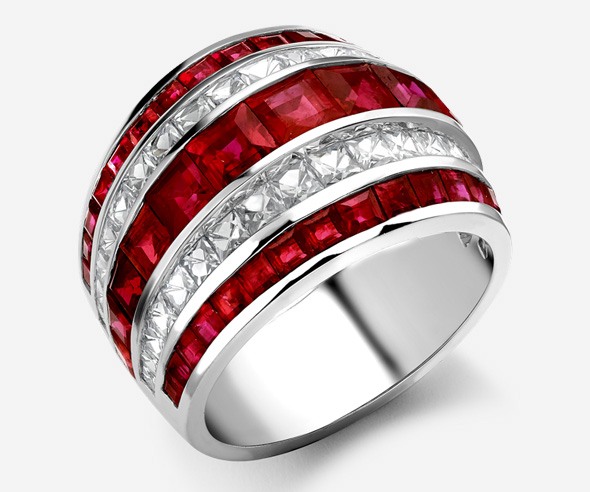 Carré Cut Diamonds
A Carré cut is a square shaped diamond featuring straight, step-like facets.

The Manhattan rings feature alternating rows of Carré cut rubies, sapphires or diamonds and French cut diamonds.

Each of the gemstones in a Manhattan ring has been custom cut specifically for the ring, with the craftspeople and gemstone cutter working side by side to deliver an exceptional right-hand ring.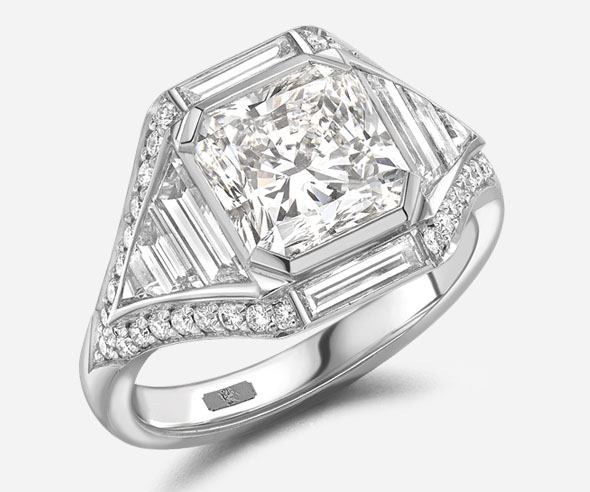 Customised Mixed Cut Diamonds
Particularly prevalent in bespoke pieces, such as custom rings. Some of the rarer diamond shapes such as kite and tapered baguette can be custom cut to complement a larger central stone, creating a point of focus as well as a truly unique silhouette.

Balancing the proportions of adjacent stones is a skilful art, required to visually enhance the beauty of the design.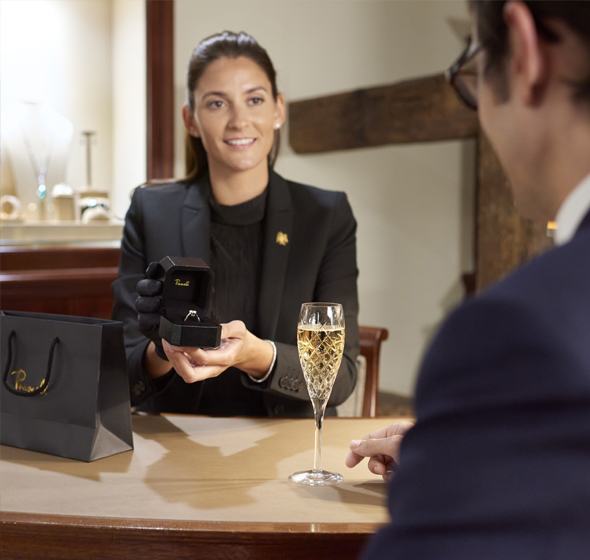 Make an Appointment
Our expert consultants are on hand to guide you through the process of choosing your eternity ring and answer any questions you may have, whether you book an appointment, or visit us to browse.

Visit one of our three showrooms and speak with one of our experts.

Alternatively, if you are unable to visit the showroom, you can book a virtual appointment. One of our experts will video call you to understand your requirements - you'll receive our usual high standard of service, all from the comfort of your own home.
You May Be Interested In