Wildflower - A homage to the British countryside
Wildflowers are like gemstones: delicate and colourful, they grow naturally without human intervention, and no two are the same. Our fantastical new fine jewellery collection celebrates the beauty of British wildflowers in 18ct gold, enamel and gemstones. From sketch to unique jewels, discover how the collection came to life.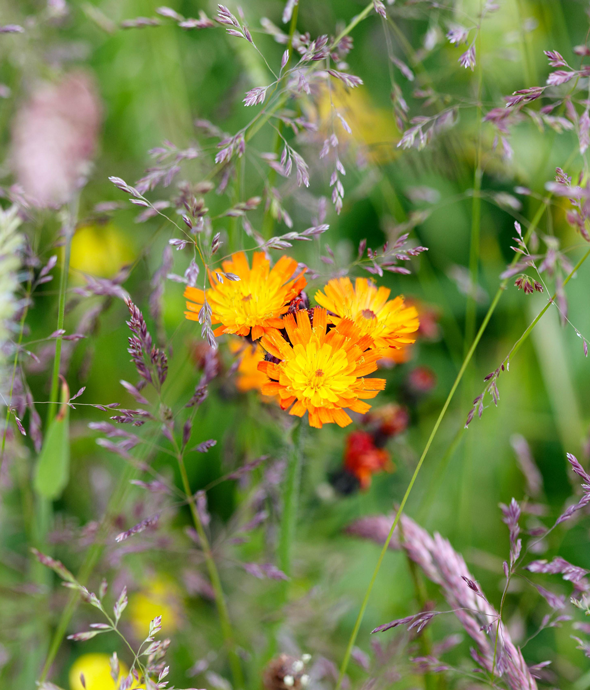 A bucolic inspiration
Pragnell was founded in 1954 in Stratford-upon-Avon, a pretty market town surrounded by glorious countryside. Like many houses, we have long created jewellery inspired by flowers. The Wildflower collection comprises rings and earrings based on the wildflowers that bloom in British gardens and meadows: from poppies and daisies to wild garlic and ginkgo.

Our designers studied the forms and silhouettes of many species, identifying those that would best lend themselves to jewellery. From the asymmetrical petals of the Orange Hawkbit to the architectural silhouette of the Red Clover, each flower was depicted as a striking yet wearable piece of jewellery.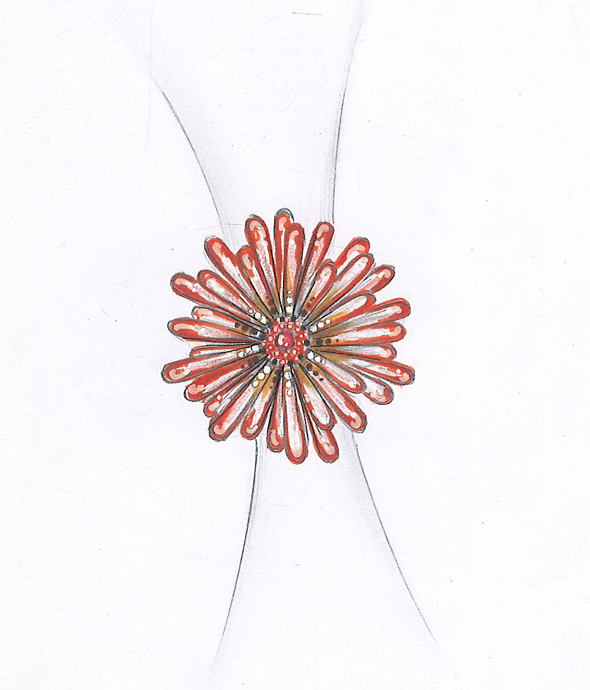 Artistic licence
Floral motifs have been used in jewellery for centuries; traditionally, jewellers would replicate nature in gold and gemstones. We sought a more contemporary take on the theme. Our designers consulted with a portrait artist to add a surrealist edge to the sketches. Vivid colours and exaggerated silhouettes add drama to the designs, while retaining the recognisable features of each flower.

Our design team were also interested in exploring wildflowers across their lifecycle and at different times of the day. The Cornflower features in two rings: one depicts it before it has blossomed, in green and pale yellow, while the second portrays it in full bloom, rich with the flower's distinctive blue hue.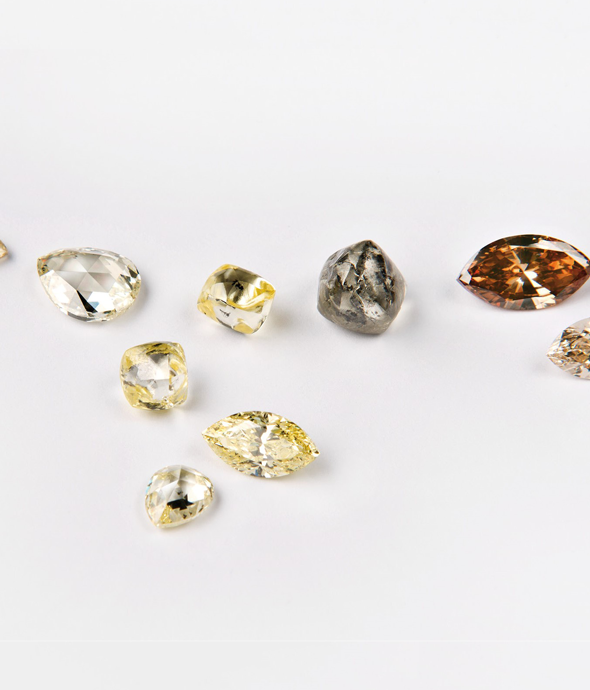 Mother Nature's gems
Entirely gem-set floral jewels can be heavy; the Wildflower designs required something lighter and more delicate. Inspired by antique plique-à-jour enamel floral jewels, Pragnell called on the skills of a handful of enamel artists to bring the surrealist sketches to life.

Our expert gemmologists sought out unusual gemstones that would complement the hand-painted enamel petals: from chalcedony and tsavorite to cabochon rubies and coloured diamonds. In some cases, they searched high and low for a specific shade of gemstone; in others, the stone itself proved the starting point.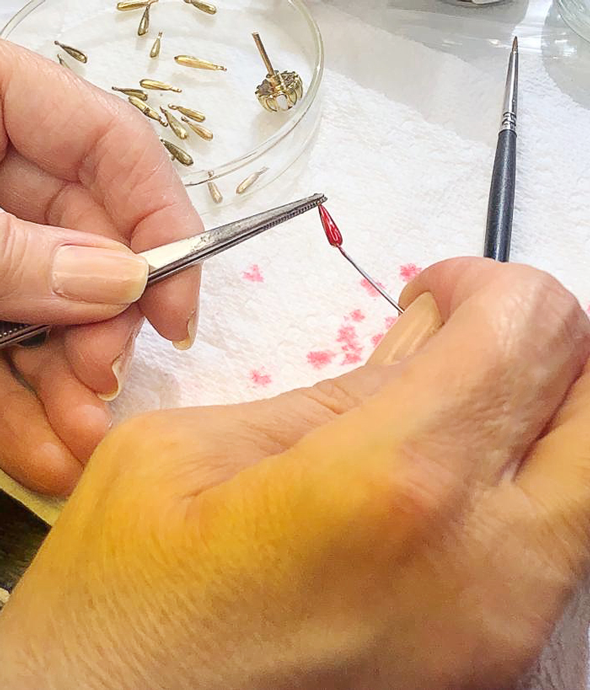 Handcrafted by artisans
Sketches complete and gemstones collected, it is down to our craftspeople to bring the designers' vision to life. Each piece is handcrafted in Pragnell's workshop: goldsmiths mould the gold by hand, emphasising the organic feeling. Many of the rings feature a mixed pavé of coloured diamonds in different sizes; another nod to the irregular essence of nature.

Two different types of enamel are used: pliqué-a-jour, an ancient technique carried out by artisans in New York, and ceramic enamelling, a modern development which offers a more intense depth of colour and greater scratch-resistance. Setting gemstones directly next to enamel proved a particular challenge: one slip of a tool and the enamel could be ruined. Fortunately, our craftspeople are some of the most gifted in the industry; each flawlessly crafted jewel is a testament to their skill and passion.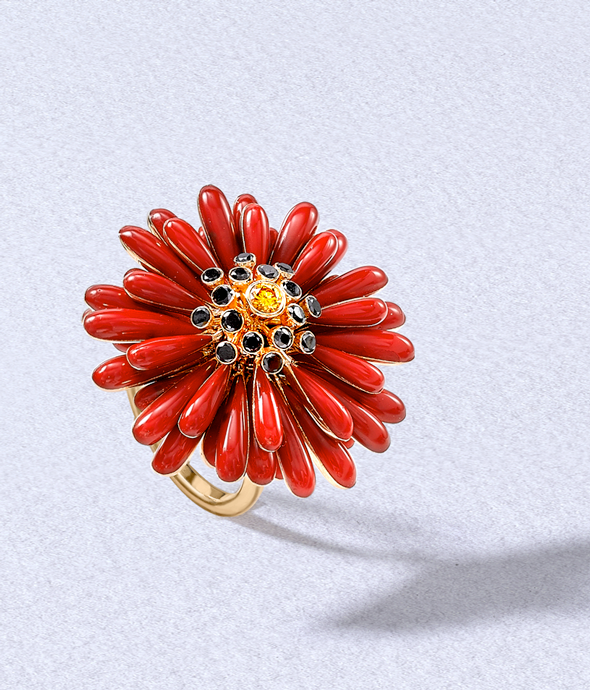 One-of-a-kind
Each piece within the collection is truly unique, from the design to the gems within.

"Wildflowers are gems of nature – like precious gemstones, they are not planted, they grow naturally, and each one is unique," Charlie Pragnell.
Visit Pragnell
From Market Street to Mayfair you can be sure of a warm welcome at any of our showrooms across Great Britain.