Patek Philippe "Floral Fantasia" Dome Clock
As heir to Geneva's great watchmaking tradition, Patek Philippe perpetuates all the skills that have long played a role in the decoration of timepieces. This year, Pragnell are proud to present this rare, magnificent clock handcrafted by Patek Philippe, reflecting their artisanal skills.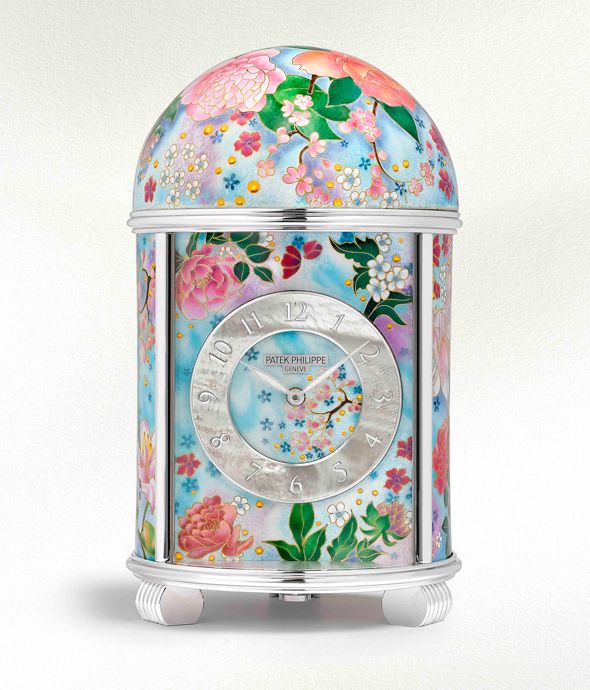 Introducing a Masterpiece
Adorned with a cascade of flowers in delicate hues – roses, carnations, lilies and more – bring a freshness and delicacy to this unique clock in Grand Feu cloisonné enamel. The "Grand Flue" enamel is a decorative technique used in watchmaking. This is one of the most difficult techniques of its kind and offers the highest level of durability.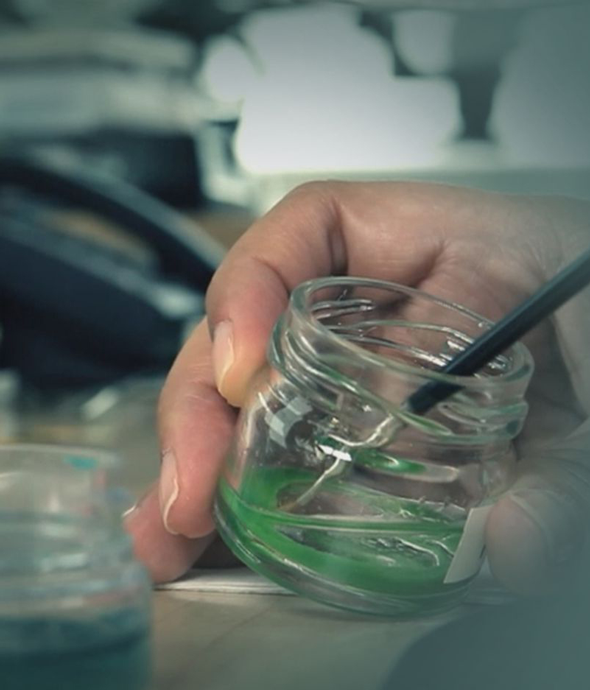 Cloisonné enamelling
Creating the contours of this intricate composition of flowers, calyxes, petals and pistils required 25.5 metres of gold wire, amounting to 50.9 grammes and measuring 0.2mm x 0.6mm in cross section, which the artist shaped by hand and fixed onto the base plate.

To accentuate the subtle tones in the flowers and the sky, a highly trained artisan worked with a palette of transparent, opaque and opalescent enamels in 49 wonderful colours, creating a relief effect by skilled shading. Each enamelled plate called for seven to ten firings at a temperature of 890°C.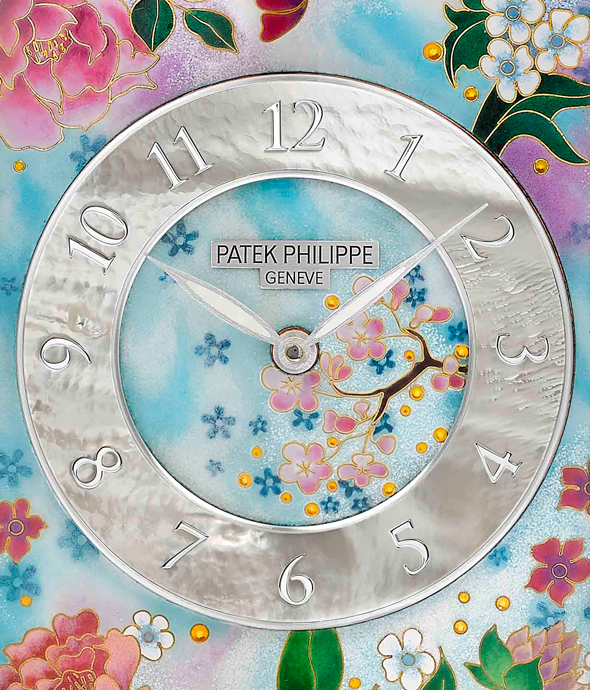 Making of a dial
Making a dial is less a branch of watchmaking, more a dedicated craft in itself. Since the dial is the part of the watch that speaks to us, it must be not only beautiful and harmonious, but clearly legible.

With this piece, the hour circle is made from mother-of-pearl, framing a cloisonné enamel dial centre which is adorned with Breguet numerals. The leaf-shaped hands also have mother-of-pearl inlays – whose lustre complements the floral theme. The piece is powered by the calibre 17" PEND mechanical movement.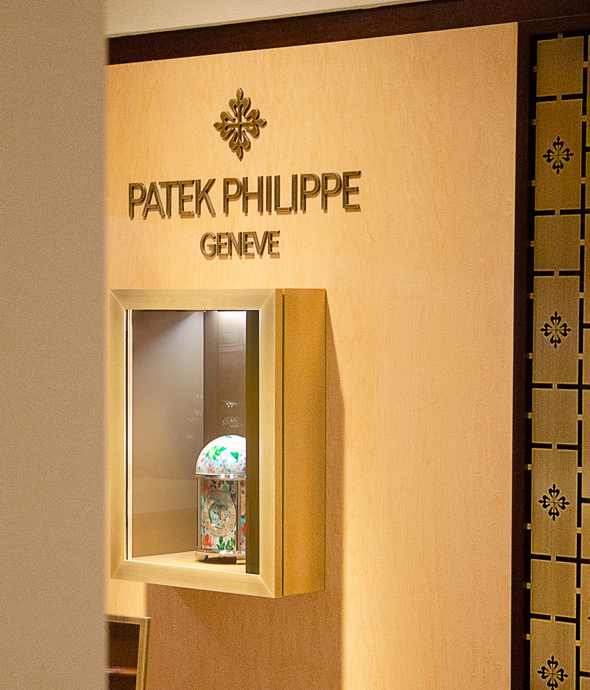 Discover excellence
Pragnell invite you to discover the world of Patek Philippe in any of our showrooms, and hope you truly enjoy the exquisite pieces Patek Philippe has to offer.
Visit Pragnell
From Market Street to Mayfair you can be sure of a warm welcome at any of our showrooms across Great Britain.