Introducing the Cuba Collection
Celebrating the vibrancy of its namesake culture, from the French Retro movement to hip hop culture. This chic update of the classic Cuban link chain makes a statement, day or night.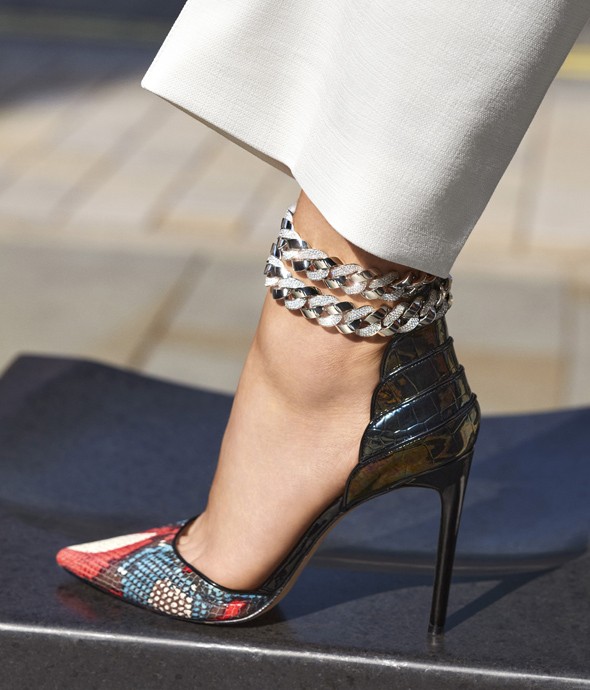 Lustrous
The relationship between humans and gold dates back to the beginning of time; we have an innate attraction to its warm, lustrous glow.

Though our ancient ancestors believed gold to be 'the tears of the sun', as we became more civilised, we came to worship the beautiful properties of gold itself.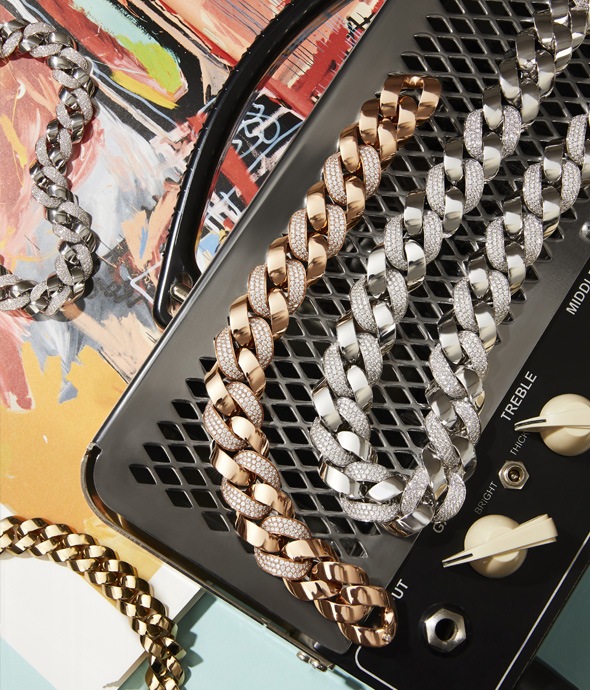 Cultural
We have taken stylistic cues from a fusion of cultural influences, including the 1950s Retro movement, 1980s Cuban Miami, and hip hop culture, to create a fresh, modern interpretation of bold gold jewellery.
How Bold Will You Go?
Simple but powerful in style.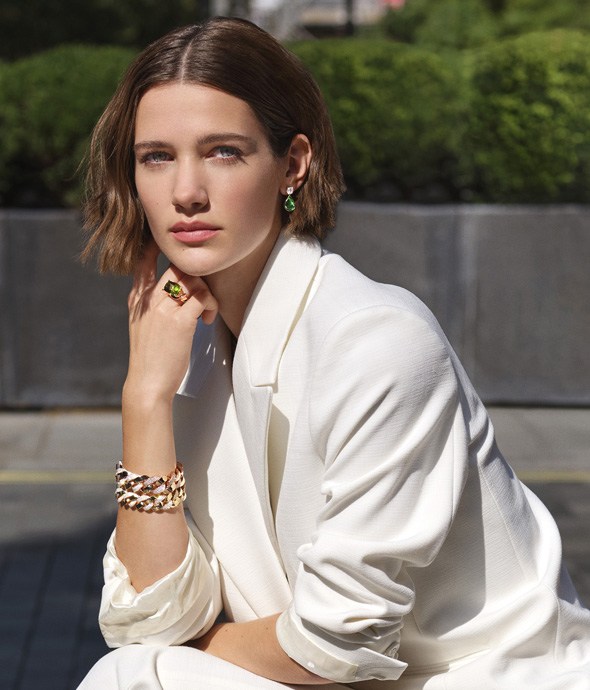 Crafted
Precious without being focused on large gems, sizeable gold jewellery takes a new perspective on fine jewellery; we have combined our standards of expert craftsmanship with this exceptional metal in a bold aesthetic for a new age.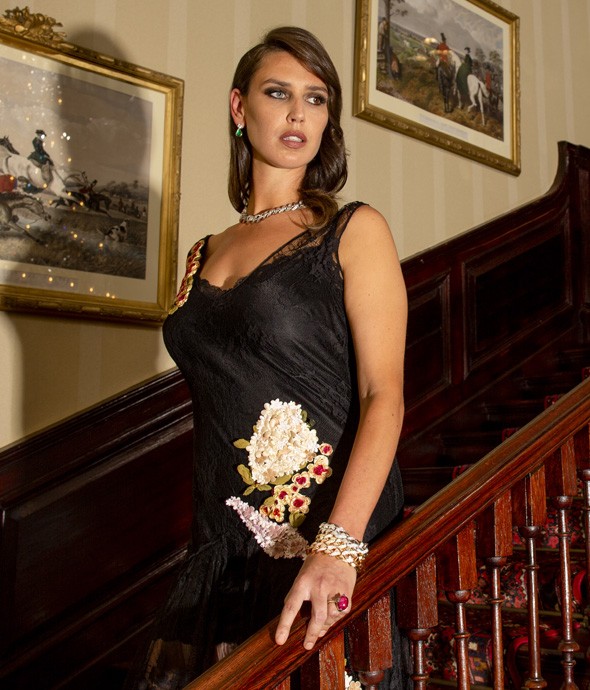 Versatile
Wearing a thick gold chain like our Cuban necklaces can look equally as smart at a black tie event as it can look edgy in the club.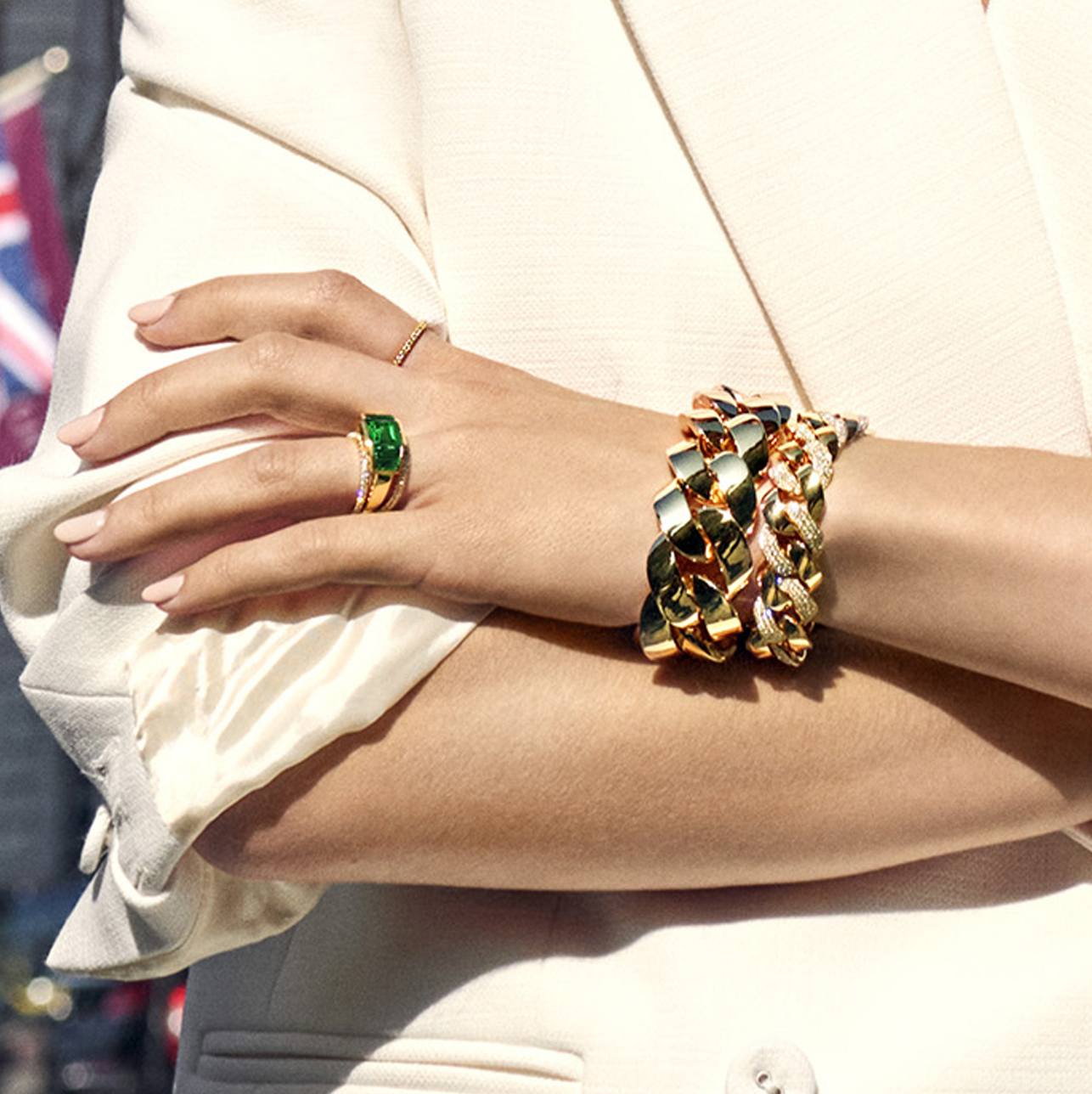 Pragnell's Cuba collection is listed as Number 3 in this seasons hottest jewellery from Times Luxx.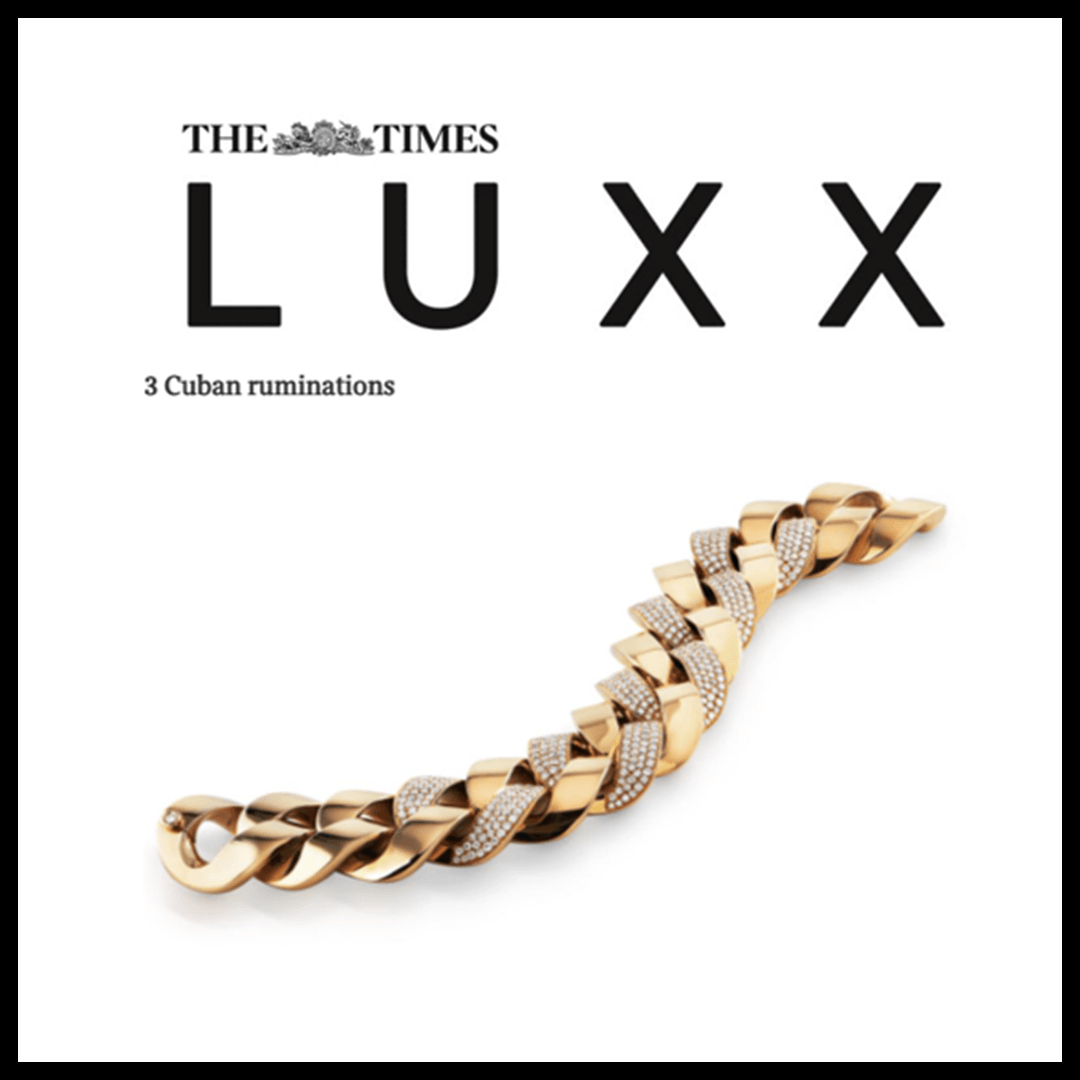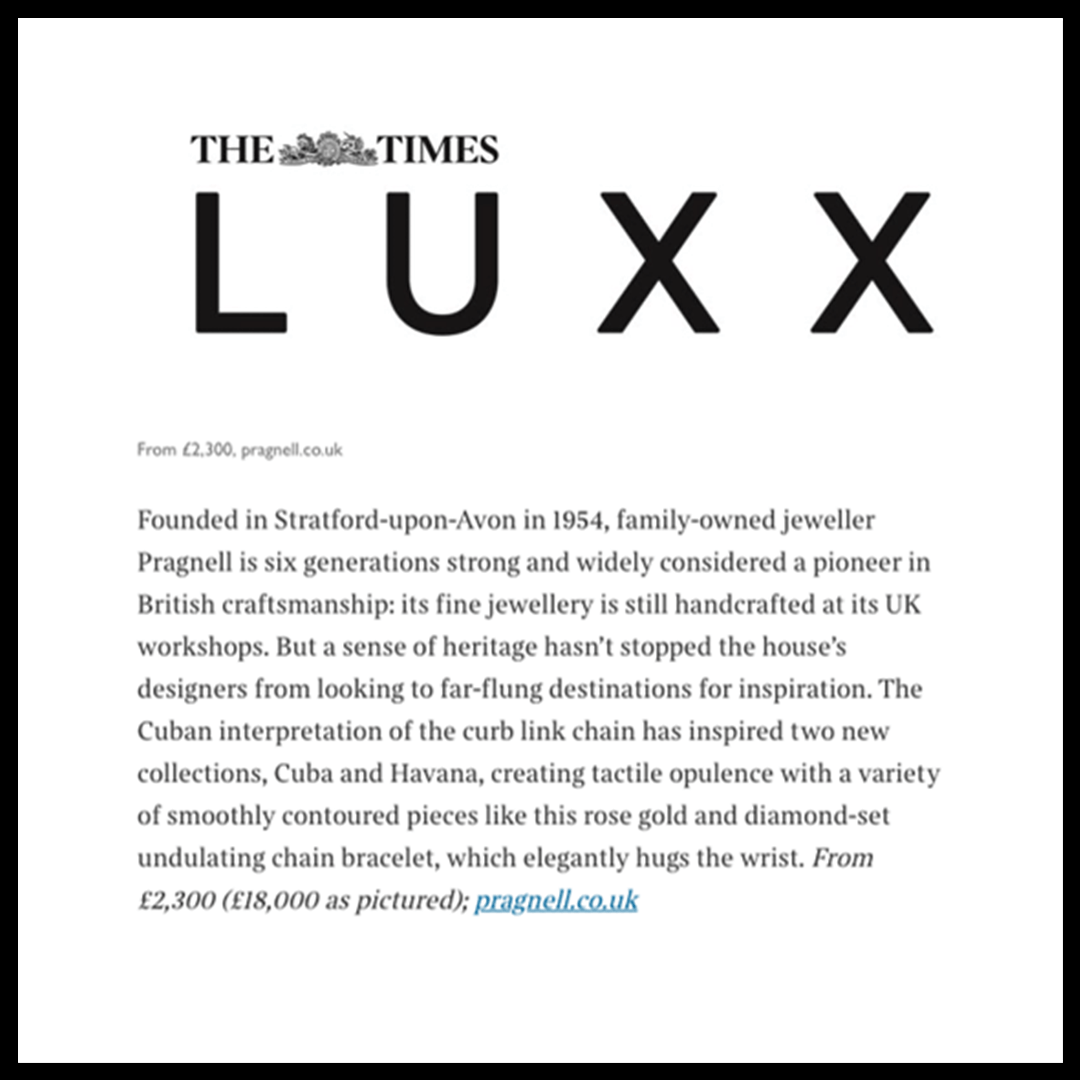 Style With
Layer your Cuba chains and add a pop of colour with our exquisite Emerald pieces.
Visit Pragnell
From Market Street to Mayfair you can be sure of a warm welcome at any of our showrooms across Great Britain.