Seven Jewels Symbolising Seven Decades Of Queen Elizabeth II's Reign
To mark the 70th anniversary of Queen Elizabeth II's coronation, her Platinum Jubilee, Pragnell has created seven one-of-a-kind-jewels, each designed to symbolise a different decade of our Queen's rule. Her Majesty's Platinum Jubilee Collection pays homage to the materials traditionally associated with these decade anniversaries: tin, china, pearl, ruby, gold, diamond and platinum.
Some of these celebratory materials required the artisans in our British workshops to challenge themselves. When sourcing the pearls that adorn the earrings crafted to celebrate Her Majesty's third decade, it was decided that not just any pearls would do; what would be more fitting was rare natural pearls, which were once the reserve of royalty. To find perfectly matched natural pearls of the same greyish-rose hue, and that could be graduated in size was a daunting task. The gold and Colombian emerald ring crafted to mark the Queen's Golden Jubilee, her fifth decade, was also elevated with a regal twist. Rather than use recycled gold, as with the rest of the jewels in this collection, our jewellers instead sought out some incredibly rare Welsh gold, which has historically been used for royal wedding bands.

The jewel designed to mark the Diamond Jubilee – the Queen's sixth decade – should have been simple enough, but again we sought to create something extraordinary. The central diamond is an example of a very rare Jubilee cut, which was first created to honour the 50th anniversary of Queen Victoria on the throne. Such stones are so rare that this is only the second example of a jubilee-cut diamond that our experts have ever encountered, and the largest.

There were two anniversaries that called for the use of materials brand new to Pragnell. The first is tin, a metal traditionally used to celebrate 10th anniversaries.
As with the Welsh gold, we chose to source this metal from Britain, buying it from the tin mines of Cornwall. On assessing this unusual metal – at least unusual in its use in jewellery – our craftspeople noted it was not too dissimilar to silver. As such, it has been used to create a setting to showcase a beautiful antique cushion-cut Burmese blue sapphire.

The other curious material that we have experimented with in Her Majesty's Platinum Jubilee Collection is china, which is traditionally the gift of a 20th anniversary. A bridge of royal blue china, which has been channel-set as if it were a gemstone, unites two sides of a snow-set diamond ring. The china was once the handle of a teacup made by Royal Worcester, the British porcelain maker that has held a royal warrant since the 1700s.

Her Majesty's Platinum Jubilee Collection, which will tour our showrooms in London's Mayfair, Stratford-upon-Avon and Leicester in May, ahead of the official Platinum Jubilee celebrations in early June. This special collection is also a celebration of our own roots and connections with royalty. Pragnell has enjoyed a long relationship with the royal family that was first initiated by our founder George Pragnell, who served as one of Queen Mary's jewellers from the early 1930s until her death in 1953.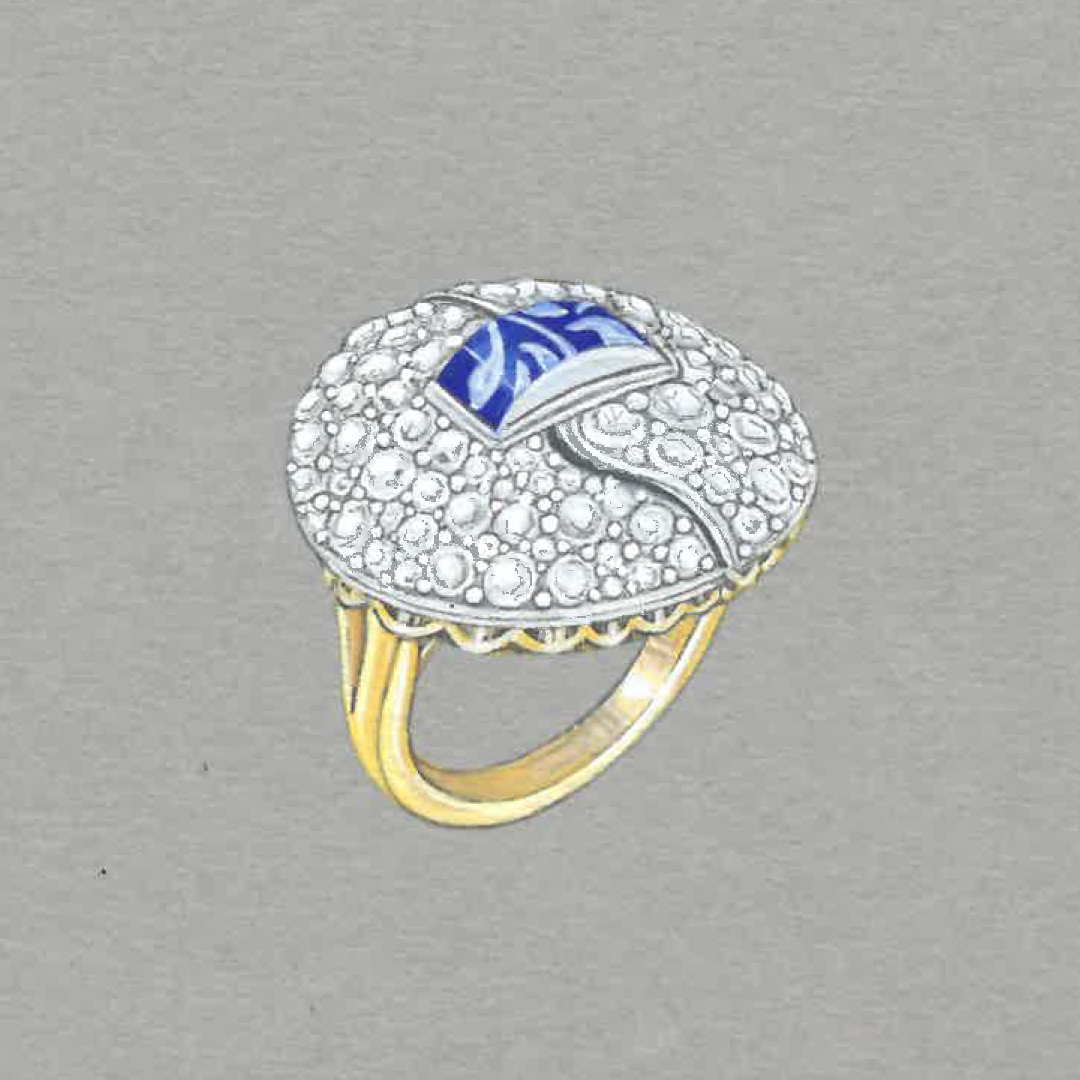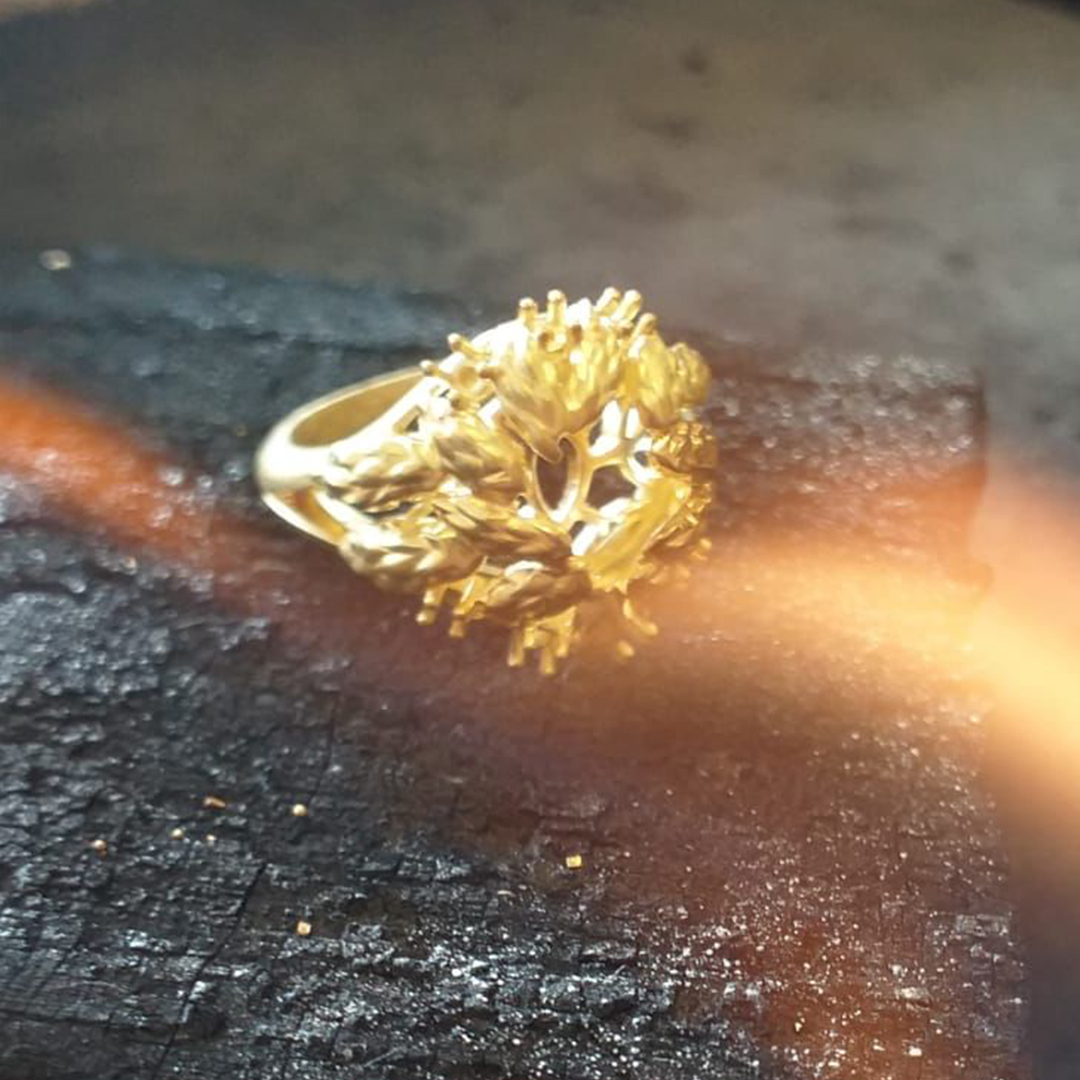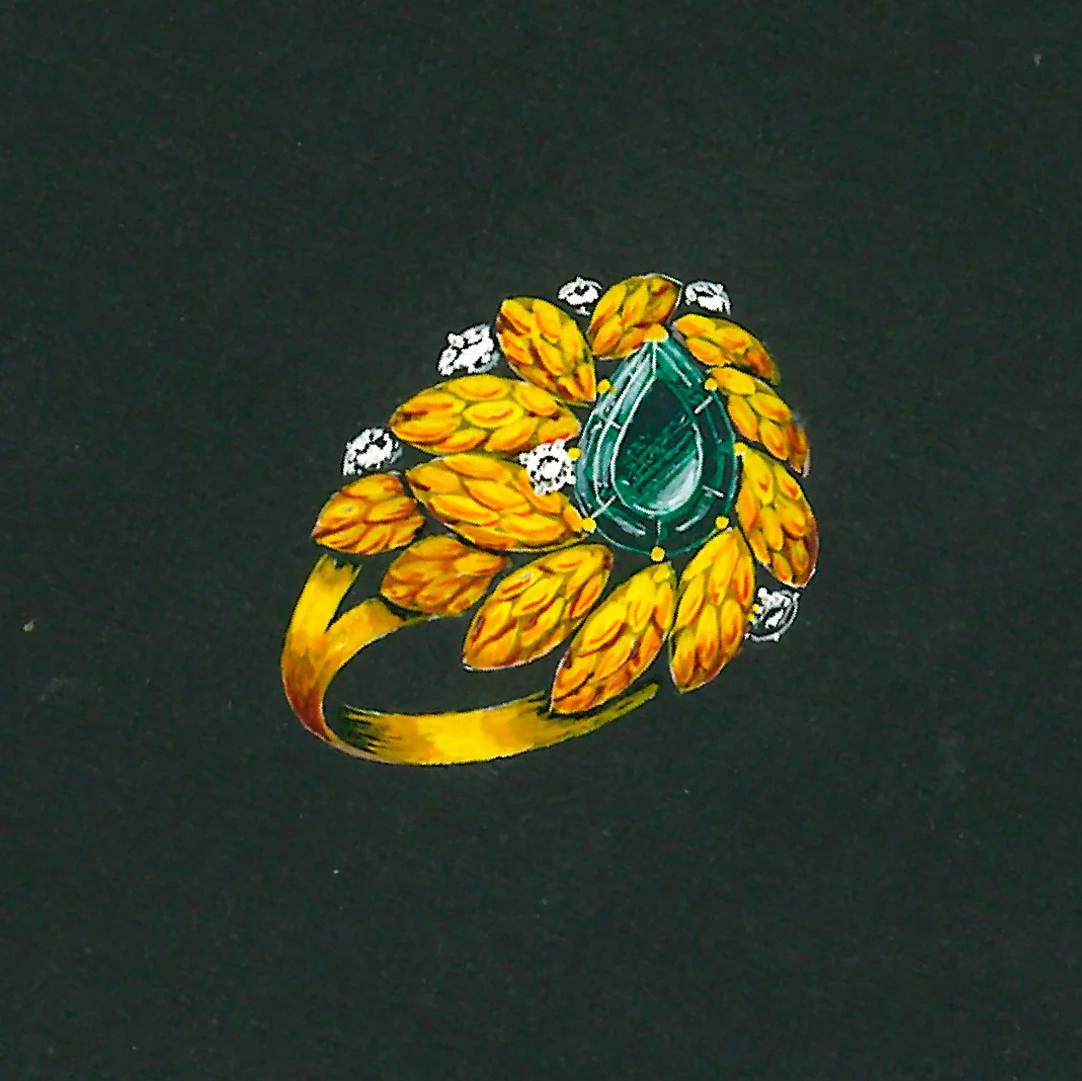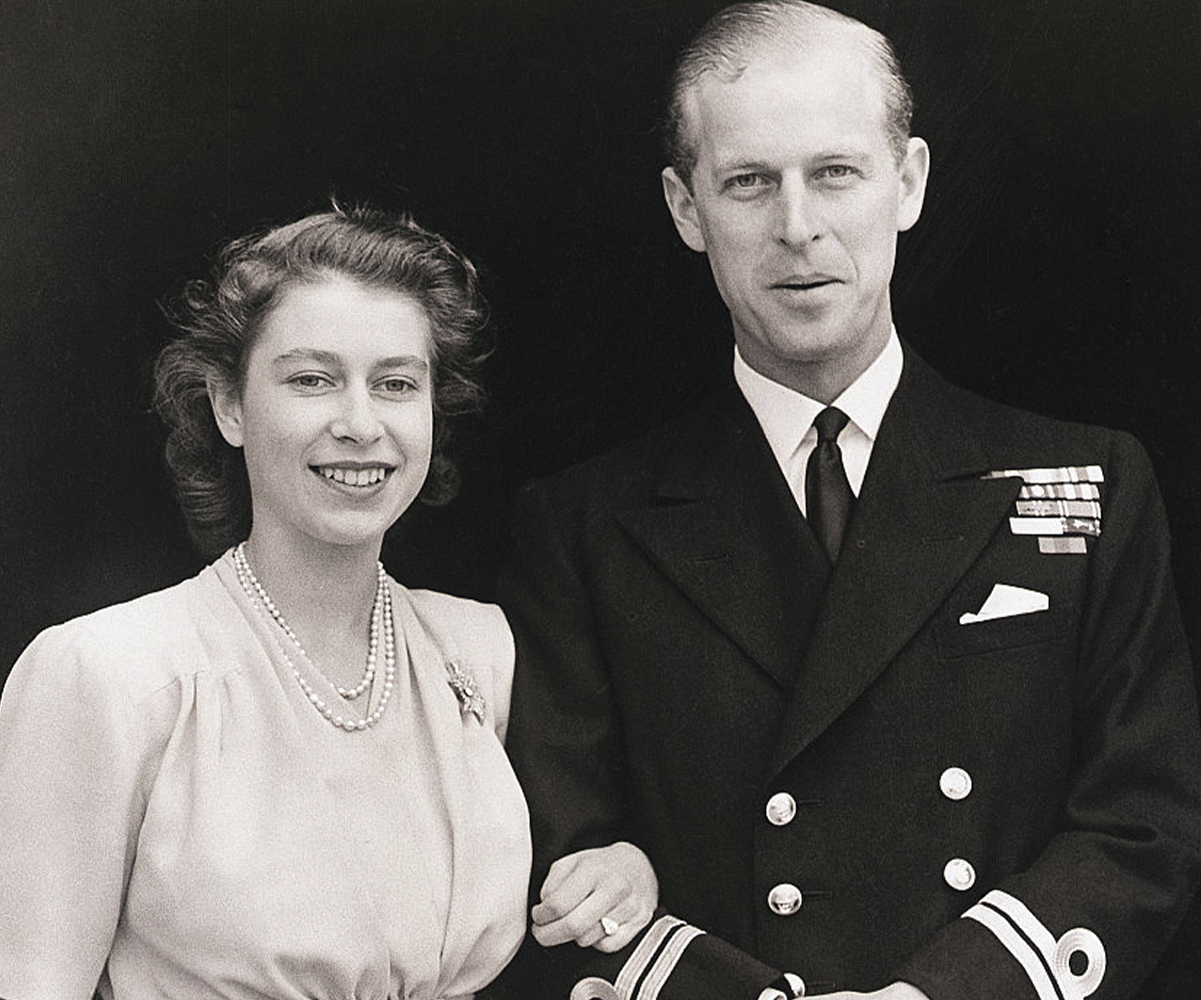 During a period of expansion, Pragnell acquired several businesses including Bond Street jeweller Philip Antrobus, which was founded in 1815 and was the jeweller responsible for the Queen's engagement ring – a three-carat round brilliant diamond, flanked by four smaller pavé-set diamonds on either side. Philip Antrobus, which was introduced to Prince Philip through Lord Mountbatten of Burma, also made the diamond bracelet the Duke of Edinburgh gave Her Majesty as a wedding gift. To do so, it transformed Princess Alice of Battenburg's cherished tiara into a geometric platinum design, which the Queen wore on her wedding day on November 20th, 1947, alongside jewels belonging to her grandmother Queen Mary, the sketches of which Pragnell still hold in our archives.

The acquisition of Philip Antrobus also included thousands of sketches of jewels. For the past three years, our creative team has sifted through these drawings to seek out inspiration and collate a body of works. This is the first time that this rich resource has been tapped into to create a collection.

"When I became managing director of our family company in 2010, my father passed me a shoe box, and I opened it to find it full of beautifully sketched and hand painted original jewellery designs dating from between 1920 to 1950, the period leading directly up to the Queen Elizabeth II coronation" remembers Charlie Pragnell. "He explained that he thought they might be useful one day. We haven't disclosed this resource outside our family until now."
Each of the seven designs in Her Majesty's Platinum Jubilee Collection was based on one of these sketches. In a nod to the fascinating archives that were the starting point for these designs, each jewel in the collection, all of which have been handcrafted at our workshops Britain and as such carry a special hallmark, will be presented with a copy of the original sketch that inspired them. Accompanying that will be a drawing of the contemporary piece, hand-painted by Pragnell artisans to document and commemorate its creation.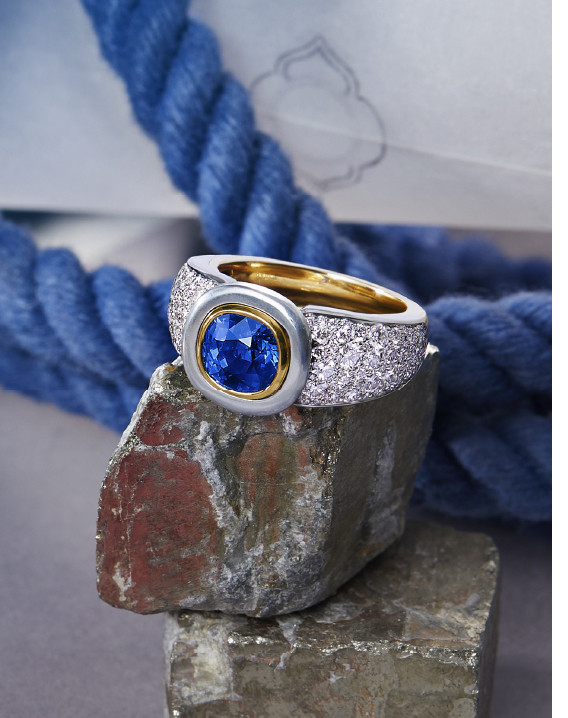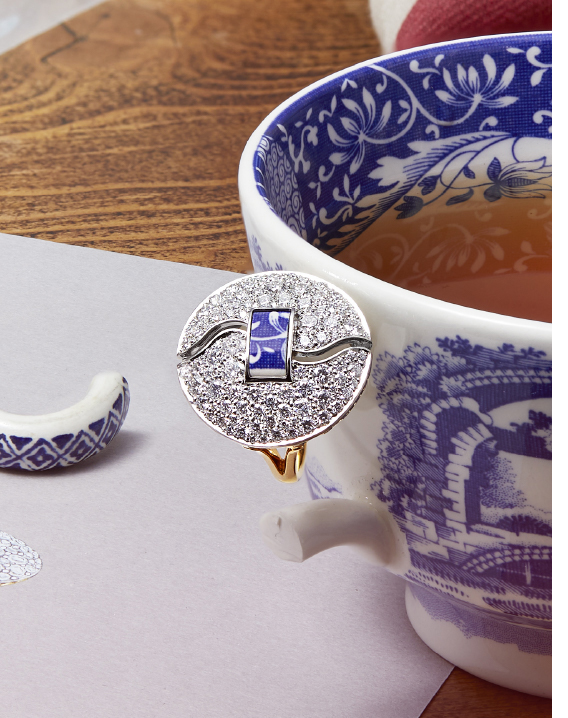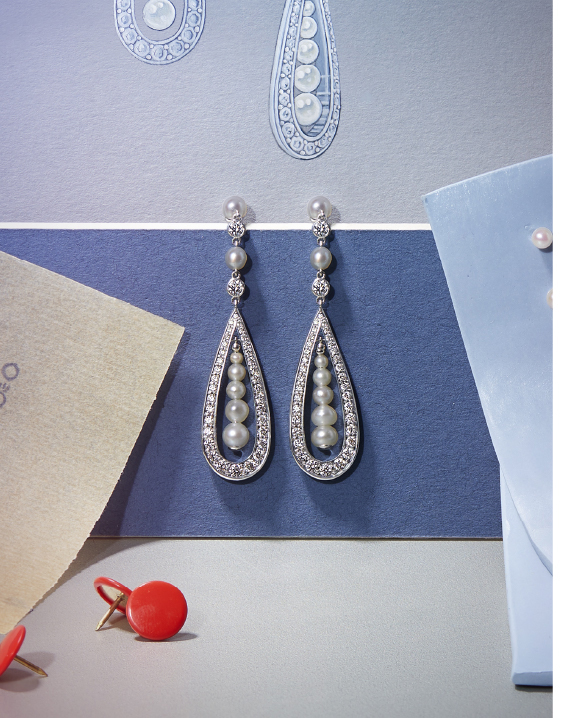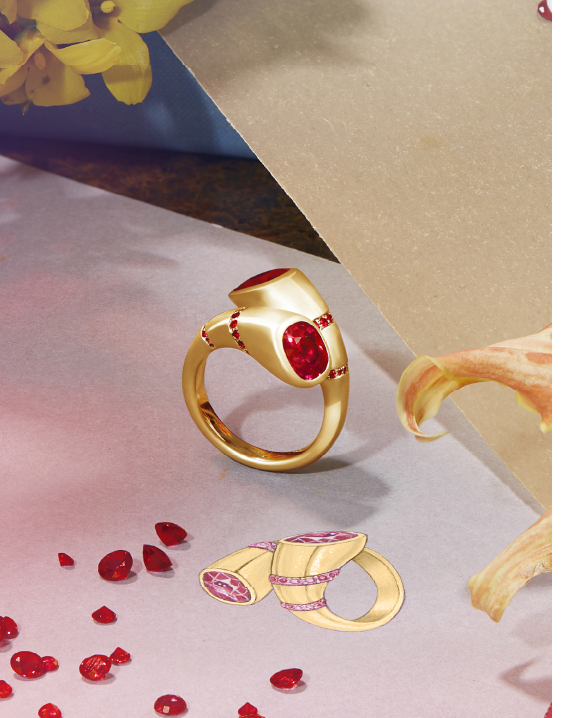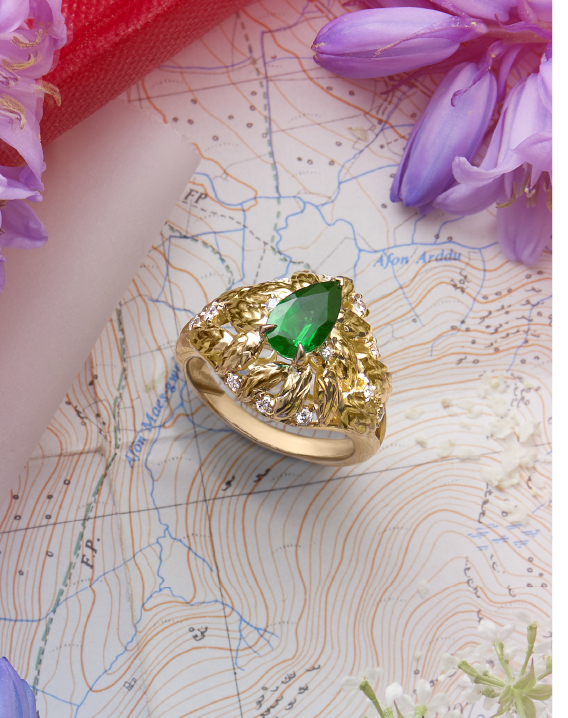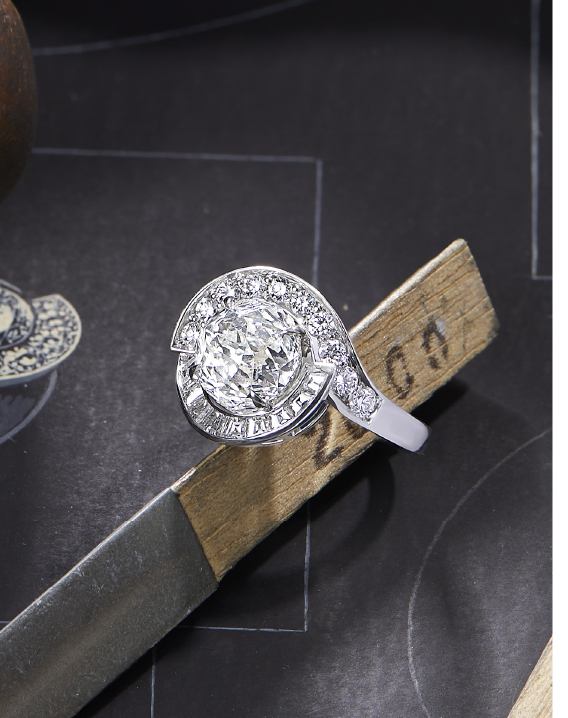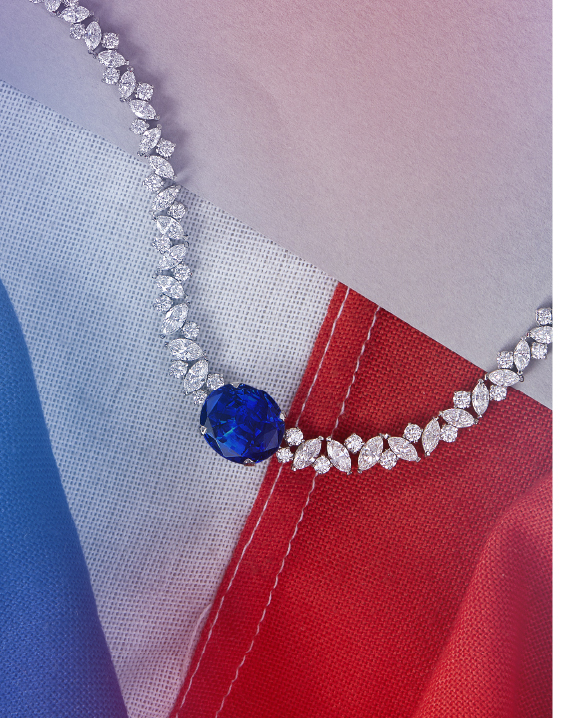 Visit Pragnell
From Market Street to Mayfair you can be sure of a warm welcome at any of our showrooms across Great Britain.