Noble Platinum And Royal Blue Ceylon Sapphire Necklace
This year will mark the 70th anniversary of Her Majesty the Queen's rule, her Platinum Jubilee, and this remarkable one-of-a-kind platinum necklace celebrates this momentous occasion.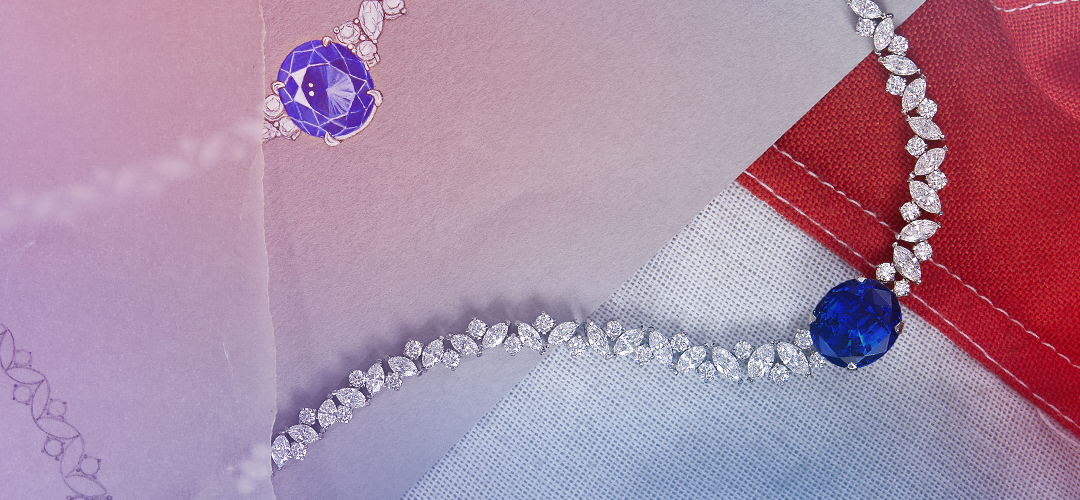 The design is based on a wonderful sketch made on a scrap of tracing paper that was found in the archives of Philip Antrobus, the jeweller that created the Queen's engagement ring and which is owned by sixth-generation British family jeweller Pragnell. The original design is anchored with a heart-shaped gem, but our designers instead opted to crown this necklace with a spectacular unheated oval 11.03ct Ceylon (Sri Lanka - Commonwealth nation) sapphire. The certified royal-blue gem, which was lifted from a piece of British antique jewellery, was repolished to accentuate its deep colour and lively sparkle. Beyond the sapphire, the necklace is a dazzling display of marquise and round brilliant diamonds, set in noble platinum.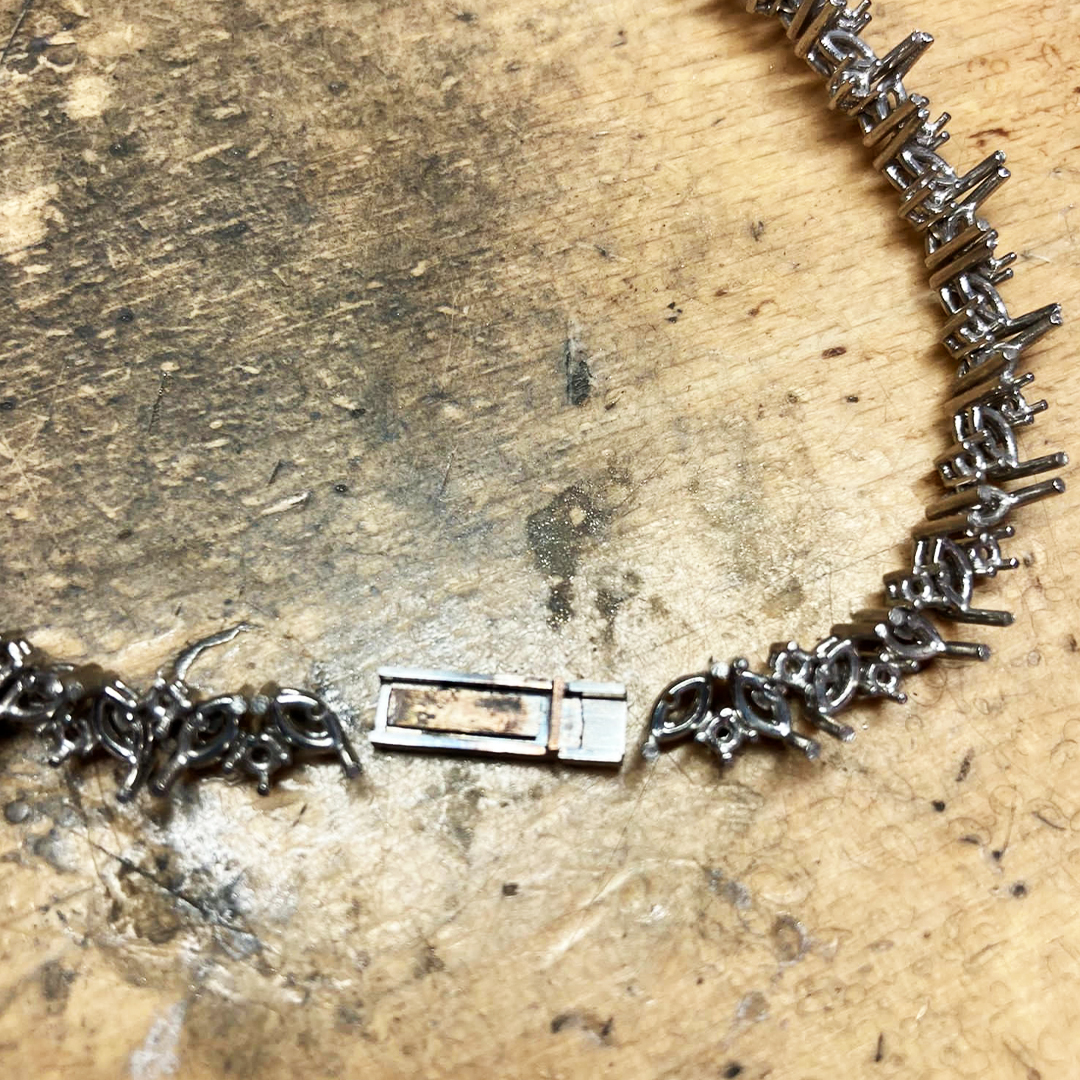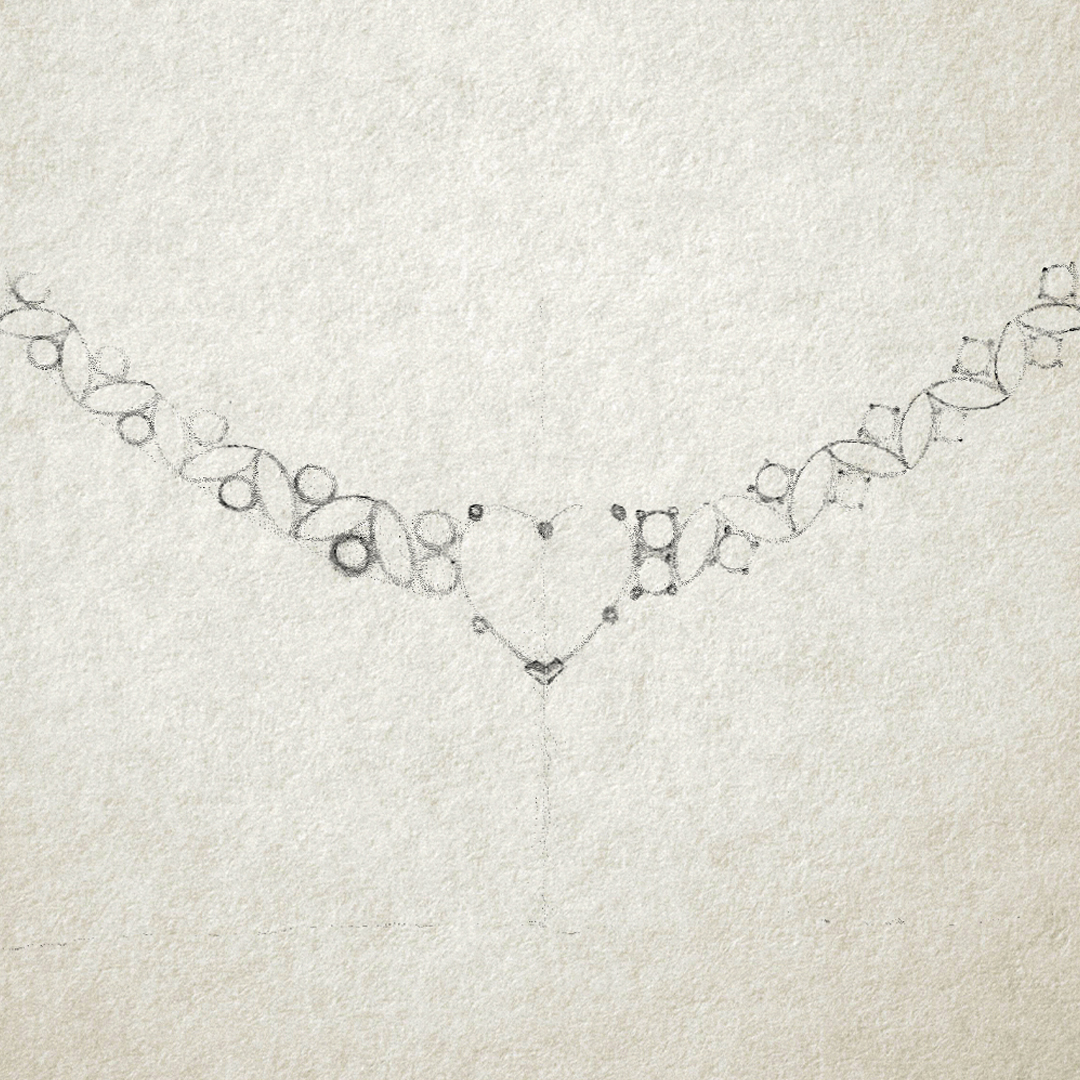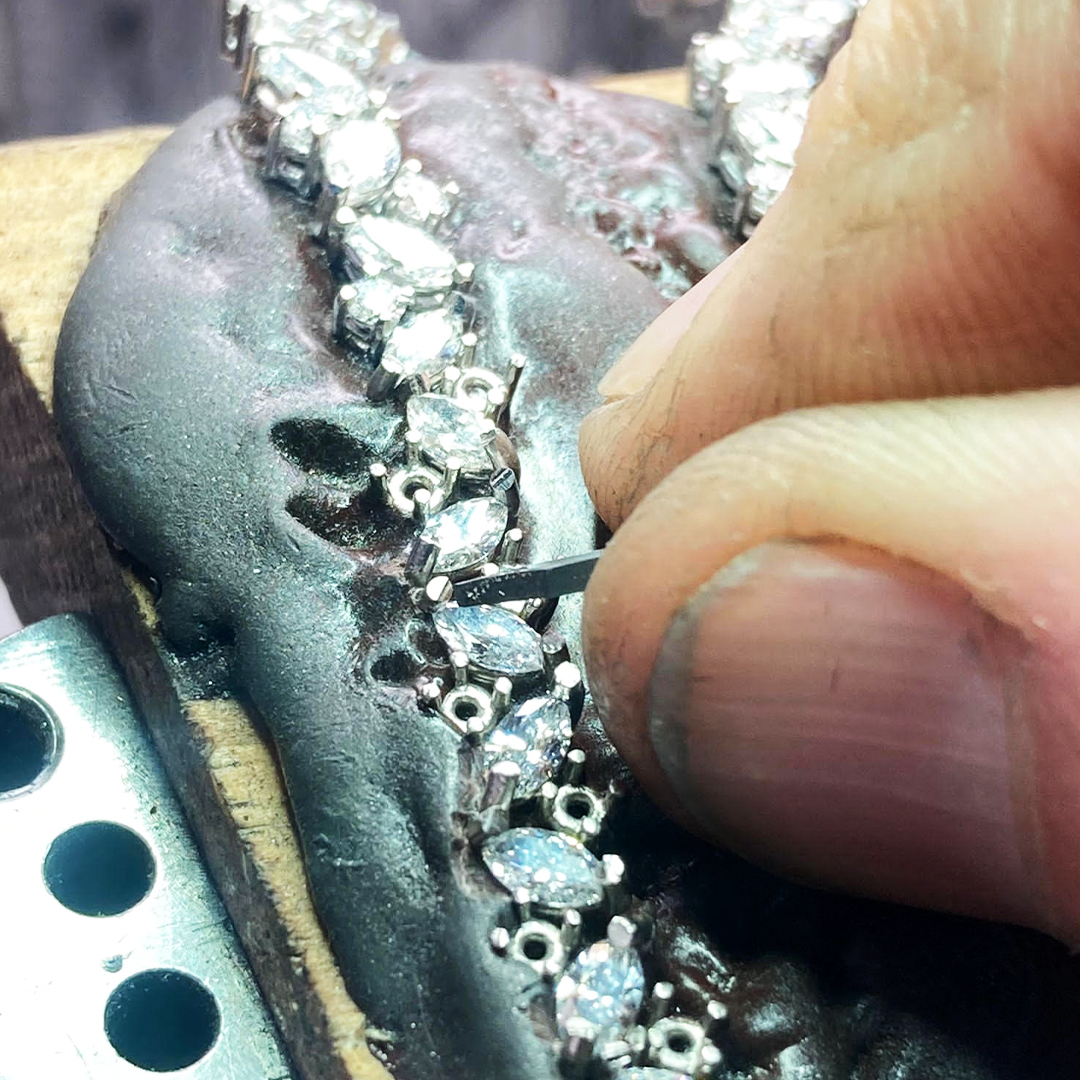 Unheated Ceylon Oval Cut Royal Blue Sapphire Masterpiece Necklace, 11.03ct, set on links of Marquise and Round Brilliant Cut Diamonds set in Platinum.

Each piece in Her Majesty's Platinum Jubilee Collection will be engraved 'one of seven' and sold with a new drawing, hand-painted by Pragnell artisans, will tour our showrooms in London's Mayfair, Stratford-upon-Avon and Leicester in May, ahead of the official Platinum Jubilee celebrations in early June.

Key Attributes

• Principal Stone – Sapphire
• Principle Stone weight – 11.03ct
• Material – Platinum
• Stone Origin – Sri Lanka
• Price - POA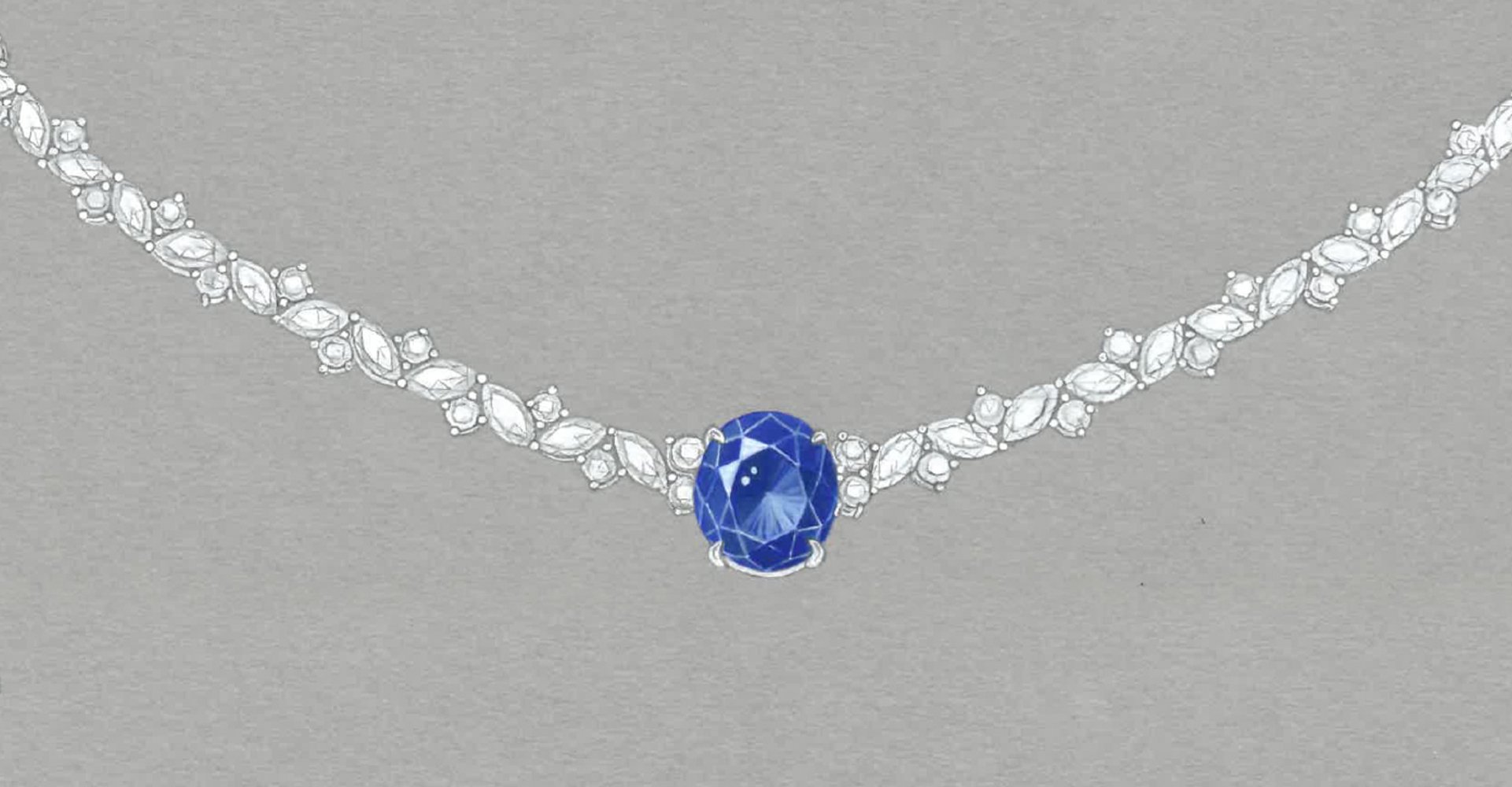 Visit Pragnell
From Market Street to Mayfair you can be sure of a warm welcome at any of our showrooms across Great Britain.