SORRY NO ITEMS WERE FOUND.
Please refine your search or try another search term.
Select a price range to suit your budget
SORRY NO ITEMS WERE FOUND.
Please refine the selected filters.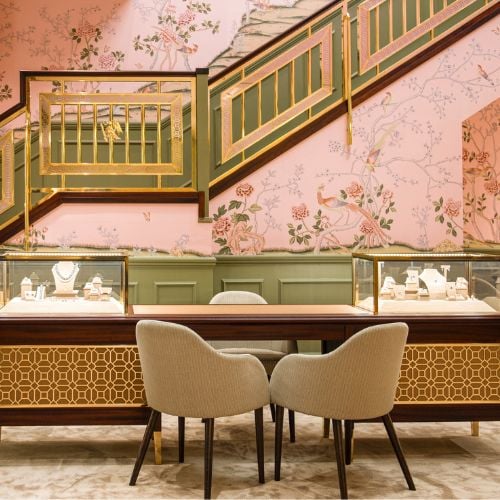 BOOK AN APPOINTMENT
Whether you book an appointment to visit us in person or opt for a virtual consultation from the comfort of your own home, you'll receive the same high standard of service and individual care and attention from our expertly trained consultants who can share designs, discuss gemstone options and even model pieces.
About Antique Necklaces & Pendants
Suspended from a chain, silk cord or leather strand, displaying a strong and visible statement, necklaces and pendants have adorned the necks of individuals for thousands of years. In particular, the last two hundred years have seen a wide variety of types and styles being produced.

As a sixth generation family jeweller, Pragnell are proud to showcase a rich and diverse selection of antique necklaces and pendants, that offer something for every taste and budget. Hand-selected by a member of the Pragnell family, and curated into interesting and inspiring displays, we strive to showcase the most notable and eye-catching examples of antique and vintage pendants & necklaces from seven distinct periods. As such, our collection offers everything from intricately decorated gilt rolled gold Georgian fobs, to delicate Edwardian diamond set negligee pieces and contemporary examples from world famous names, such as Cartier and Van Cleef & Arpels.

Worn independently or layered for a contemporary look, we ensure these pieces are looked at as both exemplars of their individual periods, and as pieces of jewellery that can be mixed and matched to be worn and enjoyed from day to night by the modern woman.
Antique Listing Page