Pragnell becomes a Patron of The Prince's Trust
We're thrilled to announce that Pragnell has become a Patron of The Prince's Trust – further strengthening our established relationship with the charity founded by The Prince of Wales in 1976.
As the UK's leading youth charity, The Prince's Trust helps over 58,000 disadvantaged young people aged 11-30 every year get into work, further education or training. With the Trust's invaluable practical and financial support, many of these young people across the UK go on to start their own businesses – achieving financial independence and creating employment not just for themselves but also for others.

Charlie Pragnell commented: "We've been proud to support The Prince's Trust for the past few years in a number of ways. We've always been extremely impressed by the incredible work that they do to help young people realise their potential and transform their lives. But we wanted to do more, so we decided to cement our relationship by becoming a Patron. This will allow us to get even more closely involved with the Trust and its work. We look forward to a long and successful partnership."

Tara Leathers, Director of Fundraising, The Prince's Trust said "I am delighted to welcome Pragnell as a Patron of The Prince's Trust. Over the past forty years, The Prince's Trust has given over 870,000 young people the tools they need to work towards a better future. It's thanks to supporters like George Pragnell, who share our ambition, that The Trust can continue to give more young people the chance to transform their lives."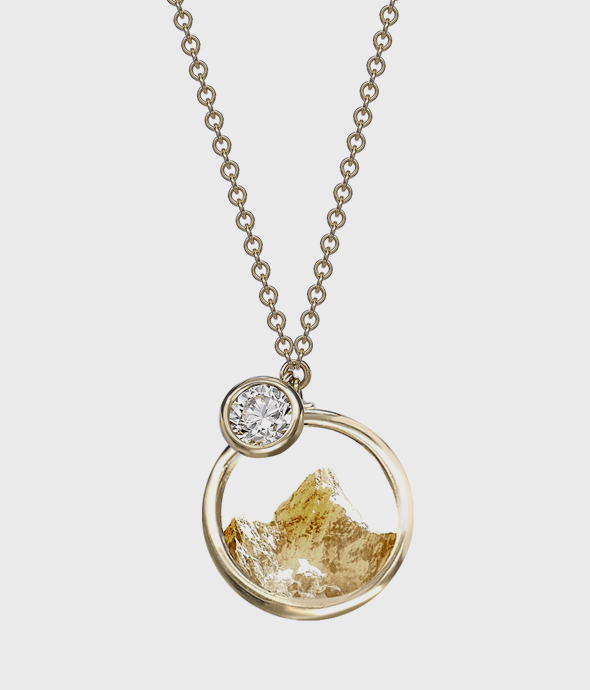 The Prince's Trust - Invest In Futures
'Invest in Futures' is The Prince's Trust annual gala dinner and principle fundraising event for 2019. Pragnell were proud to support the event by donating a stunning 18ct yellow gold diamond set charm pendant, auctioned on the evening. The pendant featured a charm depicting the summit of Everest, and a 1ct rub over set, brilliant cut, G colour diamond. This diamond is more than just a piece of jewellery, having accompanied Lucy Rivers Bulkeley to the summit of Everest.

Lucy first made a name for herself in 2010 by being the first European woman to complete the '4 Deserts Grand Slam': travelling 250km self-supported across the Atacama, Gobi, Sahara and Antarctic deserts. She has since taken on the equally gruelling 7 Summits Challenge, which involves climbing the highest summit on each of the world's continents. If successful, she will be the first woman EVER to complete both challenges – a truly remarkable achievement.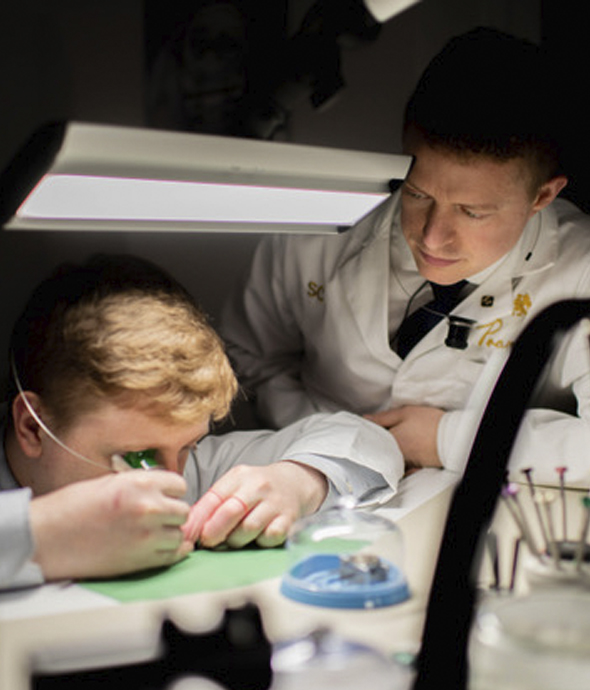 Prince's Trust Apprentice
The Pragnell watch workshop has grown from strength to strength. With the equipment and training that has awarded us 'certified status' from Rolex and Omega, we are proud to be able service watches in house. During both accreditation reviews, our workshops were marked as industry leading, helping define new standards for partner servicing.

It's not only the advanced technology we're proud of. As a patron to the Prince's Trust, Pragnell supported Saul while he studied at The British School of Watchmaking, gaining his WOSTEP 1800 qualification. Now qualified, he continues to learn his craft as an apprentice.

His qualifications are testament to his hard work, and the great program run by The Prince's Trust to support and nurture young talent in industry.
You May Be Interested In
Generic CLP Page