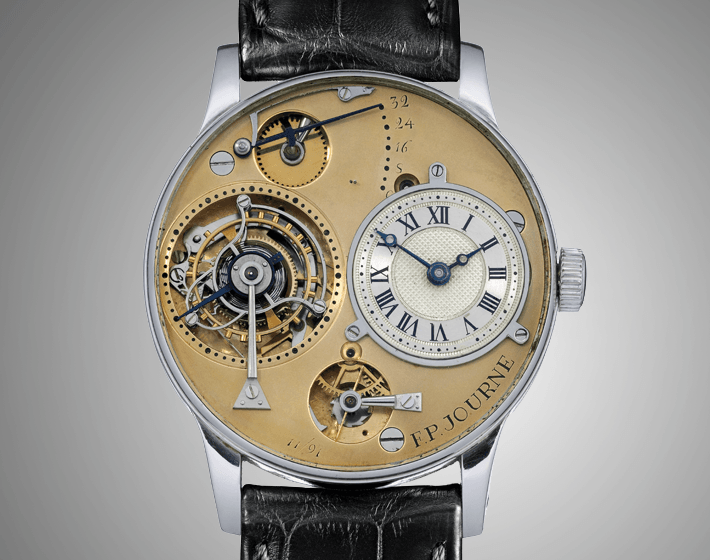 Invenit et Fecit
Francois-Paul Journe was born in Marseille in 1957. His studies took him from technical college to the Paris watchmaking school, from which he graduated in 1976.

He became fascinated with timepieces from the XVIII century, considered to be the golden age of watchmaking. By painstakingly restoring and re-creating historical timepieces, he understood the journey of the original watchmakers and the paths they took to realising their creations.

F.P.Journe began creating unique pieces for commission only, but began to realise that the hundreds of hours of research and creation would be lost to him when the watch was collected. He decided then to expand his horizons and craft a collection of high horology watches for the greater public.

His first collection was unveiled in 1999; all F.P.Journe watches are signed with his name and the latin motto "Invenit et Fecit", meaning "I invented it and made it".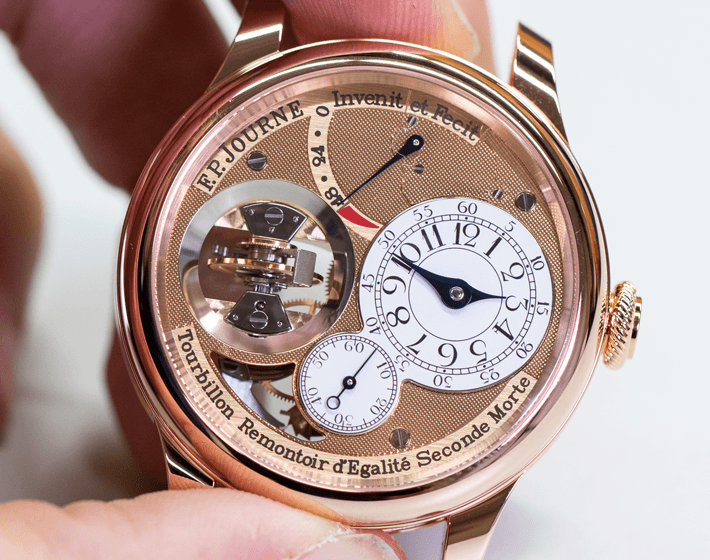 Tourbillon Souverain
Francois-Paul Journe had been fascinated by the Tourbillon since his youth. Mr Journe started his first pocket watch with Tourbillon in 1978 and finished it in 1983. Some years later, in 1991, he began to craft a small series of Tourbillon wristwatches.

The first wristwatch Tourbillon Souverain came to life in 1999, with only 20 examples leaving his workshop. This timepiece was even more exceptional as it featured an "Remontoir d'Egalite", a sophisticated mechanism that provides a constant force to the escapement, maintaining accuracy as the watch unwinds.

On the 20th anniversary for this incredible timepiece, F.P.Journe created a new version of the Tourbillon Souverain Remontoir D'Egalite with a vertical Tourbillon cage and Deadbeat seconds. The alignment of the Tourbillon means that the function is not compromised whether the watch is on the wrist of laying flat the when not in use.
Visit Pragnell
From Market Street to Mayfair you can be sure of a warm welcome at any of our showrooms across Great Britain.