Patek Philippe Maintenance
A Patek Philippe watch will stand the test of time. Its impeccable design and reliability will be cherished by you and the future generations who come to inherit this timepiece. Patek Philippe is committed to the preservation and endurance of your piece, but in order to fully appreciate a Patek Philippe watch, the owner must take consistent care and respect its mastery.
Every three to five years, Patek Philippe recommend servicing your watch to maintain its quality in performance and beauty. The regularity of servicing will depend on the watch's individual condition and its type. Ensure that you use an official Patek Philippe service with an expert jeweller to prevent any further damage and to retain the watch's value.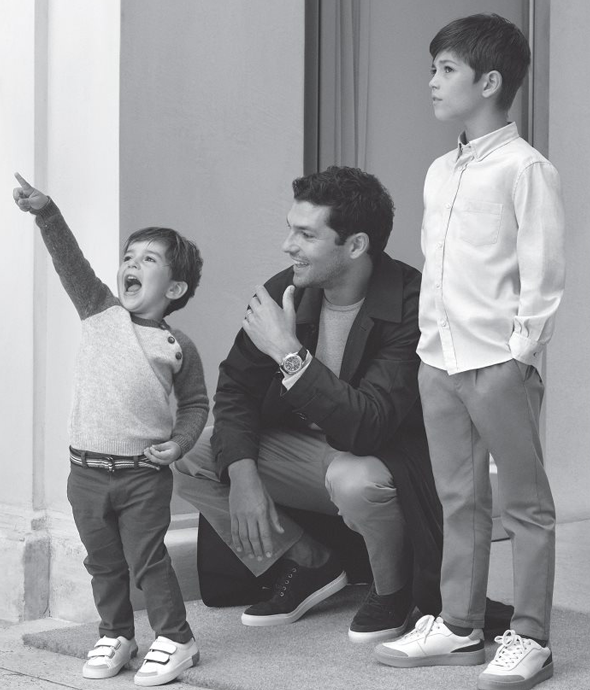 You and your watch
When treated with respect, a fine piece of jewellery such as a Patek Philippe watch will last forever. Forming a relationship with your watch is imperative to ensure its protection, and enable the watch to serve you and its future generations of owners.

Every relationship is unique, and the same can be said for you and your Patek Philippe watch. Wearing your watch with pride and care, regardless of your lifestyle and however often it makes an appearance, will keep the watch looking and performing as it should.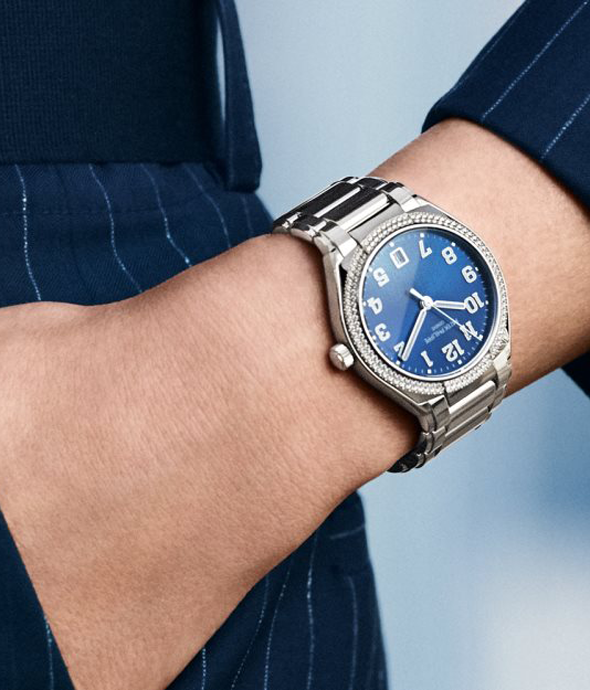 Practical tips for everyday wear
• Read the watch's setting instructions and maintenance guidelines.
• Avoid excessive contact with sea water or swimming pools. Always rinse the watch afterwards in lukewarm water.
• The crown of the watch needs to be pushed in or screwed down.
• The watch should be tested on a yearly basis for water resistance.
• To avoid scratches and premature damage, the metal bracelet needs to be adjusted to fit the wrist accordingly.
• Take care to prevent heavy impacts or shocks to the watch to prevent any aesthetic or mechanical damage.

The straight lathe cuts lines that intersect at any angle, and rose lathes offer a richer variety of motifs with curved lines. Hand-guilloché artisans are rare, but with designs by Patek Philippe, the art is cherished and given the chance to flourish.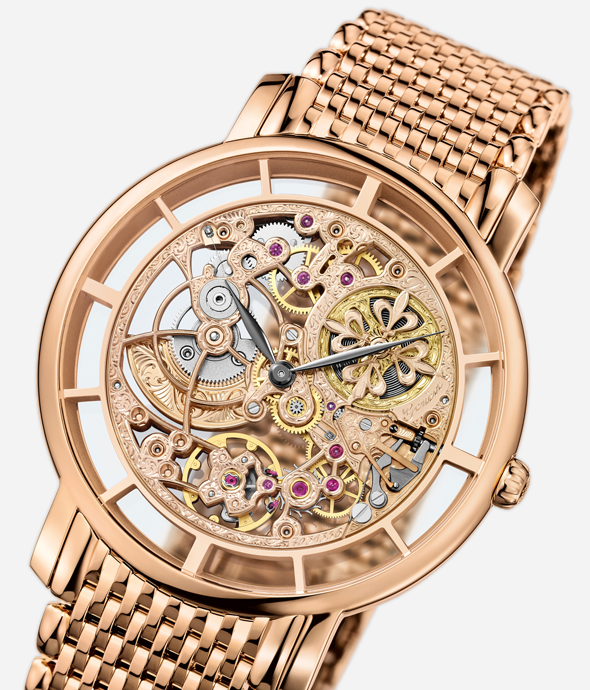 Quartz and mechanical watches
Your Patek Philippe watch needs to be serviced every five years, regardless of its mechanism. Your quartz watch will need to be serviced more regularly as most batteries last around two to three years. Whatever kind of watch you own, ensure that you return it to an authorised and certified jeweller.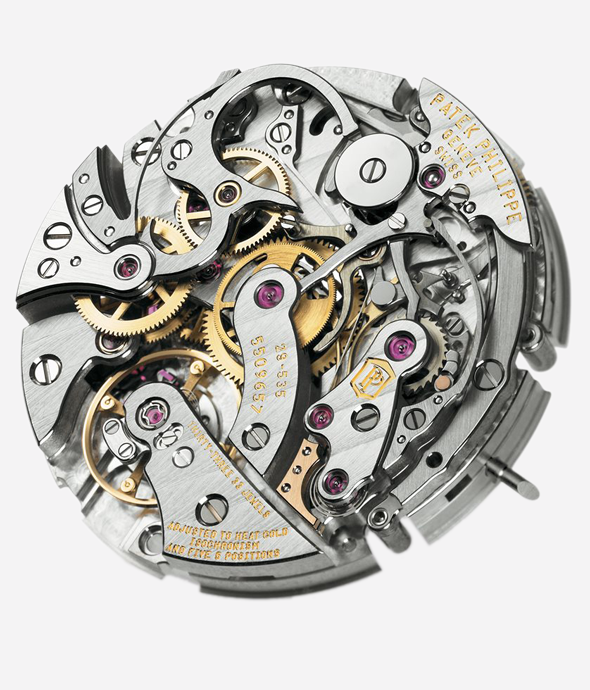 Manual winding
In order to maintain the best possible performance of your manually wound watch, we recommend winding it every morning. Not only does this maintain the accuracy of the watch, but it will also protect it more from wear and tear such as temperature changes and potential impacts.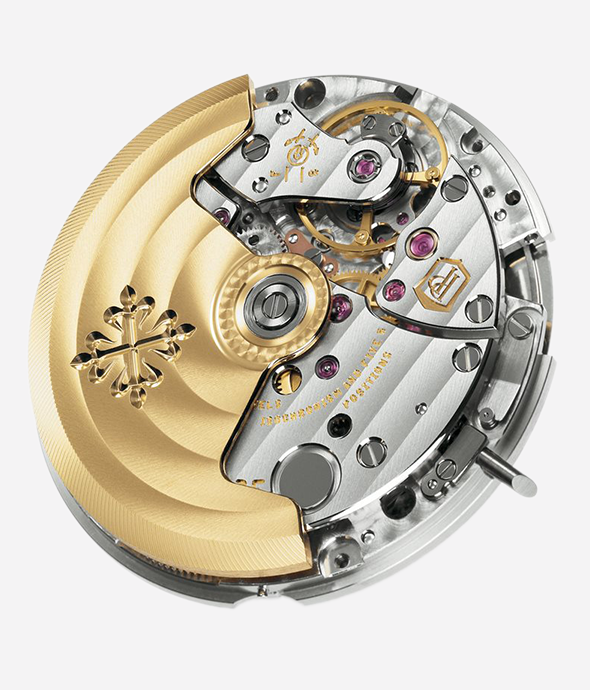 Self-winding movements
If your watch comes with a calendar, the power reserve can last between 38 and 48 hours. Sometimes your watch may need to be manually wound if in use for long periods of time and to prevent it from stopping. By winding the crown by around 10 or 20 turns, you can ensure that the watch continues to perform, as it should. Read your watch's bespoke guidelines for more information.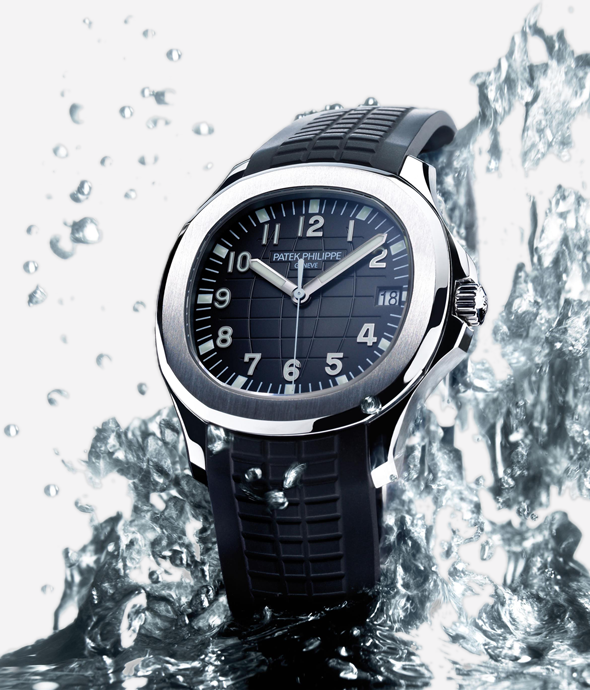 Waterproofing
Watches that are water resistant have special joints to prevent any form of moisture damage. The joints also protect the watch against tiny dust particles. In order to ensure the functioning of this feature, a short test should be carried out on a yearly basis. Any authorised Patek Philippe centre can help with this.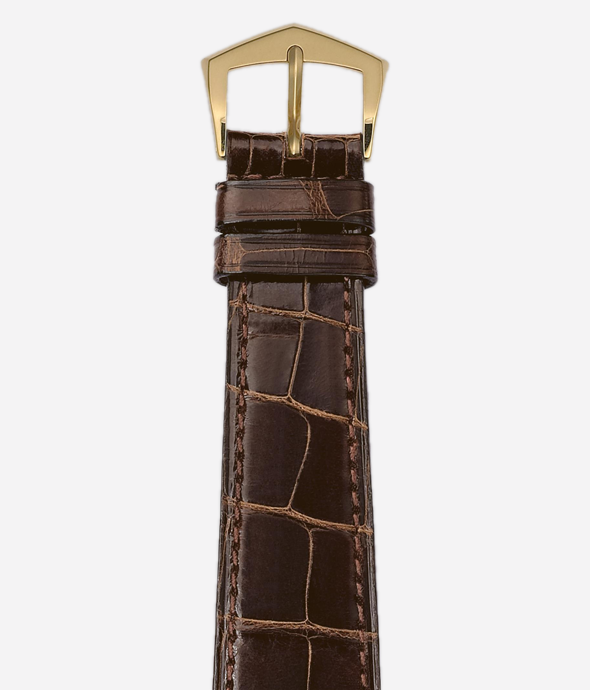 Leather straps
Caring for a leather watch strap requires the same treatment as any other leather item. With everyday exposure to sunlight and moisture, this natural fabric is vulnerable and can age prematurely. Take care when wearing your leather, and do not wear the watch during sleeping hours so that the leather can air out. After longer periods of time, your leather strap may need to be replaced.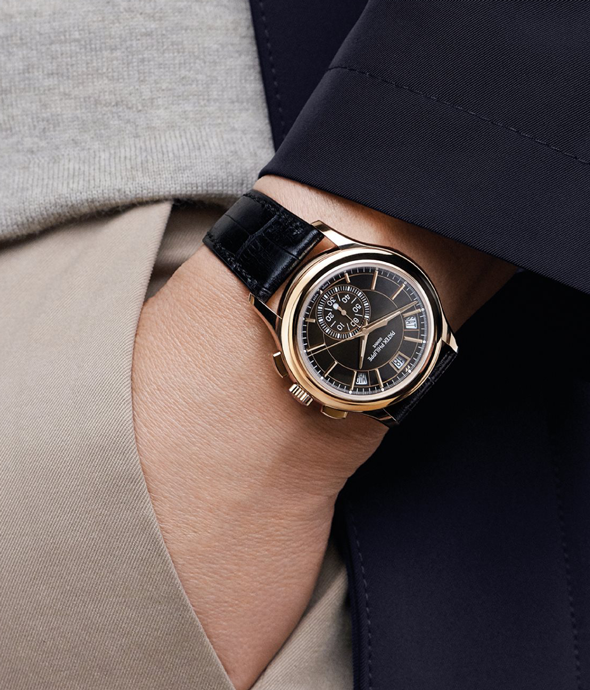 Magnetism
Everyday exposure to magnetism from mobile phones, televisions etc. can affect the movement of mechanical watches, such as the rate precision. By de-magnetising the watch from time to time, any potential damage from magnetisation can be reversed.

A watch does not stand the test of time without care and attention. By taking your watch for regular inspection and servicing, you can ensure that it lasts as long as possible and carries its story through the generations. Always use a Patek Philippe Authorised Service Centre to guarantee its quality.
Discover more about Patek Philippe