Patek Philippe Grand Complications
A lifetime of artistry and skill
The watchmaker is defined by his work, and nothing is more fundamental to his skill than the ability to create grand pieces that can perform. Patek Philippe have famously developed two of the world's most complex, portable horological pieces. Each timepiece is built to last for generations due to the impressive craftsmanship and unyielding dedication of each watchmaker.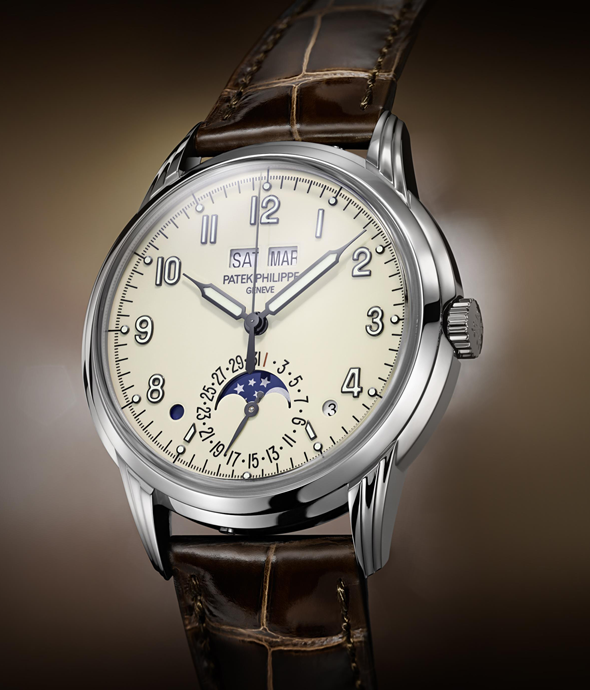 Mens Grand Complications
In 1925, the Graves Super complication and calibre 89 set the precedent for complicated watches around the world. Unmatched by any other watchmaker, Patek Philippe celebrated the 175th anniversary by creating the ref. 6300 Grand Master Chime. Other watches in the collection include the complex Sky Moon Tourbillon and the modernised 5950 with exposed movement on the case back.
Ladies Grand Complications
Respect and devotion form the basis of grand complications in women's watches. From Patek Philippe's musical repeaters of the last century, to modern, complex mechanisms, the company has enhanced its range of ladies watches to provide high-performance watches. With multiple features available today, such as minute repeaters and split-seconds chronographs, the stunning, complex watches deliver every time. Listen to the impressive sounds of the repeater in the ref. 7000R ladies watch and model the simple, stunning design, and enjoy the perpetual calendar of the 7140R shrouded in diamonds.