Patek Philippe Golden Ellipse
Ancient and modern worlds collide
A '60s icon, the Golden Ellipse is a classic, formal piece that speaks of beauty and simplicity from a bygone era. With its uniquely shaped golden dial, offset by intricate bracelet and leather straps, this timepiece evokes the golden age of its inception. From its creation in 1968 until today, this watch is legendary in Patek Philippe's world-renowned range.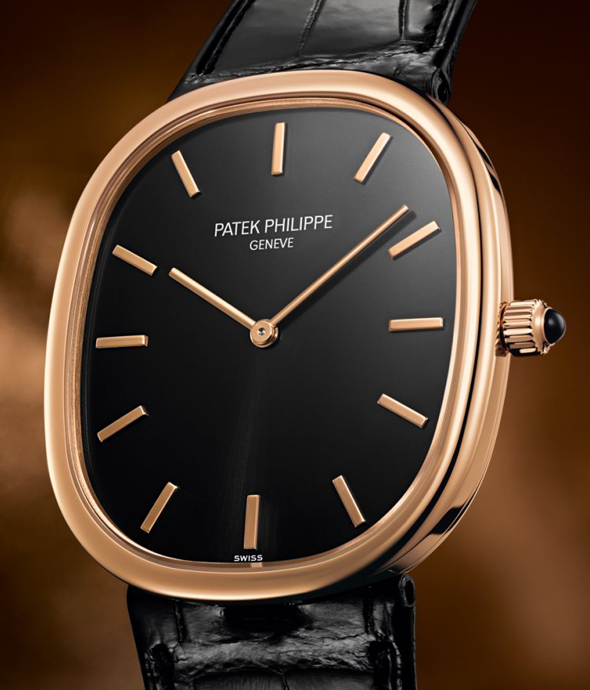 Royal Standards
Its oval design is inspired by the ancient artistic and mathematical philosophy of the golden section, and in turn has inspired subsequent generations of artists and designers. The Golden Ellipse is a true master of its kind, meeting royal standards and proving itself as the ultimate time companion.
Bold Simplicity
Marvel at the golden section in designs such as the ref. 3738, enhanced by the watch's simple case without shoulders. Electroplated gold ensures the rich colour and pattern of the dial, and can be matched with a unique set of Patek Philippe cufflinks.