Patek Philippe Complications
A supreme test of ingenuity
Patek Philippe's intricate watches are of the highest standard to ensure accurate timekeeping and enduring, immaculate performance. Each timepiece is designed to suit each refined taste, with uncompromising beauty and style.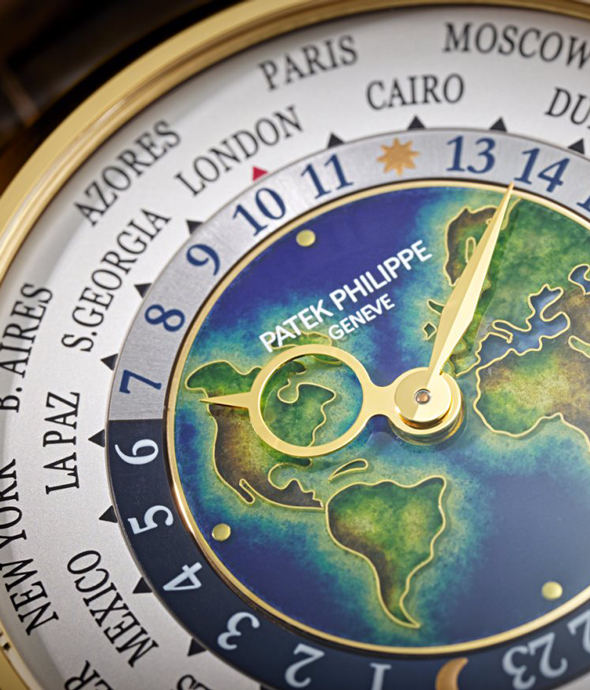 Mens Complicated Watches
Over three centuries, Patek Philippe has created a range of complicated designs that do more than standard time telling. For everyday wear, Patek Philippe has developed vital complication pieces with features that include world time displays, calendars, and dual time zones. As experienced, expert watchmakers, Patek Philippe set the precedent for men's timepieces.

Patek Philippe invented the calendar in 1996 and is showcased through the ref. 5035, with an added power reserve in the 5146. World-famous, the 5131 has a specially enamelled and hand-painted dial.
Ladies Complicated Watches
Patek Philippe has spent many years developing complicated timepieces for women that are able to perform and meet everyday demands, while presenting an attractive design. Sophisticated calendars, dual time zones, and moon phase displays are just some of the features on our women's watches, taking inspiration from the past and present.

The soft square diamond set case on the 7071R presents a feminine look, while the sports chronograph design delivers a reliable performance. This watch is the perfect instrument, combining effortless glamour and the finest interior movements. With the added moon phase, the 7121J provides complexity through a simple yet attractive design.