Patek Philippe Calatrava
Patek Philippe's signature piece
Ladies and gentlemen have delighted in the exclusive elegance of the Calatrava collection for more than 80 years. Inspired by the avant-garde movement of its era, the Calatrava epitomises vintage style. Since its inception in 1932, Patek Philippe have retained the Calatrava's ingenious design for a timepiece that is unparalleled.

With such elegance and prestige, the Calatrava inspires each new generation. An array of stunning designs provide watch owners with a unique sense of style, from ultra slim straps, to unique hobnail patterns and shiny, prominent bezels. Every watch represents the timeless Calatrava style and the beating heart of Patek Philippe.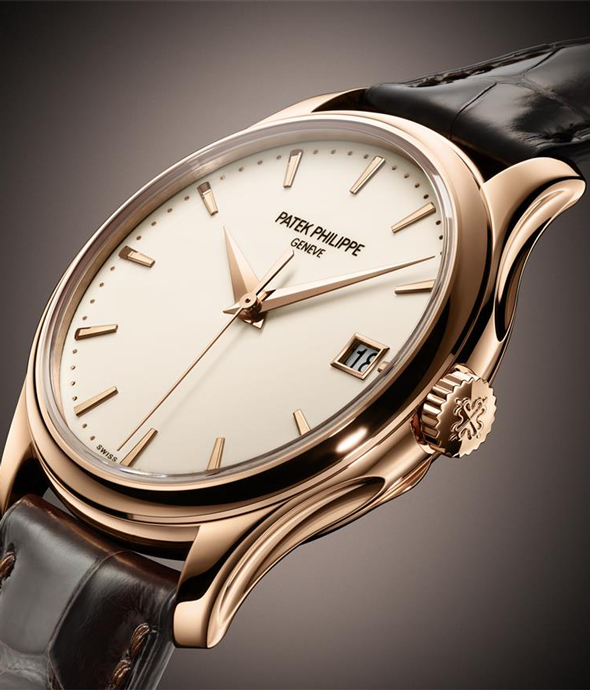 Calatrava Style
Classics such as the ref. 5119 and 5120 have roman dials and hobnail bezels in pure, rose and white gold. The iconic 5926 from the 1950s has special fine printed dials, known as the doctor's dial for measuring a patient's pulse.
Elegance and Prestige
Enamelled dials and hand painted numerals can be found on the amazing 5116 design, and the 5119 and 5120 offer hand wound or automatic settings respectively. The new slim 5227 has an officer's case, with a hinged case back to reveal the stunning mechanism, much like a pocket watch. A stunningly balanced piece is the ladies' 7200R, blending simple yet modern design with timeless style.