Pragnell and Shakespeare
Pragnell shares centuries-old links with William Shakespeare: from our Stratford-upon-Avon home to exceptional pieces inspired by his work.
Shakespeare, Stratford-upon-Avon and the house of Pragnell are intrinsically linked by geography, architecture and a combined love of the arts. Our family have lived in Stratford-upon-Avon for three generations. Our flagship showroom was founded at 5 Wood Street, equidistant between the Bard's birthplace on Henley Street and the Royal Shakespeare Theatre.

The listed Tudor cottage was designed by Abraham Sturley, one of Shakespeare's closest friends and regular drinking companions. In the 17th and 18th century it was home to the Unicorn Inn, which boasted its own Shakespearean theatre.

Recent renovations to the showroom unveiled an original Jacobean ceiling, erected in 1594. Its ornate patterns originated in the court of King James I, for whom Shakespeare wrote Macbeth. The ceiling is adorned with a gold crown and the initials IR (Jacobus Rex), cementing its links to the King, who was a patron of Shakespeare's acting company.

Shakespeare's work and life have inspired us for decades. In 2014, the 450th anniversary of his birth, we created a collection of limited-edition writing instruments crafted in antique silver and oak, engraved with Shakespeare's portrait and initials.

In 2016, the 400th anniversary of his death, we partnered with Patek Philippe on a one-of-a-kind dome table clock. Hand-crafted in the house's Geneva manufacture, it depicted three of Shakespeare's most celebrated plays. Historical paintings were reproduced by hand using the ancient Limoges enamelling technique.

We also collaborated with Jaeger-LeCoultre, commissioning an exclusive Master Grande Tradition Minute Repeater timepiece, its dial hand-enamelled with the balcony scene from Romeo and Juliet.

Our workshops marked the 400th anniversary by recreating Shakespeare's 20ct gold signet ring, adorned with his initials intertwined with a lover's knot. The original ring was discovered in 1810 in a field next to the church where Shakespeare's daughter was married in 1616, and is now on display at the Shakespeare Birthplace Trust. We recreated its exact composition to create a fitting tribute to history's greatest playwright.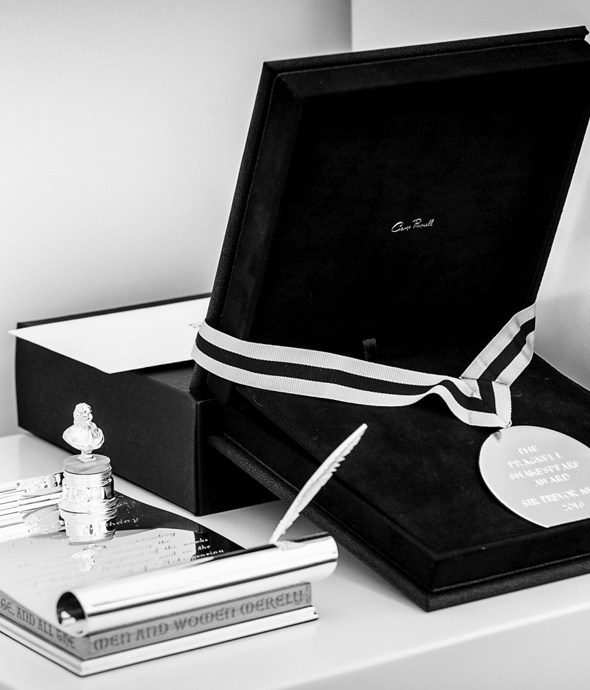 The Pragnell Shakespeare Birthday Award
The Pragnell Shakespeare Birthday Award celebrates individuals who have furthered society's enjoyment and appreciation of the Bard's work.

In 1990 Jeremy Pragnell launched the Pragnell Shakespeare Birthday Award, which celebrates individuals who have made outstanding contributions to society's understanding, appreciation and enjoyment of the Bard's work. The roster of previous winners features celebrated actors, critics and scholars, including Sir Kenneth Branagh, Sir Patrick Stewart and Dame Judi Dench.

Every year, the award is presented at a luncheon sponsored by Pragnell, during the annual Shakespeare Birthday Celebrations in Stratford-upon-Avon. The winner receives a magnificent silver vessel, handcrafted by master craftspeople in Pragnell's British workshops.

A list of winners of the Pragnell Shakespeare Birthday Award featured on a silver and oak sculpture of an inkwell and scroll, created by Pragnell and presented to the Prince of Wales, patron of the Royal Shakespeare Company, as part of the 400th anniversary birthday celebrations.
Sponsorship and Charity
We play a starring role at the heart of the annual celebrations marking Shakespeare's birthday; just one way we help to further his legacy.

The annual Shakespeare Birthday Celebrations has its roots in a parade started by pupils at Shakespeare's alma mater, King Edward VI grammar school, in 1893. Today, the celebrations draw thousands of visitors to Stratford-Upon-Avon on the weekend of Shakespeare's birth. Along with the traditional procession, the celebrations include an extravagant luncheon, at which the Pragnell Shakespeare Birthday Award is presented.

We are one of the main sponsors of the birthday celebrations, which play a pivotal role in fundraising for local charities, as well as raising the profile of Stratford-upon-Avon and the region as a whole.

We are also proud to raise money for a number of organisations whose mission is to further Shakespeare's legacy. Five percent of the proceeds of our limited-edition William Shakespeare Anniversary pen were donated to the Shakespeare Birthday Trust.

We have also supported the Royal Shakespeare Company in rebuilding theatres in Stratford-upon-Avon. Another charity dear to our hearts is the award-winning Shakespeare Hospice. We are among its dedicated friends and supporters.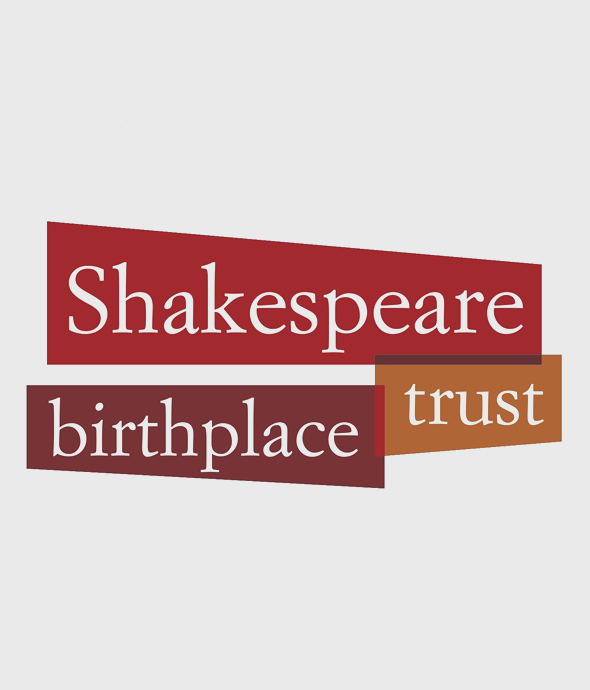 You May Be Interested In