Pragnell Award Winner 2022: Adrian Lester CBE
The Pragnell Shakespeare Birthday Award celebrates individuals who have significantly furthered society's understanding, appreciation and enjoyment of the Bard's work. Previous winners including Sir Kenneth Branagh and Sir Patrick Stewart.

We are pleased to announce that actor and director Adrian Lester CBE is the winner of the 2022 Pragnell Shakespeare Birthday Award.

Introduced in 1990, the Pragnell Shakespeare Birthday Award celebrates individuals who have significantly furthered our understanding, knowledge and love for the Bard's work.

Each year, the recipient is chosen by a committee of representatives from The Shakespeare Institute, The Shakespeare Birthplace Trust and the Royal Shakespeare Company.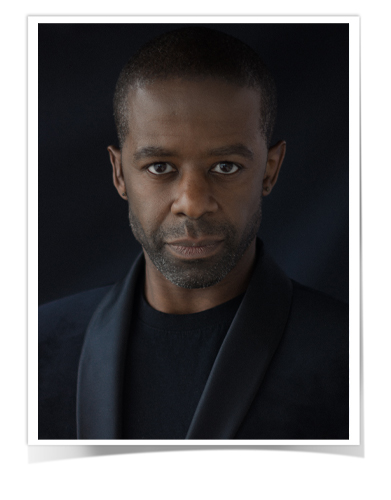 "I am extremely honoured to be the recipient of this year's prize. I look at the names of the people who have received it before me and feel very lucky that it should have gone to me. My thanks to all those who took part in making the decision."
Born in Birmingham, Adrian Lester is a multi-award-winning performer who has appeared on West End stages for nearly three decades. Known for seven seasons of the hit TV show Hustle (2004), The Day After Tomorrow (2004) and Primary Colors (1998) and his extensive classical work in the theatre playing Othello, Henry V, Rosalind and Hamlet to name but a few.

British actor, director and writer, Adrian Lester trained at RADA, graduating in 1989. He has achieved a Laurence Olivier Award, an Evening Standard Theatre Award and a Critics' Circle Theatre Award for his work on the London stage.
Pragnell Shakespeare Award
The Pragnell Shakespeare Birthday Award is an international award funded by Pragnell the Jeweller of Stratford-upon-Avon. It is presented annually on the occasion of the Shakespeare Birthday Celebrations luncheon in Stratford-upon-Avon. The award recognises 'outstanding achievement in extending the appreciation and enjoyment of the works of William Shakespeare and in the general advancement of Shakespearian knowledge and understanding'. Pragnell Shakespeare Award Roll of Honour 1990 Dame Peggy Ashcroft 1991 Terry Hands 1992 Professor Muriel Bradbrook 1993 Peter Brook 1994 Barbara Jefford 1995 Tanya Moiseiwitsch 1996 Sir Ian McKellen In 1997 the Award took the form of a tribute to the Flower family 1998 Sir Peter Hall 1999 Paul Scofield 2000 Dame Judi Dench 2001 John Barton 2002 The Folger Shakespeare Library 2003 Professor Stanley Wells 2004 Cicely Berry 2005 Corin Redgrave 2006 Sir Donald Sinden 2007 Harriet Walter 2008 Michael Boyd 2009 Michael Billington 2010 Barrie Rutter 2011 Patrick Stewart 2012 Dame Janet Suzman 2013 Simon Russell Beale 2014 Nicholas Hytner 2015 Sir Kenneth Branagh 2016 Sir Trevor Nunn 2017 Sir Antony Sher 2018 Jane Lapotaire 2019 Professor Jerzy Limon 2020 Juliet Stevenson CBE 2021 Dr John Kani 2022 Adrian Lester CBE
Visit Pragnell
From Market Street to Mayfair, you can be sure of a warm welcome at any of our showrooms across Great Britain.