Antrobus Setting Ring to Celebrate Platinum Anniversary
In celebration of the Platinum Anniversary of Prince Philip's proposal to the Queen, Pragnell has designed a platinum handcrafted 'Antrobus Setting' with Pragnell GIA certified diamonds.
Prince Phillip proposed to the Queen in 1946 which is 70 years ago. A 70th anniversary is a 'platinum' anniversary and so to celebrate this anniversary of the engagement, George Pragnell is delighted to present the handcrafted platinum Antrobus setting which is a contemporary interpretation of Queen Elizabeth II 's engagement ring.

Charlie Pragnell, owner of the family jewellers of Stratford upon Avon, stated "During this design process we were very conscious not to replicate exactly the original ring design. It was important to us that some detail of the original design should remain individual to our Queen. The Antrobus setting is inspired by this special engagement ring, the design for which we hold in our archives. Philip Antrobus, the renowned Bond Street jeweller, became a part of our company many years ago. We are fortunate that Philip Antrobus was chosen by the Duke of Edinburgh to design and create the engagement ring which he presented to the then Princess Elizabeth when he proposed that they should marry in 1946."

Comprising highly polished platinum, the ring includes a Pragnell GIA certified diamond (from 0.5 ct and above) held in an eight-claw setting. A further four brilliant cut diamonds set in the band draw the eye to this magnificent central gemstone.

Each diamond found in the Antrobus setting possesses the most desirable quality grading certificate, from the GIA, the world's foremost and respected diamond grading laboratory.

The Antrobus setting is crafted entirely in George Pragnell's own UK workshops, which is signified by the Pragnell Seal which lies in the shank of the ring alongside the hallmark.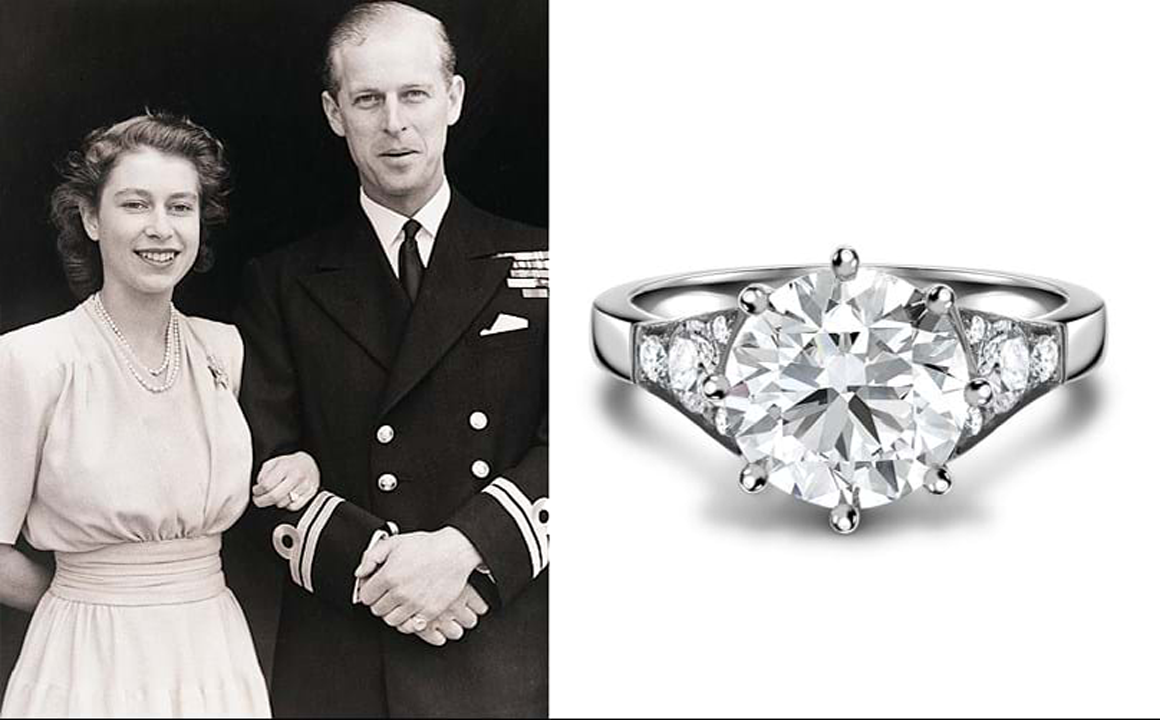 Visit Pragnell
From Market Street to Mayfair you can be sure of a warm welcome at any of our showrooms across Great Britain.