7 Summits Challenge Twitter Q&A
At Pragnell, we believe in living a life to its fullest. So when the opportunity arose to delve deeper into the passion and courage of an individuals pursuit of extreme endurance and excellence we couldn't resist in supporting their endeavour. Let us introduce you to Lucy River Bulkeley…

Lucy Rivers Bulkeley, FRGS, was the first European woman to complete the notorious 4 Desert Grand Slam in 2010. 250km self-supported across the Atacama, Gobi, Sahara and Antarctic deserts and she is now attempting the 7 Summits challenge – climbing the highest mountain on each of the world's continents. If successful, she will be the first woman ever to complete both the 4 Deserts and 7 Summits.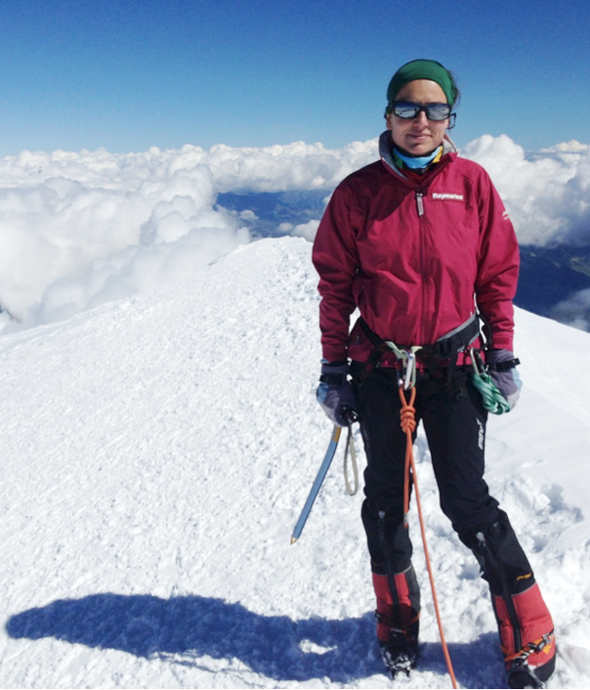 Do you have any questions for Lucy regarding her next climb? She will be doing a Twitter Q&A with us on the 2nd May at 7:30pm before she leaves for Alaska.

Twitter:

@GEORGEPRAGNELL

@LUCYRBULKS

Q: How did you get started?

A: I started by completing 250km across the Sahara desert in memory of my father who lost his life to cancer.

Q: What did you do after that enormous task?

A: Someone then mentioned that no woman had completed the 4 Grand Slam…

A: 250km self-supported across the Sahara, Atacama, Gobi and Antarctic deserts. I was the first European woman to do this!

Q: What an achievement! Why didn't you stop after the deserts?

A: A new challenge! After meeting people who had climbed some of the largest mountains in the world a new plan was hatched…

A: The 7 summit challenge would be my next goal. If successful I would be the first woman ever to complete both challenges.

Q: Can you explain a bit more about the 7 Summits challenge?

A: Climbing the highest mountain on each of the world's continents.

Q: WOW, at what stage are you in this challenge?

A: I've successfully summited Aconcagua, Elbrus, Kilimanjaro and Kosciusko. Next up is Denali, in Alaska, at the end of May.

Q: This is where we join you in your story! How do you train for such a task?

A: Denali is the type of mountain where you have to carry a rucksack and pull a sled full of the supplies needed...

A: Everything from food, fuel, tents, clothes and loo roll! Main training is cardio on the cross trainer and rowing machine…

A: Combined with running on the treadmill in an altitude chamber and glamorously dragging a tyre around the fields near home.

Q: You mentioned some of the items taken with you, what is your most essential item?

A: The two essentials are an uber sleeping bag and wet wipes!

Q: Do you pack any small luxury items?

A: I have to confess to always packing lip balm and a small bottle of Jo Malone's White Jasmine and Mint

Q: What motivates you during the Climb?

A: My father, adrenaline and the insane views from my tent

Q: When do you leave for Alaska?

A: I leave on the 23rd May, the climb will take just over 3 weeks in total.

Q: We look forward to tracking your progress over that time and wish you all the luck from everyone at Pragnell.

A: Thank you very much and I look forward to sharing the photos and stories during and after my return.
Visit Pragnell
From Market Street to Mayfair you can be sure of a warm welcome at any of our showrooms across Great Britain.