Sir Trevor Nunn Receives Prestigious Pragnell Shakespeare Birthday Award
On 23rd April, the Pragnell Shakespeare Birthday Award lead the 400th anniversary celebrations of the death of Stratford-upon-Avon's most famous son, William Shakespeare. This date also marks the birthday of the famous playwright.

The winner of this year's award, presented at the annual Shakespeare Birthday Luncheon, was Sir Trevor Nunn. He joins a star-studded hall of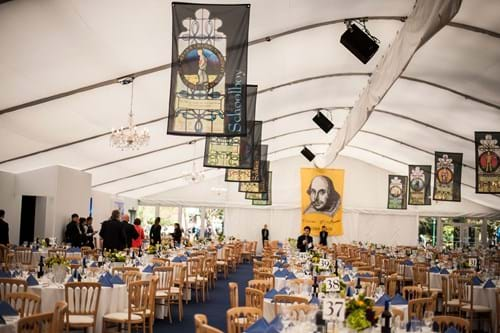 fame including Sir Patrick Stewart, Dame Judi Dench and Sir Kenneth Branagh. A roll call of previous recipients, along with an image of the 2016 winner, will feature in an oak cabinet specially commissioned by Pragnell which will be unveiled in the RSC theatre circle bar.

The award takes the form of an ornate silver rose bowl crafted by the famous silversmiths Edward Barnard and Sons. It is presented at the Shakespeare Birthday Luncheon, an annual event in the Stratford-upon-Avon calendar which dates back more than a century and brings together residents and visitors from the worlds of theatre, literature and academia. It is said to be one of the few engagements to lure international diplomats outside of London on an annual basis.
"The good fortune of our family company are as much a result of the historical legacy of this world-famous Warwickshire town as they are to our dedication, knowledge and craftsmanship," said Charlie Pragnell, "It is precisely for this reason that my grandfather George Pragnell and his descendants have long been supporters of Shakespearean-related organisations here in Stratford-upon-Avon. We first collaborated with the Shakespeare Birthplace Trust in 1964 when we struck a medallion to commemorate the 400th anniversary of Shakespeare's birth.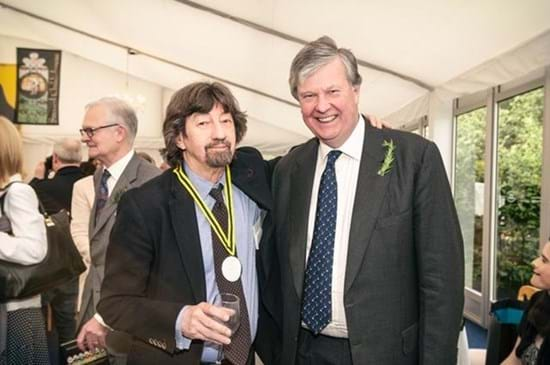 In 1990, the connection was cemented further by my father, Jeremy, when the Pragnell Shakespeare Birthday Award was formalised. The award recognises 'outstanding achievement in extending the appreciation and enjoyment of the works of William Shakespeare and in the general advancement of Shakespearian knowledge and understanding'. Today, the Pragnell Shakespeare Birthday Award has become a conduit between the Royal Shakespeare Company, the Shakespeare Birthplace Trust and the Shakespearian Institute, who form the committee that chooses the winner. The award, presented at The Birthday Luncheon provides a unifying focal point to our town's annual festivities. I have no doubt that this will be a particularly special year."

The luncheon was presided over by Michael Wood, a Fellow of the Royal Historical Society, the RSA and the Society of Antiquaries; a life trustee at the Shakespeare Birthplace Trust; and governor at the RSC. He is perhaps best known as an historian and broadcaster who has made compelling journeys into the past, and in so doing has brought history alive for many people.
Visit Pragnell
From Market Street to Mayfair you can be sure of a warm welcome at any of our showrooms across Great Britain.