Prince's Trust Gala Dinner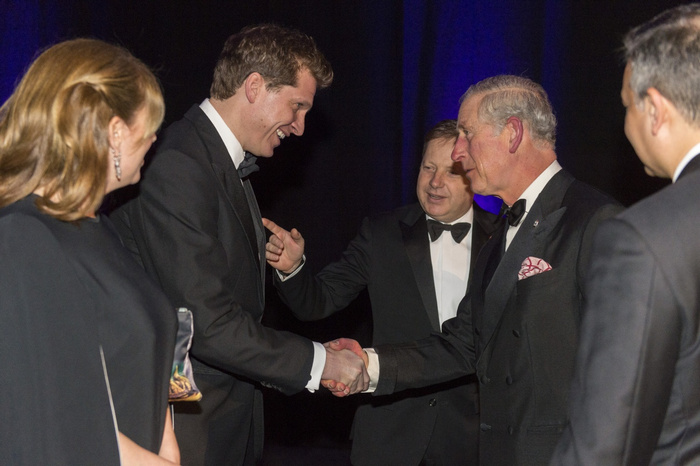 "Charlie Pragnell meets The Prince of Wales, Founder and President of The Prince's Trust, at a Reception for Invest in Futures."
An astonishing Patek Philippe watch exactly the same age as the Prince of Wales was one of the impressive lots for sale by silent auction at a Prince's Trust gala dinner on Thursday, February 4th, raising £41,000.

The elegant timepiece was fashioned by master craftsmen in Geneva in 1948, making it, appropriately enough, as old as Prince Charles himself.

The Patek Philippe was donated by Stratford upon Avon jewellers Pragnell, long-term supporters of the Prince's Trust, and formed part of a silent auction held at the Invest In Futures dinner on Thursday 4 Feb. His Royal Highness was not present at the auction but had earlier attended a pre-dinner reception for supporters of the charity which he founded forty years ago to help young people into work, education and training.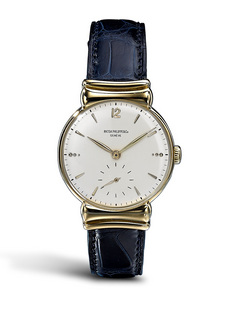 The watch, a Calatrava, has a two-part solid body, a silver dial and traditional yellow gold hands and is described as being in excellent condition.

Former owner Charlie Pragnell said, "One hesitates to use the word 'vintage' when describing a watch the same age as the Prince of Wales, however it was obviously an excellent year. This watch is very rare. Very few were made each year in those days, and sadly even fewer survive. I hope this finds a good home whilst raising a decent sum for a very good cause."
Visit Pragnell
From Market Street to Mayfair you can be sure of a warm welcome at any of our showrooms across Great Britain.