Pragnell Uncovers Historic Diamond Ceiling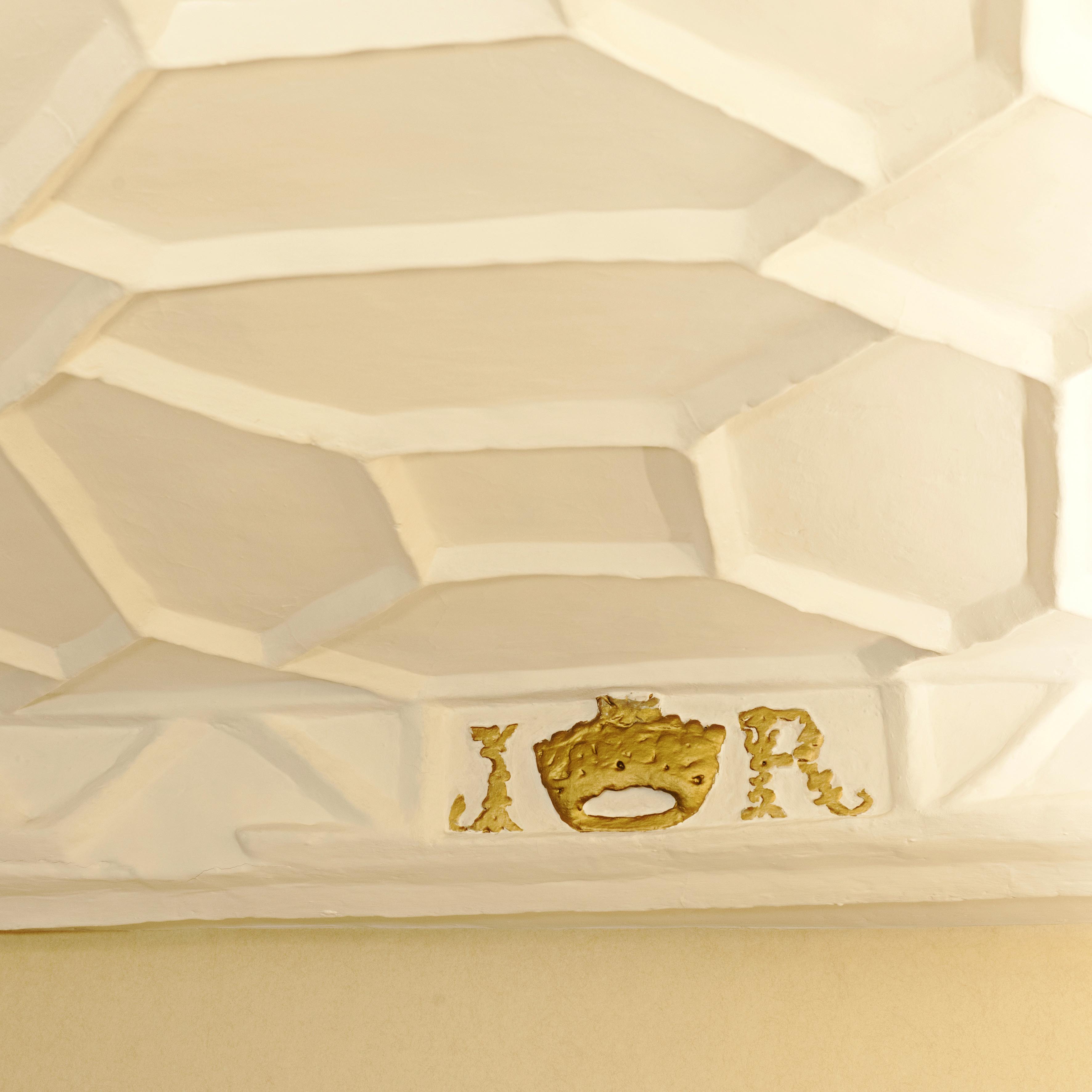 The recent showroom refurbishment at Pragnell, Stratford-upon-Avon uncovered a historical ceiling sculpted with diamond shapes that has been hidden for many years. Dr Tara Hamling, Fellow of The Shakespeare Institute at The University of Birmingham, revealed the ceiling was erected in 1594 by Abraham Sturley, a close acquaintance of William Shakespeare, who was 30 years old at the time. Pragnell pride themselves in pushing the boundaries and are widely regarded as offering the finest customer service within the UK. The renovated showroom juxtaposes state-of-the-art equipment alongside time-honoured traditions and historical treasures. The new showroom further enhances the customer's experience of the finest jewellery collection, both in reality and virtually through 3D Bespoke Movie Designs.

Exposing the original architectural features such as the beams and ornate ceiling, are all in the name of enhanced customer experience. Pragnell customers deserve to make their purchases in the most attractive and interesting environment possible, and a building with such historical features certainly provides a unique setting.
Charlie Pragnell, Managing Director at Pragnell said: "We have always been proud of our heritage and we are thrilled to have uncovered this beautiful Shakespearean ceiling which can now be fully enjoyed by our customers."

The uncovered, historical ceiling is divided into four compartments by enriched cross-beams. The ceiling pattern consists of hexagons, diamonds and square panels with moulded ribs and a frieze of zigzag ornament around the sides, which is emblazoned with a gold crown and the initials IR (Jacobus Rex) referring to King James I.
Visit Pragnell
From Market Street to Mayfair you can be sure of a warm welcome at any of our showrooms across Great Britain.