Gemstone Polishing
Professional gemstone Polishing service available from Pragnell, one of the worlds finest prestige jewellers.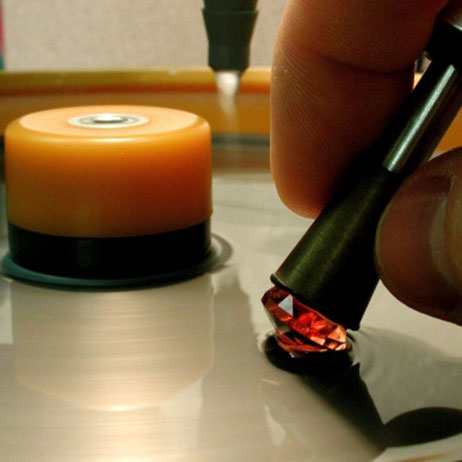 The gemstone cutter unlocks the beauty of the natural crystal. The vibrancy of colour is of upmost importance in any gemstone from Pragnell. The cutter must minimise the darker and lighter areas of the gemstone, wherever possible leaving the appearance of a rich and intense colour, whether the velvety blue of a sapphire or the piercing red of a ruby.
As part of our bespoke jewellery offering, we are able to polish or recut our customer's gemstones during the process of creating a new piece.
Visit Pragnell
From Market Street to Mayfair you can be sure of a warm welcome at any of our showrooms across Great Britain.