Emma
Despite her relatively short time with Pragnell, Emma has seized every opportunity to develop her knowledge and expertise, in particular by recognising how much she can learn from observing her immediate environment. It is her enthusiasm about working with gems which subsequently inspires her to excel at assisting clients in finding exactly the right piece.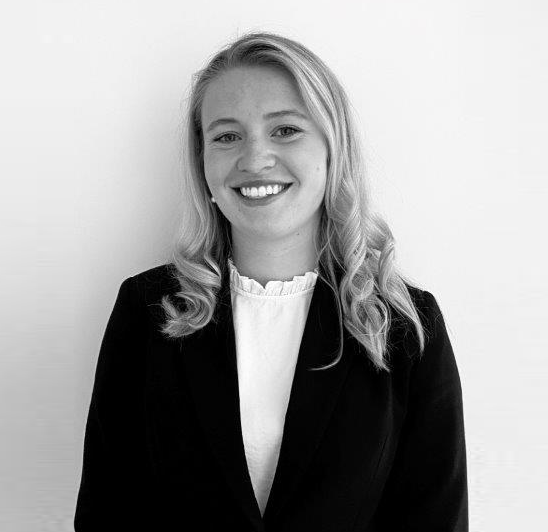 I enjoy being the youngest employee at Pragnell. Almost two years ago I started out as the showroom apprentice, which was the perfect opportunity to learn everything from the very beginning. I have now joined the sales team, which is exciting as I've begun building a client base of my own. I have a passion for the latest styles and trends, with a new, fresh and young approach.

Every day I have the opportunity to learn from my colleagues, who share a wide wealth of specialities and experience that you can't find in any training manual! I recently completed a course which focuses on how jewellery design has changed over the decades. I am also doing ongoing gemstone tuition with the hope of becoming a graduate gemmologist.
Q & A
What is your earliest jewellery memory?
As a little girl looking through my grandmother's jewellery box. She had quite a collection, as my great-grandparents were jewellers/watchmakers.

What is your favourite gemstone?
Lightning Ridge Opal is a rare variety of Black Opal. The dark background emphasises the arrangement of intense colour and patterns which change with every glance. No two opals look alike!

What advice would you give someone looking for a bespoke piece?
Taking your time is so important. I will listen and be patient. In most cases we can do almost anything!

Describe your jewellery style in three words?
Vibrant, sharp and bold.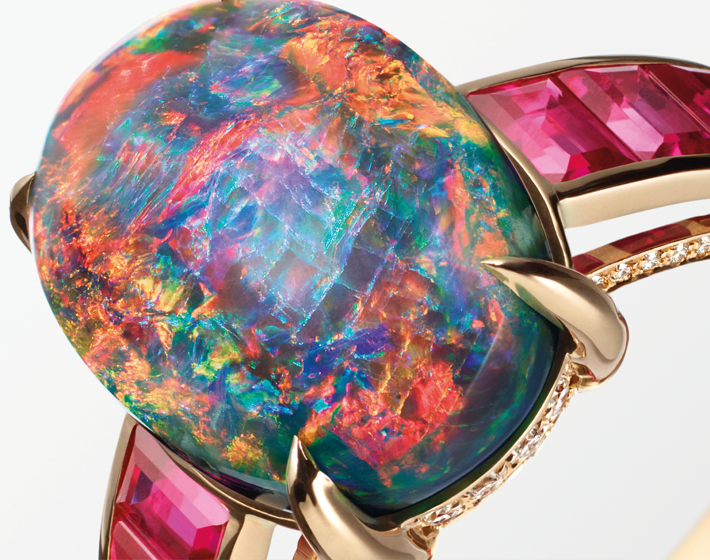 Bespoke Commission
The Daffodil Ring, which was made for a Marie Curie charity auction, is a spectacular piece. The rare oval shaped, fancy vivid orange yellow diamond is surrounded by near-colourless pavé set diamond petals and was crafted in 18 ct yellow and white gold. Subtle green peridot gems form the leaf and stem to complete this unique piece that was designed and handcrafted in our workshop. Aside from the pleasure this beautiful ring will give to its owner, it has also raised a huge sum of money for a very worthy cause.