Birthstones
Birthstones are gemstones that represent the month of a person's birth. Dating back to ancient times, civilizations believed that gemstones had powers, unique meanings, and historical significance.

They are the perfect way to add a personal touch to jewellery, whether you choose your own birthstone or even the birthstone of a loved one. A piece of jewellery which incorporates personalised birthstones makes a thoughtful gift for any occasion.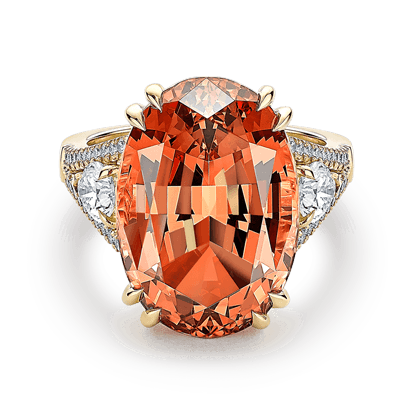 Garnet
They were used as the signet ring in ancient Rome and favoured by nobility in the Middle Ages.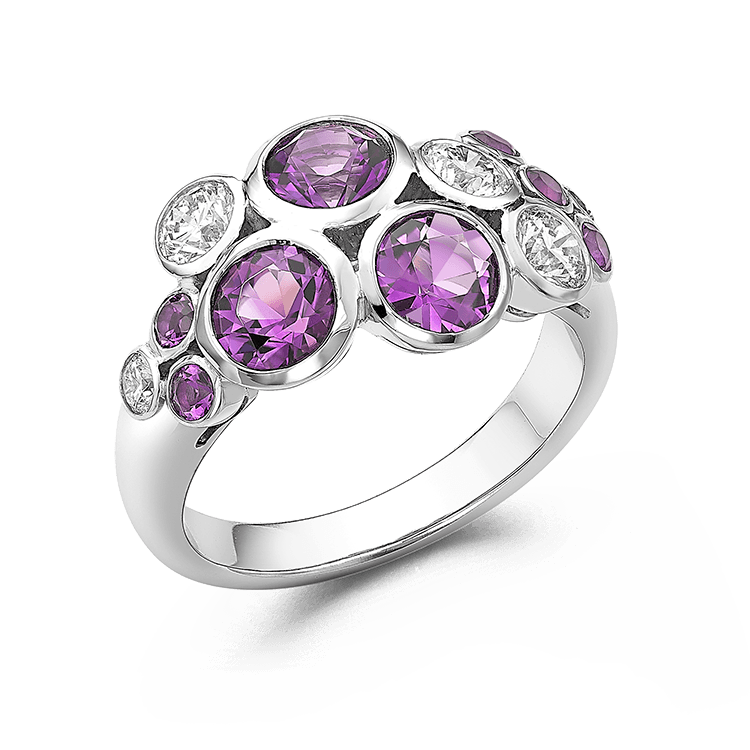 Amethyst
They have been associated with myths and legends. Leonardo da Vinci once said that amethysts help to boost intelligence.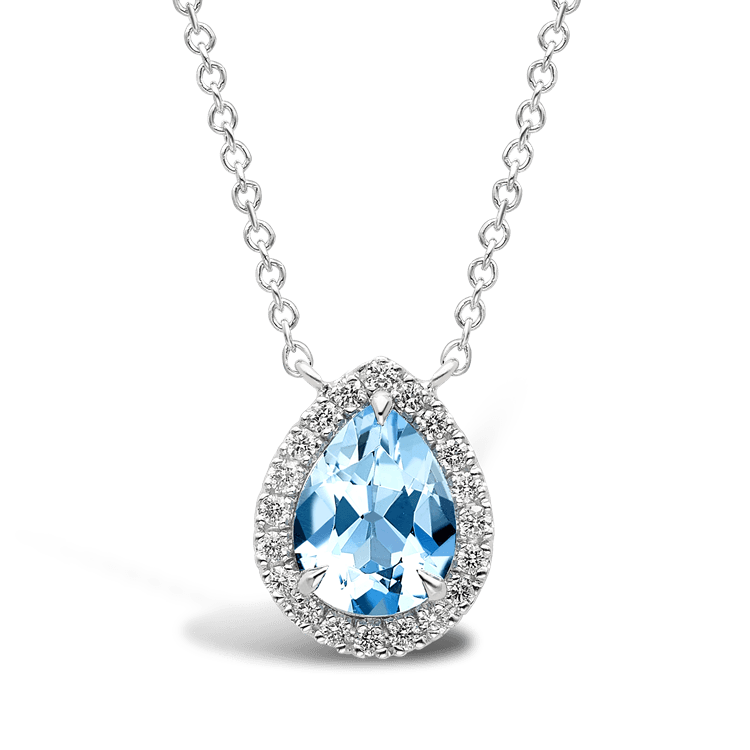 Aquamarine
The universally admired gem that has been linked to water and sea throughout history.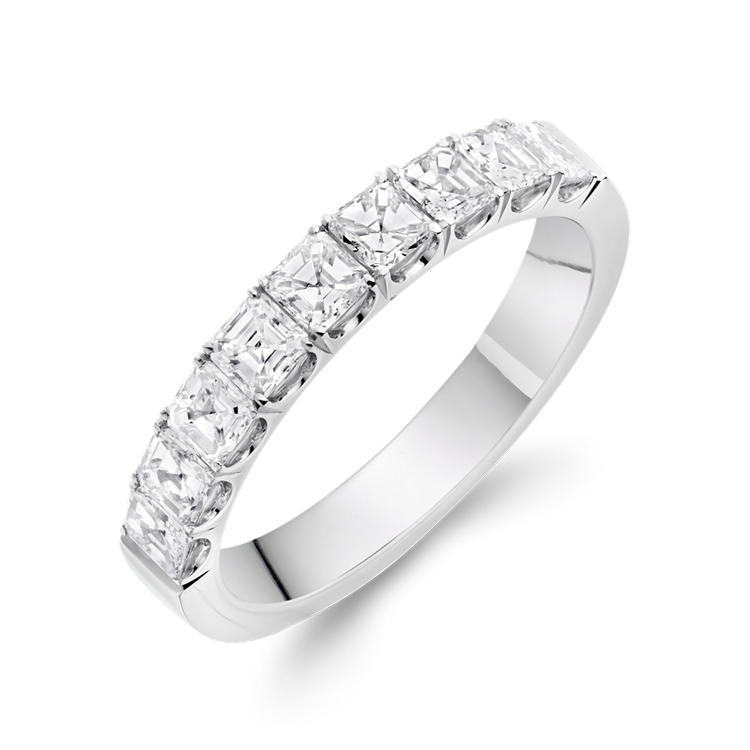 Diamond
This gemstone has been admired for centuries and is associated with purity and great healing power.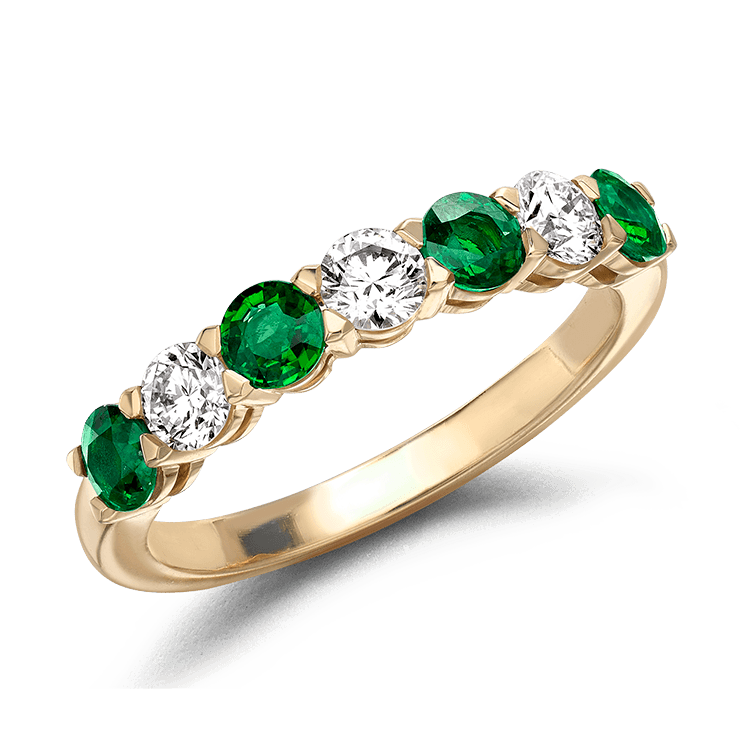 Emerald
Cleopatra might be the biggest fan of this rare jewel. Some estimate that the oldest emeralds are 2.97 billion years old.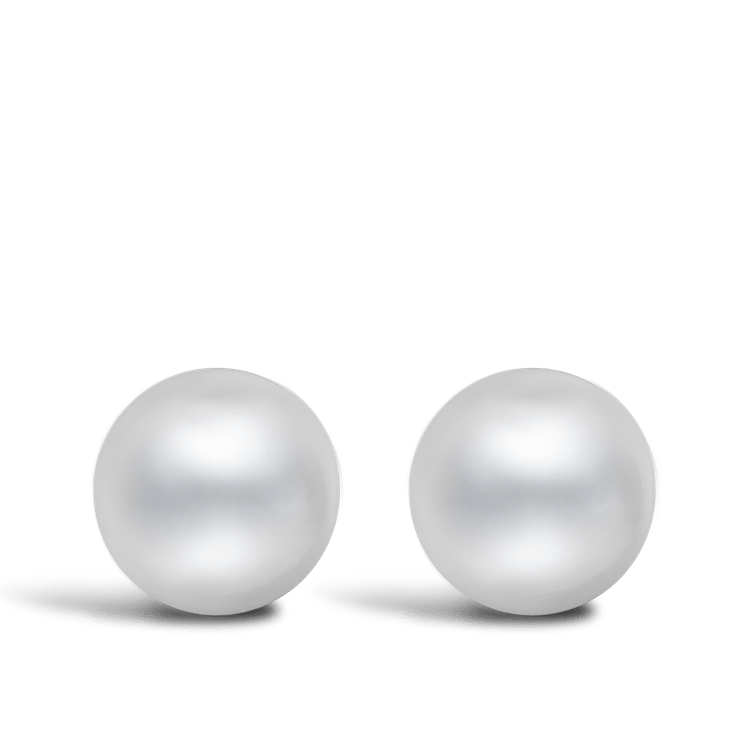 Pearl
People believe that pearls are tears of god. Only emperors were allowed to wear them during the Byzantine Empire.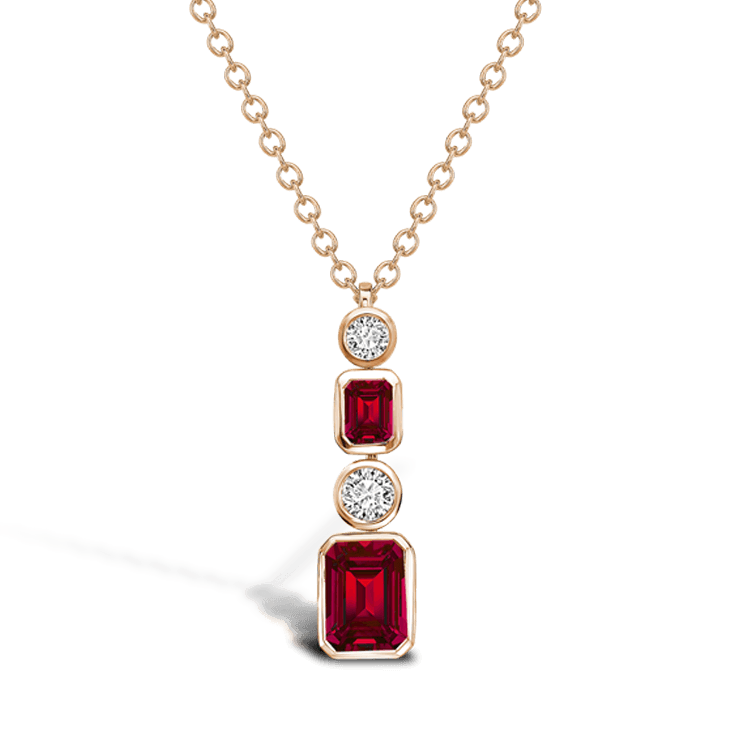 Ruby
The Sanskrit word for ruby, ratnaraj, means 'king of precious stones', and for centuries they have been linked to royalty.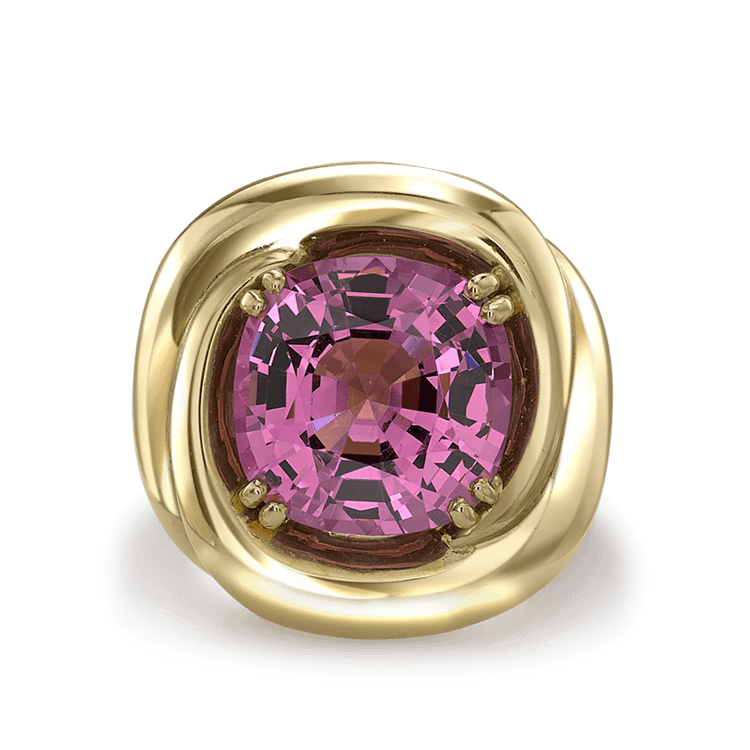 Spinel
Available in a variety of colours, spinel gemstones are believed to bring you influence and power.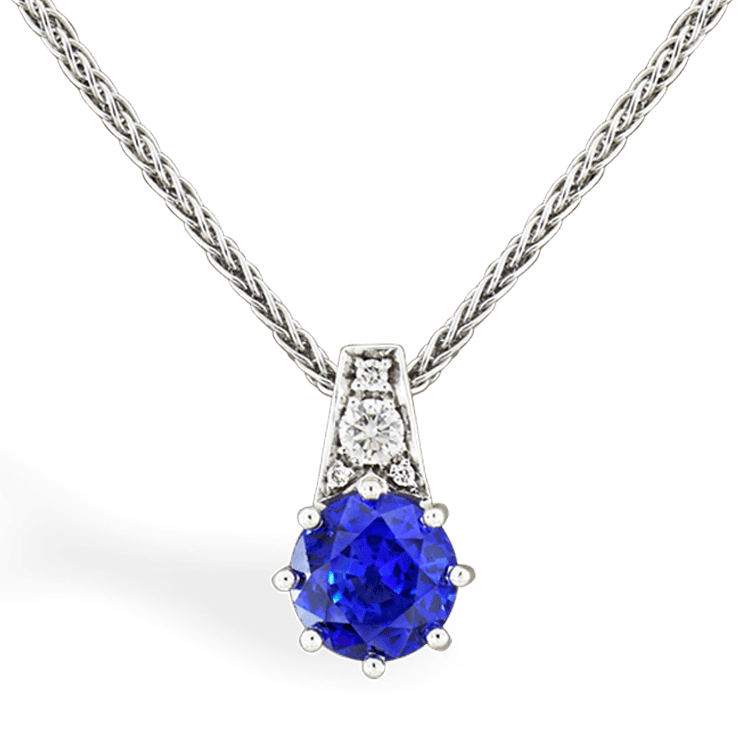 Sapphire
In 1981, it became a royal love when Prince Charles gave Princess Diana a 12 carat blue sapphire engagement ring.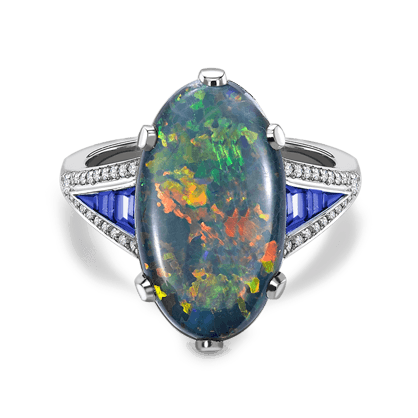 Opal
According to the Arabic legend, opals fell from the sky in bolts of lightning. It also means 'to see the change of colours'.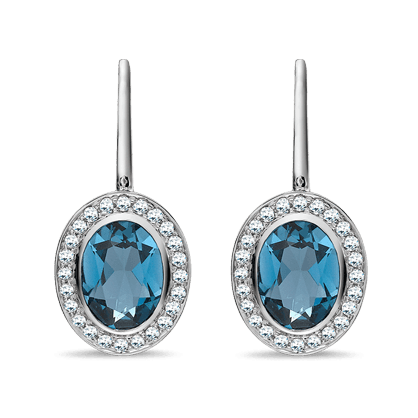 Topaz
During the Renaissance in Europe, people believed that topaz could break or quell anger. It is sacred in Hindu belief.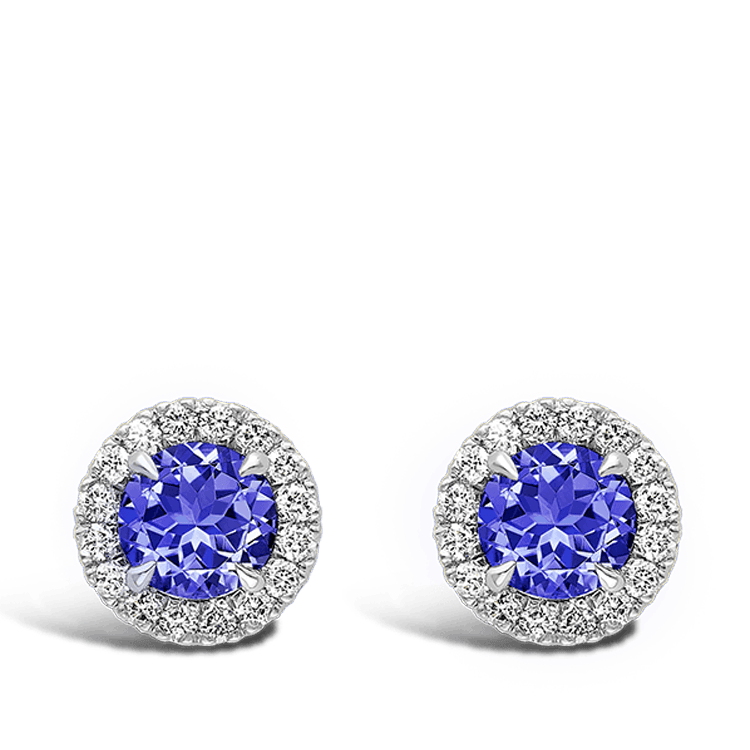 Tanzanite
Tanzanite was named after its origin, Tanzania, in East Africa. It symbolises good luck and prosperity.
Make it Personal
There are many ways in which you can incorporate birthstones into your jewellery. Why not add a birthstone to the inside of a band on a ring of your choice? Maybe include both yours and your partner's birthstones, or even the birthstones of your children. You could also add a birthstone charm to our Sundance necklace or bracelet. Contact us to find out how we can personalise your jewellery.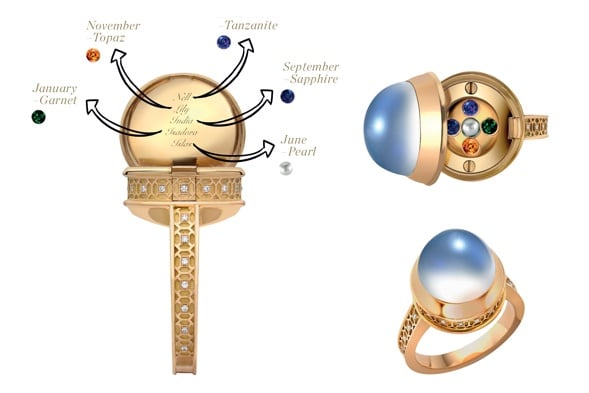 Personalise a Mystery Ring
Commission your own personalised mystery ring. The Pocket Ring can contain an assortment of hidden charms: the birthstones of your children, individual engraved messages, an enamel object, a tiny sculpture, a single diamond, or even a heart-shaped ruby. A truly magical piece of jewellery – in fact, a secret - only the wearer will know what's hidden inside.