Welsh Gold Ring Marks The Golden Jubilee
Golden anniversaries are those that celebrate 50 years, and to mark half a century of Her Majesty the Queen's reign, this intricate ring has been crafted in Welsh gold. This incredibly rare British precious metal has historically been used to craft royal wedding rings, making it a fitting tribute.

The delicate 18ct gold leaf motifs are based on a detailed gouache discovered in the archives of Philip Antrobus, the jeweller that created the Queen's engagement ring and which is owned by sixth-generation British family jeweller Pragnell. The Welsh gold leaves have been individually cast and hand-assembled around a spectacular 1.08ct pear-shaped Colombian emerald that was been repurposed from a piece of vintage British jewellery. Small diamonds scattered amongst the leaves add a subtle brilliance to this extraordinary ring.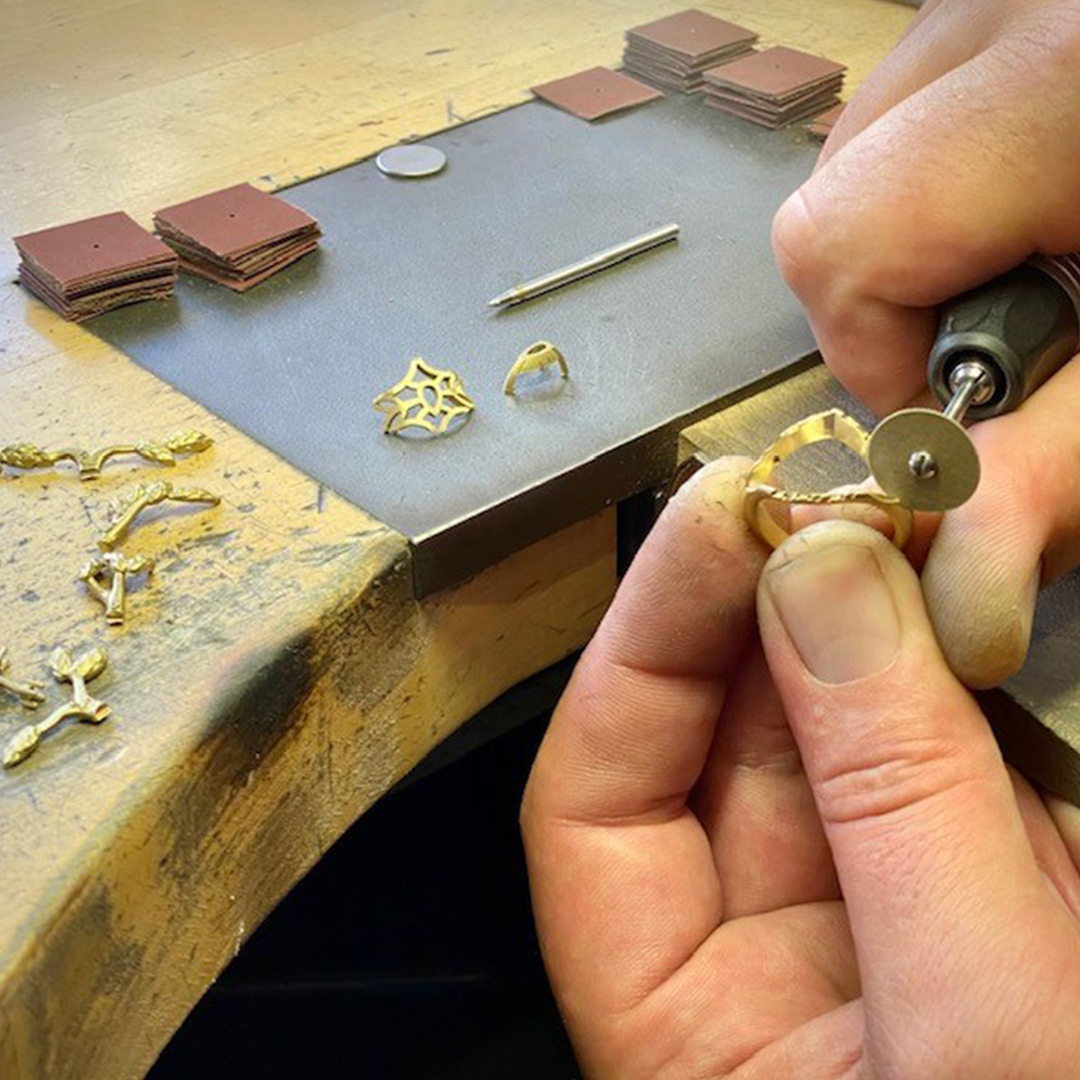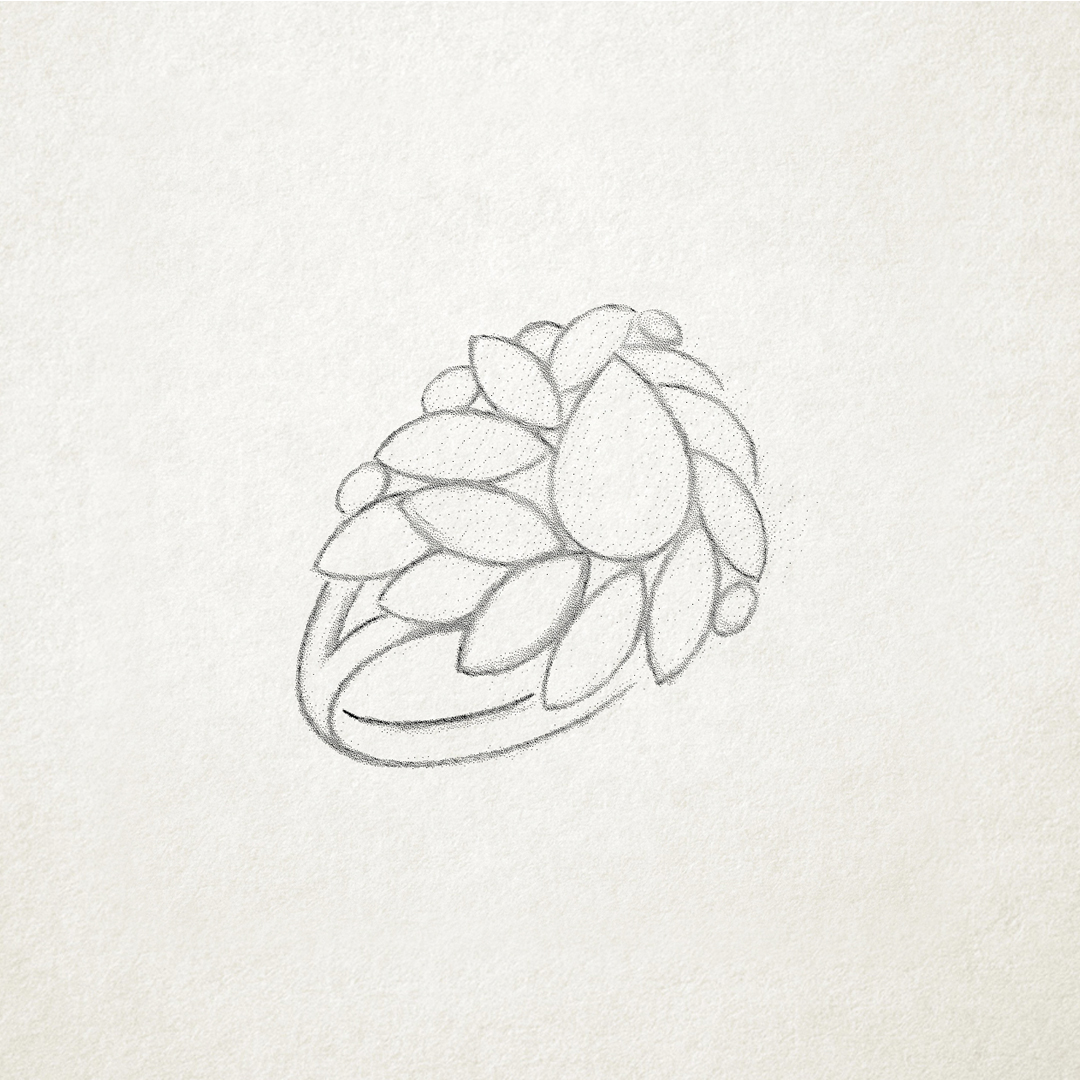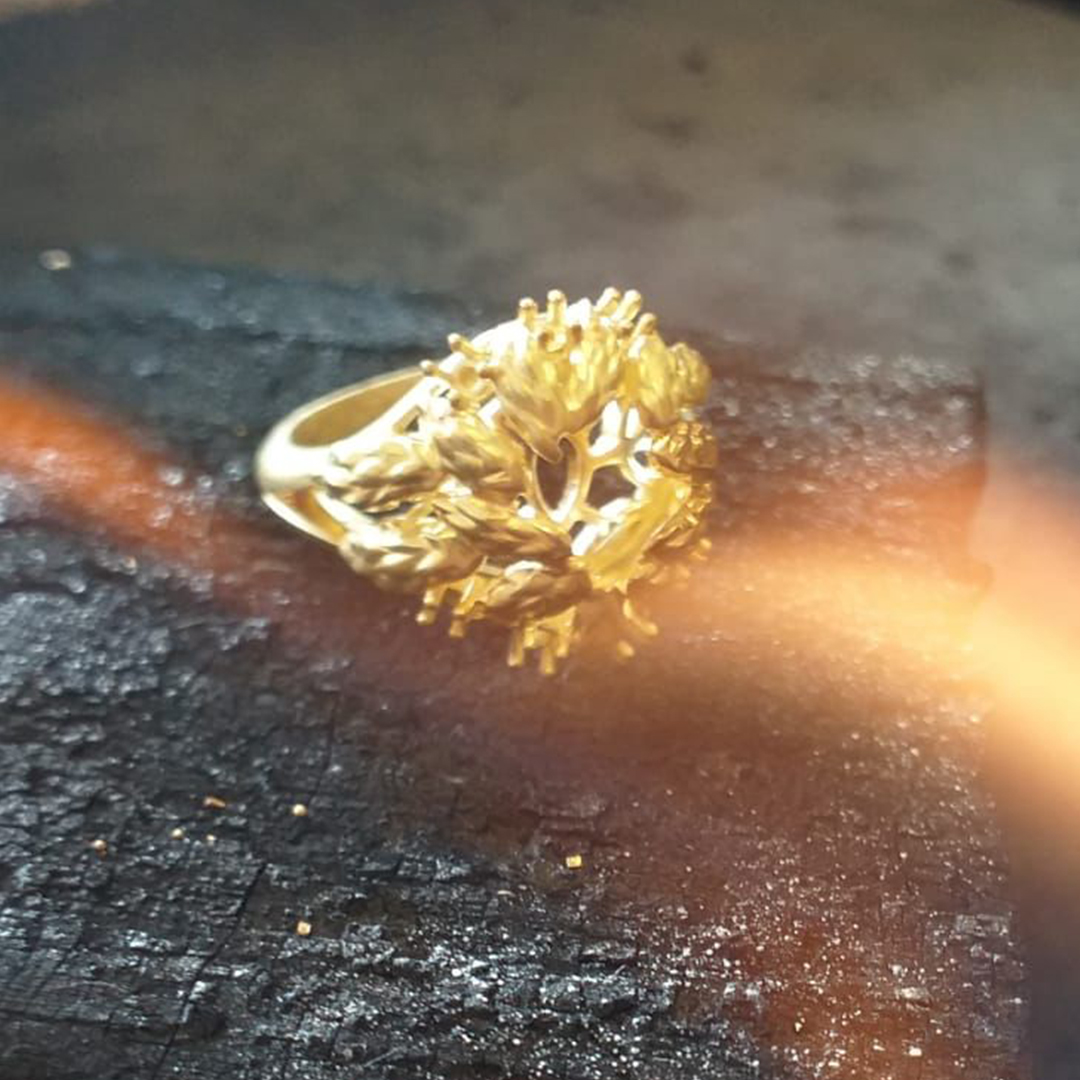 Colombian Emerald Pear Shaped Masterpiece Ring, 1.08ct, set in 18ct Welsh Gold.

Each piece in Her Majesty's Platinum Jubilee Collection will be engraved 'one of seven' and sold with a new drawing, hand-painted by Pragnell artisans, will tour our showrooms in London's Mayfair, Stratford-upon-Avon and Leicester in May, ahead of the official Platinum Jubilee celebrations in early June.

Key Attributes

• Principal Stone – Emerald
• Principle Stone weight – 1.08ct
• Material – 18YG
• Stone Origin – Colombia
• Price - £26,500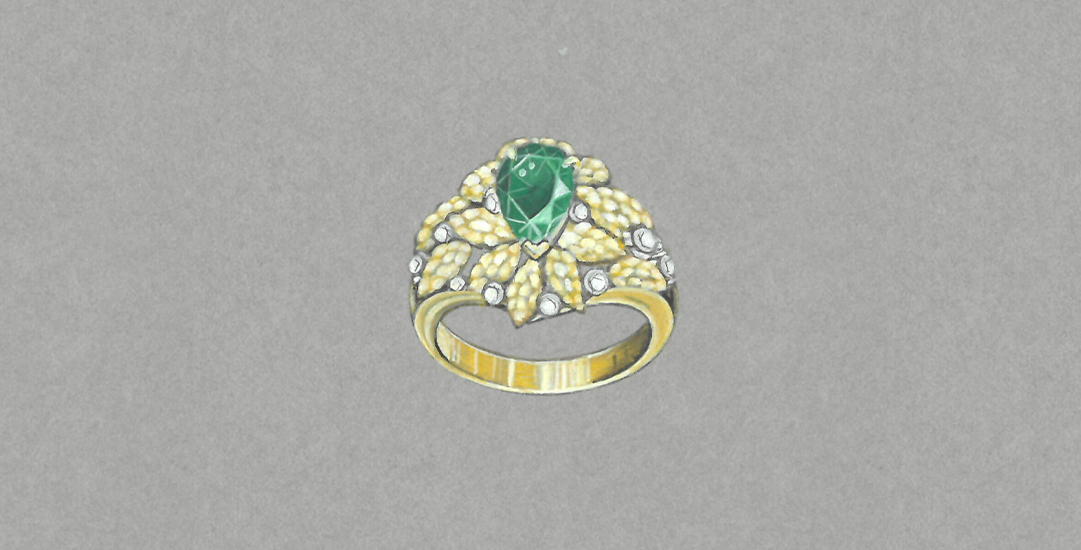 Visit Pragnell
From Market Street to Mayfair you can be sure of a warm welcome at any of our showrooms across Great Britain.